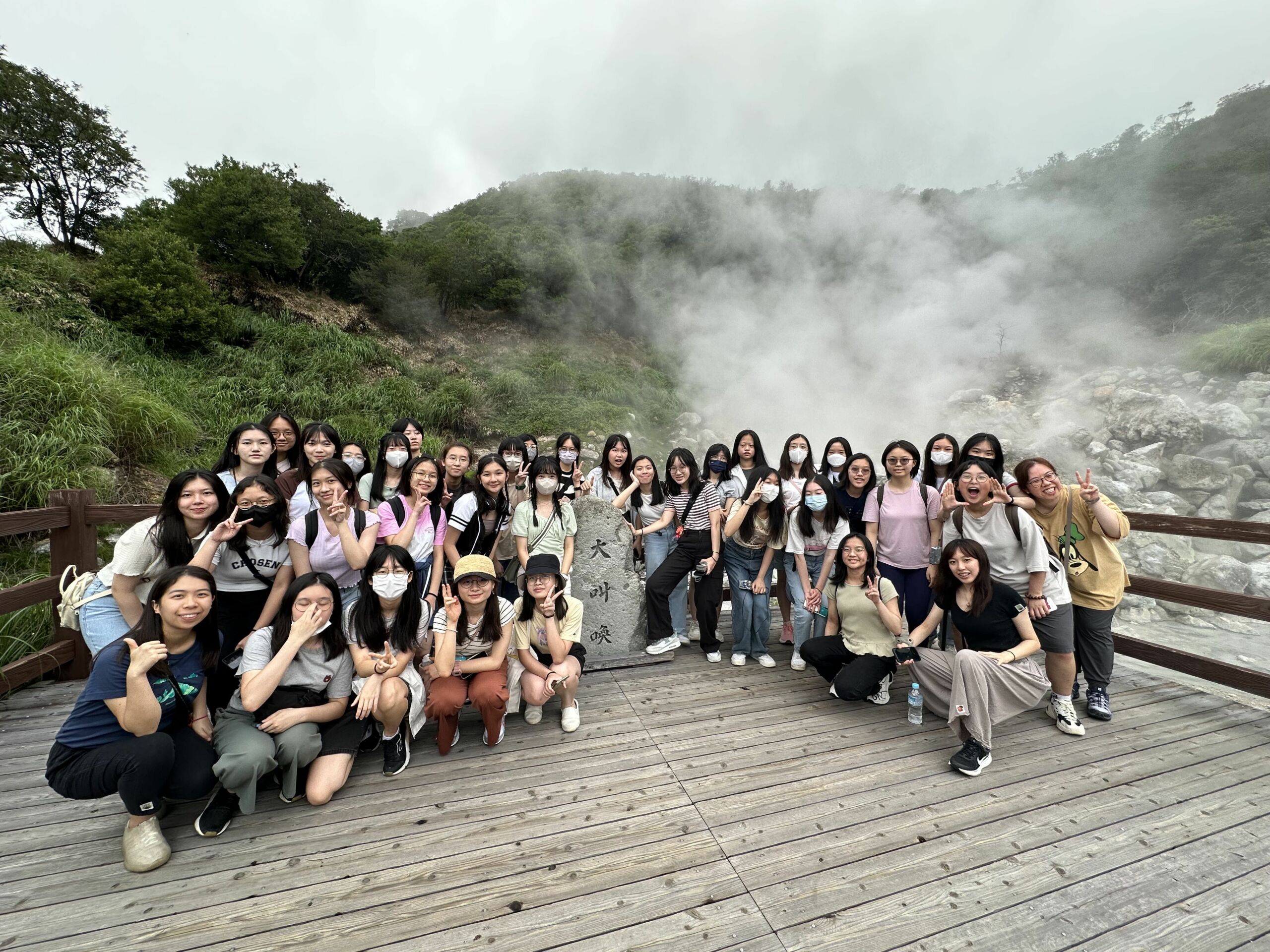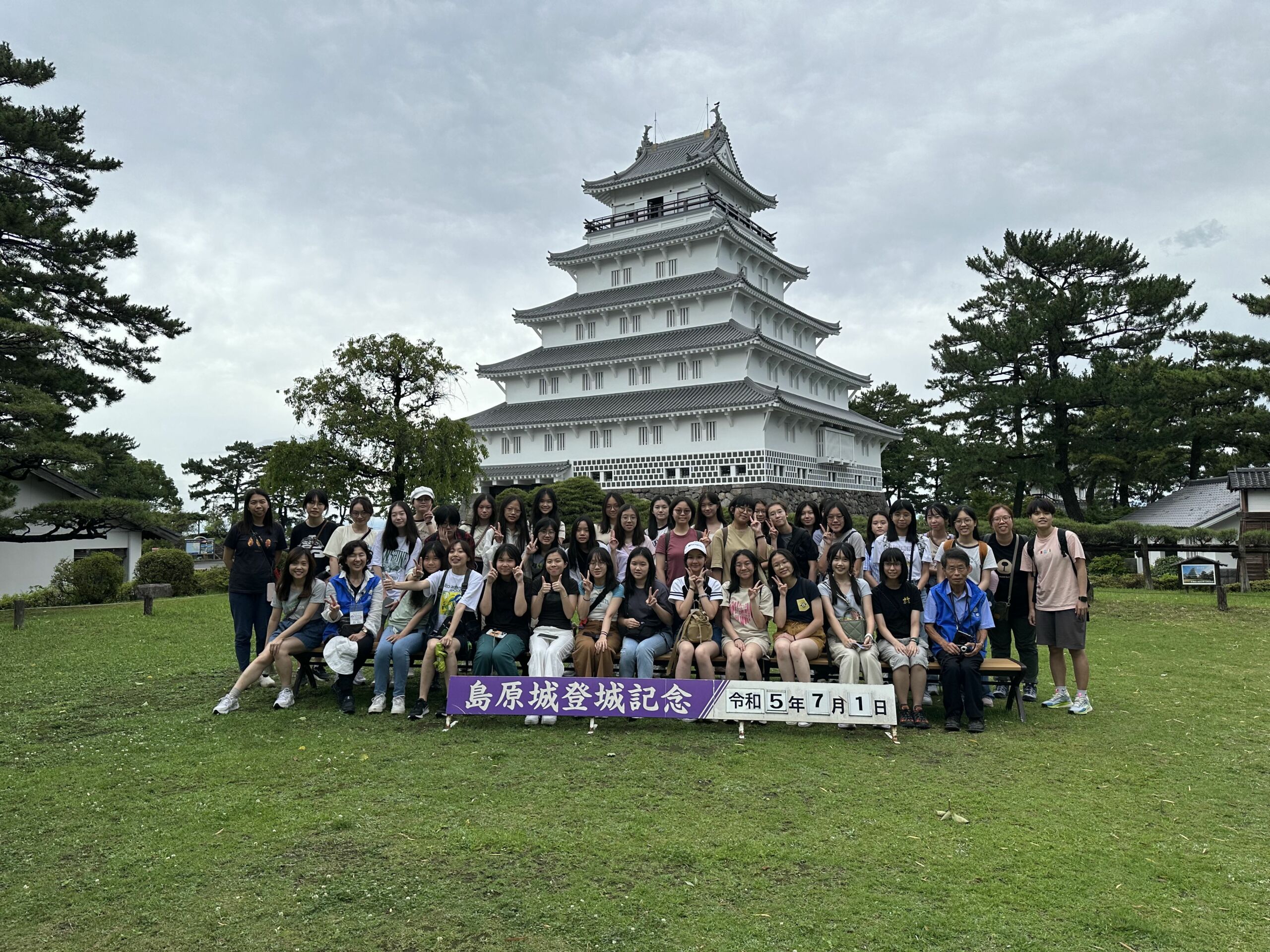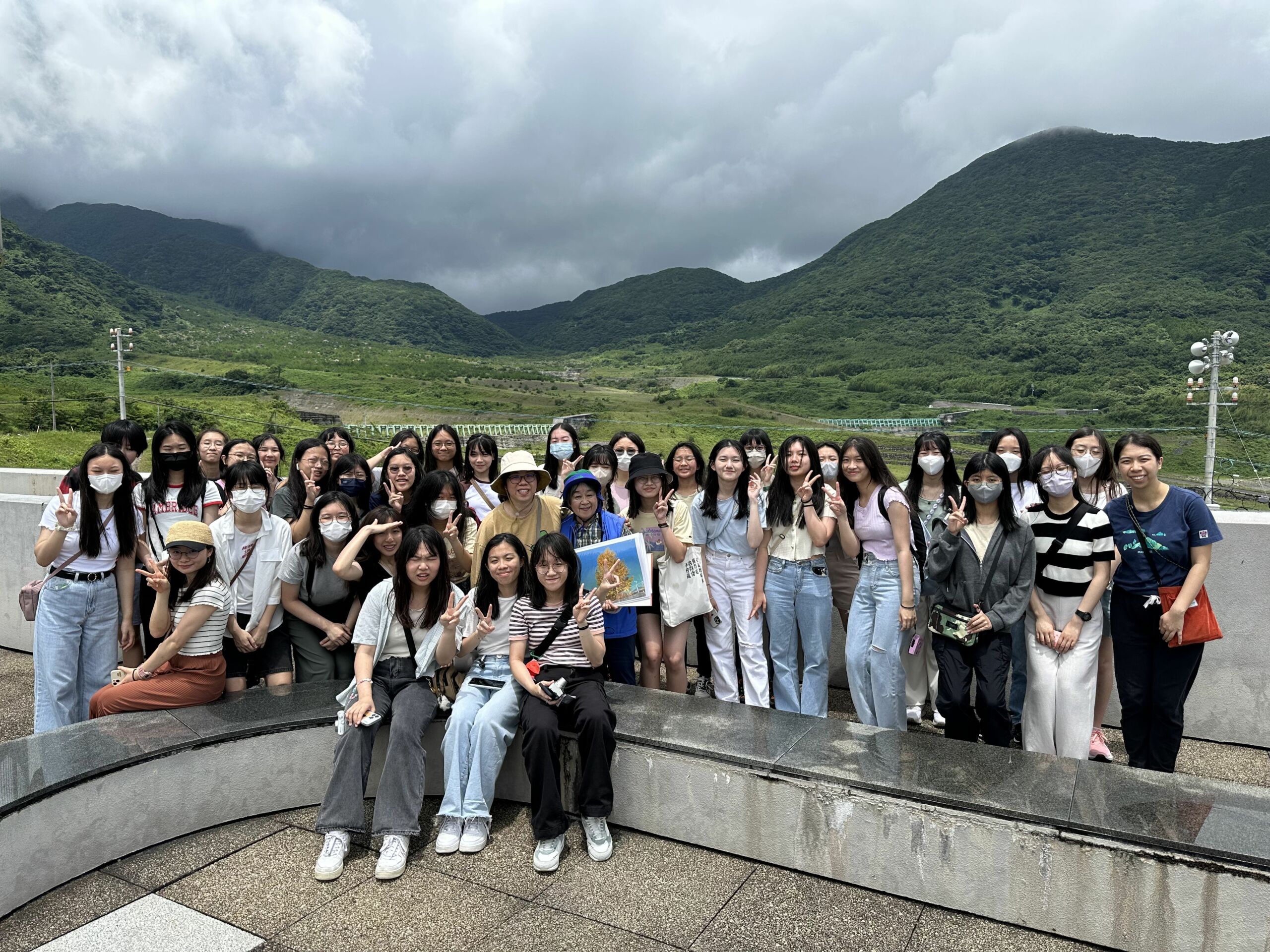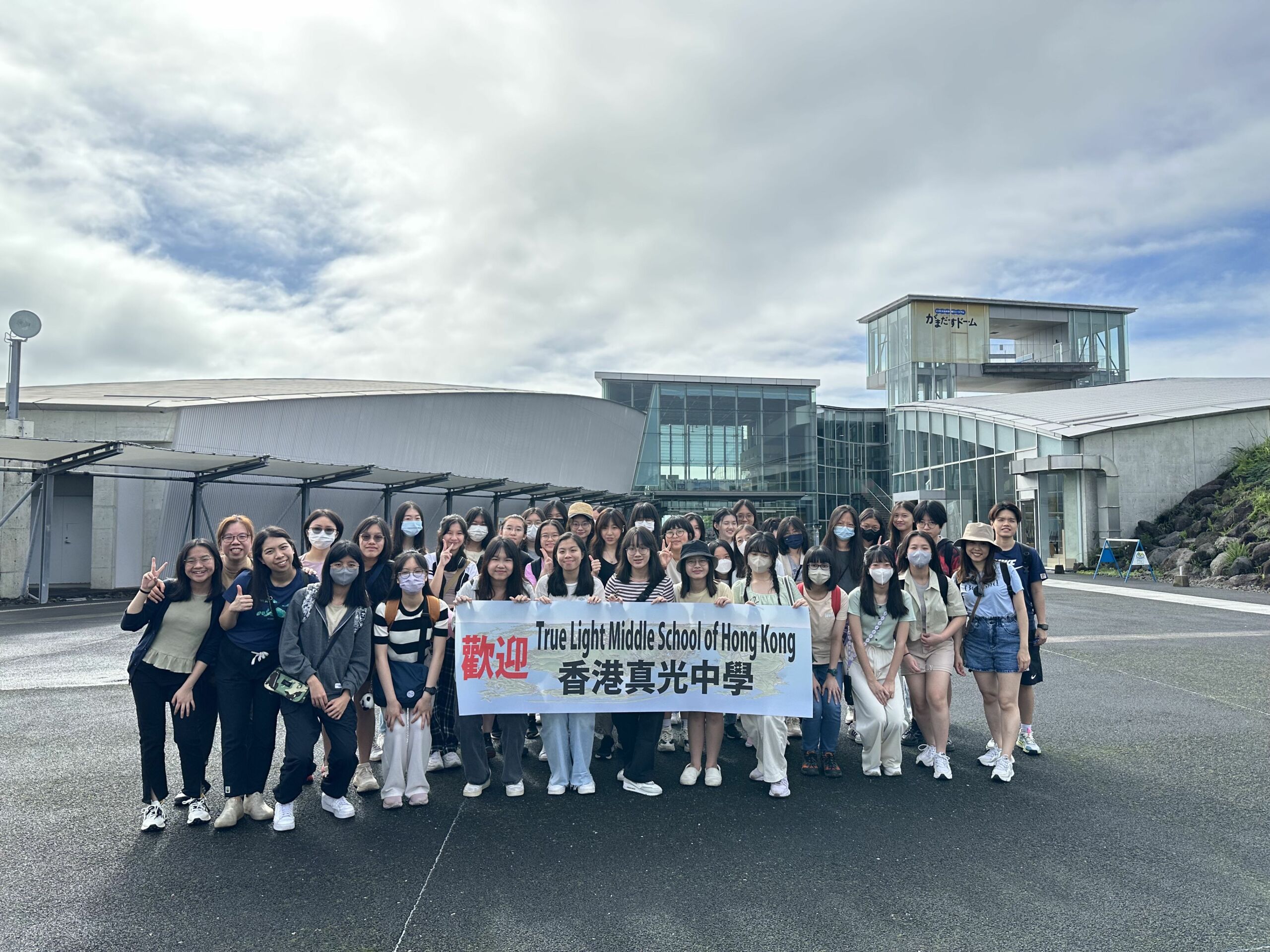 In order to broaden the horizons of our students, our school held a field excursion to Shimabara Peninsula in Japan from 29th June to 3rd July, 2023. The co-organizer of this field trip is the Hong Kong UNESCO Global Geopark, and the reception of the tour was provided by the Unzen Volcanic Area UNESCO Global Geopark in Japan. 
During the 5 days, a wide variety of exploratory and educational activities had been conducted in Shimabara Peninsula, Japan. Led by local guides, students visited the outcrop of Hayasaki Basalt, discovered the pyroclastic flow deposits of Aso Volcano at the Hara Castle Site, visited the Shimabara Castle, explored Unzen Jigoku, Obama Onsen Hot Foot 105, and were guided to the Mt. Unzen Volcano Museum and introduced with Mt.Unzen's several major eruptions. Besides, students also experienced cultural exchange activities with Koka High School and Minpaku Homestay Program. Students enjoyed talking and discussing with guides, Japanese students and locals about diverse topics including the people-environment interrelationship. Friendships were formed, cultures experienced, classroom knowledge bridged with real-world issues, and new understandings generated. This was definitely a field trip to be remembered!
Sharing by Group 5:
Exchange with Koka High School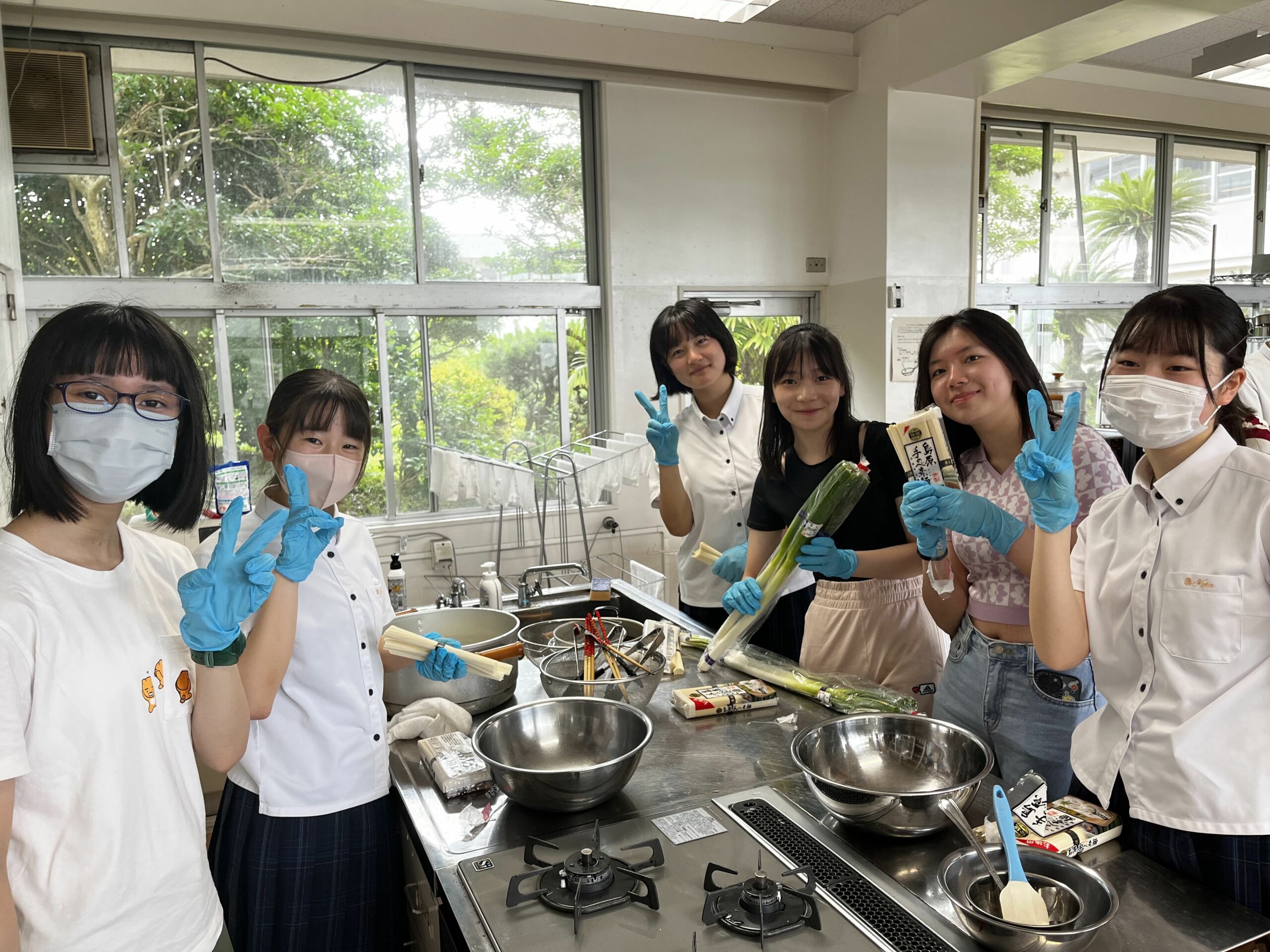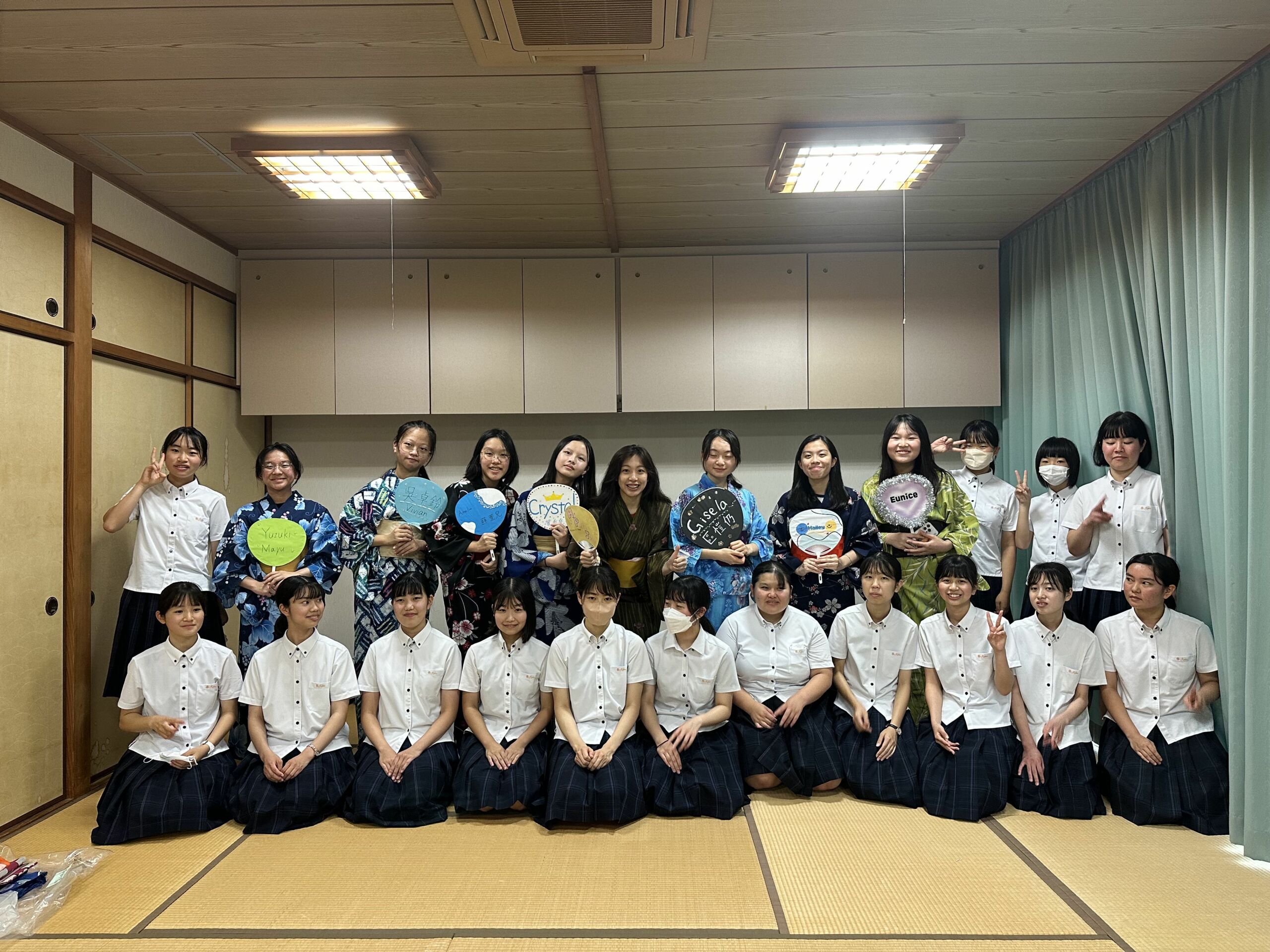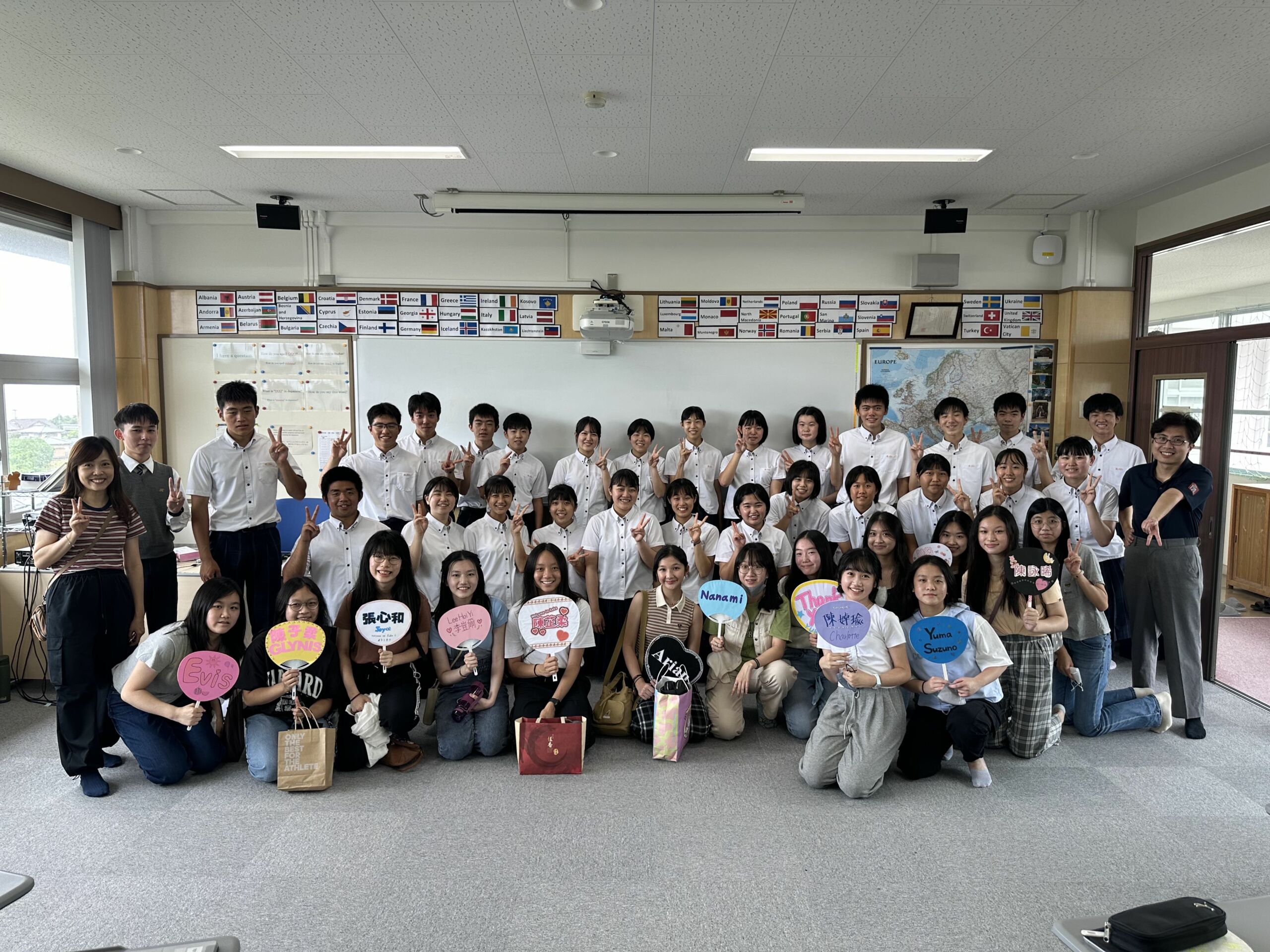 After the opening ceremony, we were divided into three groups to participate in different activities, including Japanese cultural experience, cooking experience and community walk. 
Some of us joined the Japanese cultural experience and we tried wearing yukata with the assistance of our Japanese buddies. Our yukata were of different colours and patterns with huge ribbons on the back. After trying on the yukata, game time started. We began with playing "two truths, one lie". Although we were unable to speak in Japanese, we used simple English to communicate, and had interesting and fun conversations about our hometowns and hobbies. After that, we played various Japanese cultural traditional games such as card games and the fruit version of "wind blowing". We cherished the amazing times together and we wish to see each other again.
Some joined the community walk program and we chatted a lot with our buddies about our interests and school lives. They also brought us around their school and allowed us to look around in different classrooms. We also made origami and had lunch together. We had a really great time and exchanged our social media accounts. 
Sharing by Group 6:
Memorial Park of the Houses and Former Onokoba Elementary School Buildings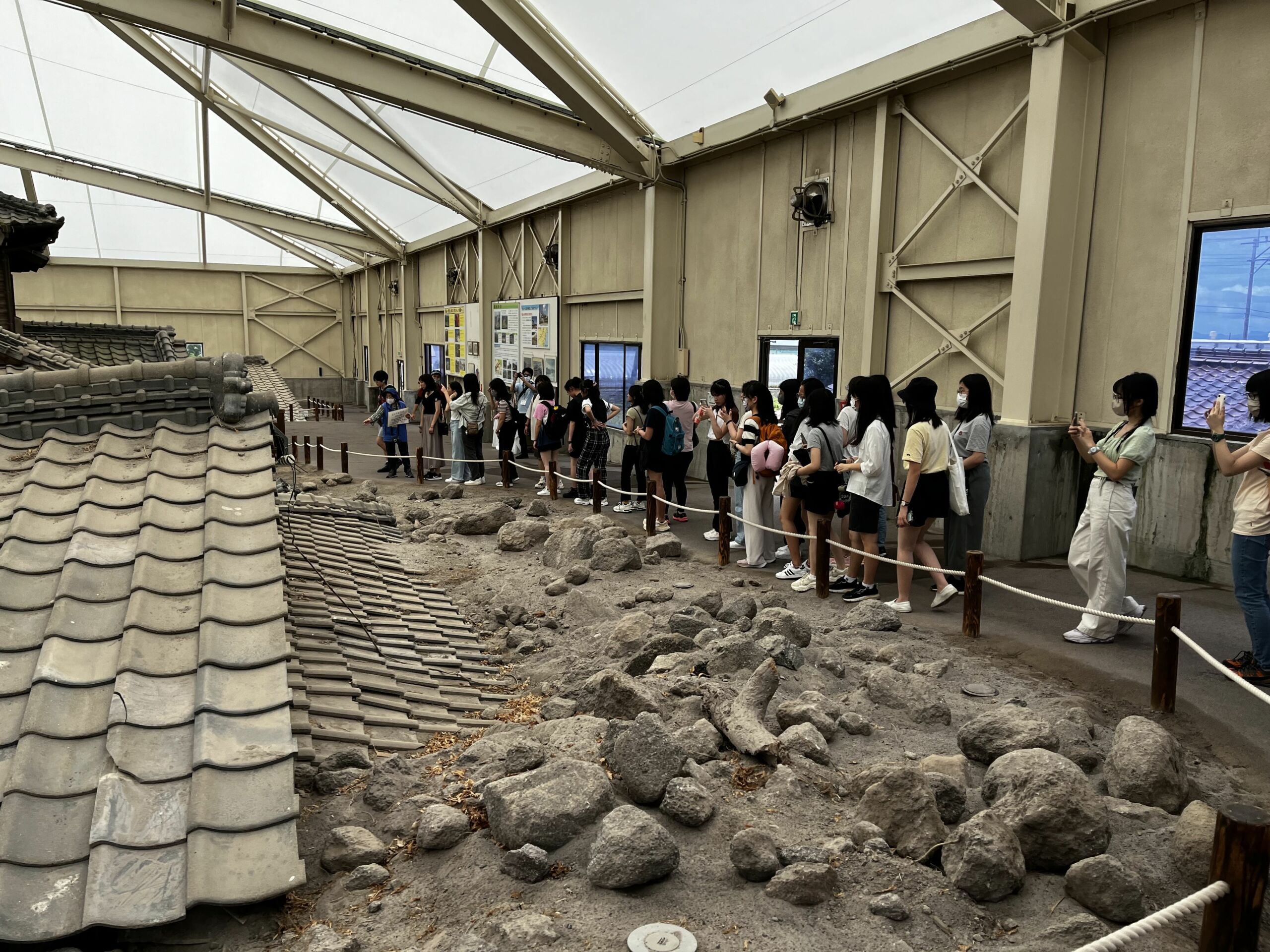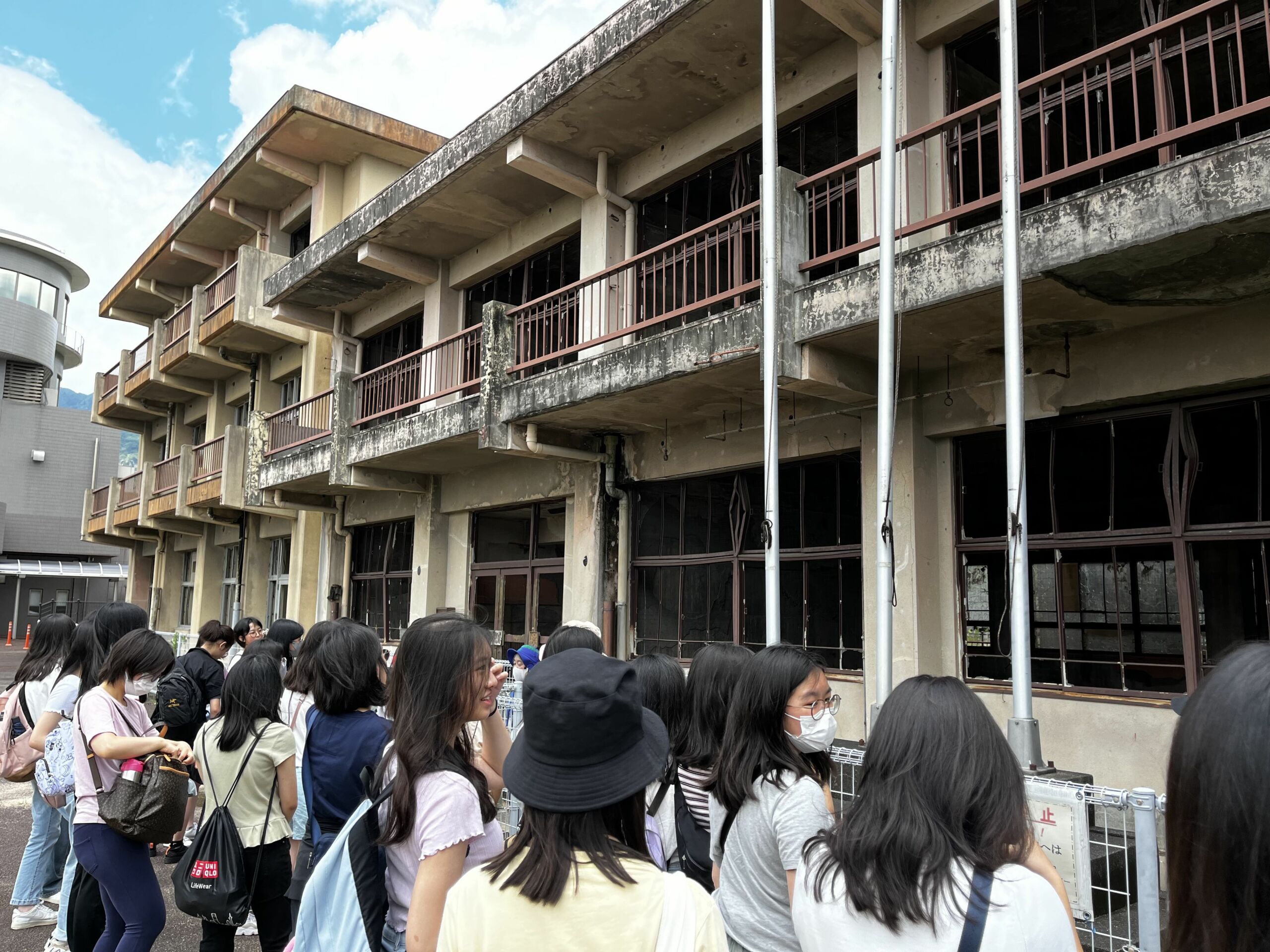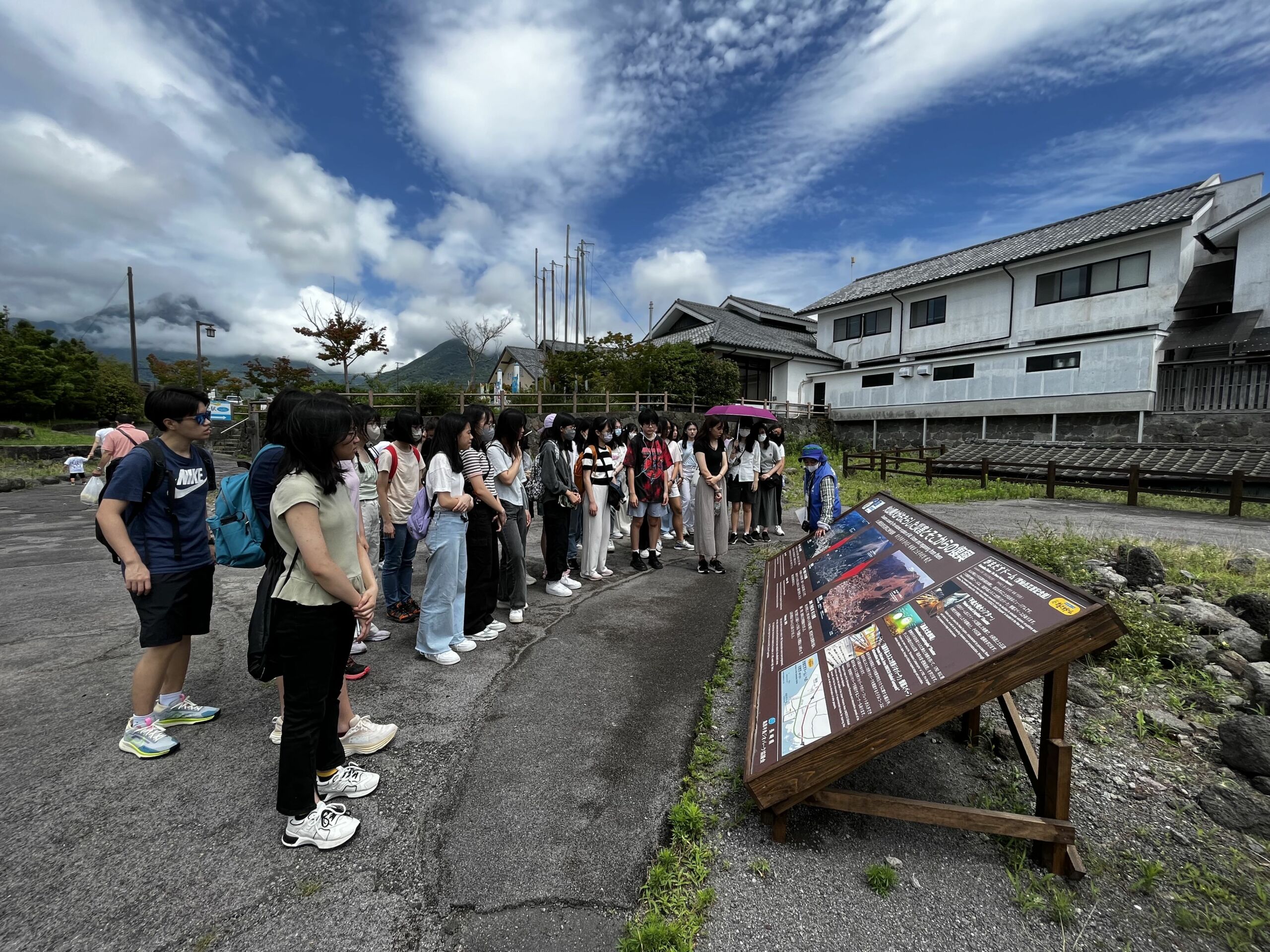 It was lucky how no one died in these two places during the volcanic eruption. Meanwhile, all buildings and facilities at the school have collapsed due to the accumulation of volcanic ash or lava. By looking at these buildings, our horizons are broadened as in Hong Kong, we never get to experience or see damage dealt by volcanic eruptions. We will never be able to truly experience and feel in person the destructive damage that can be caused by volcanic eruptions. We saw how the laboratory is destroyed and houses are covered by ash. It also allows us to reflect on how lucky we are as we have not experienced any volcanic eruption in Hong Kong. The destructive damage allows the Japanese and other people in the world to adopt  good land use planning and preventive measures during the reconstruction of the area, and allows us to be more aware of volcanic eruptions. This is a memorable and unique experience as we will not visit such places if we are travelling alone.
Sharing by Group 2:
Hayaski Seashore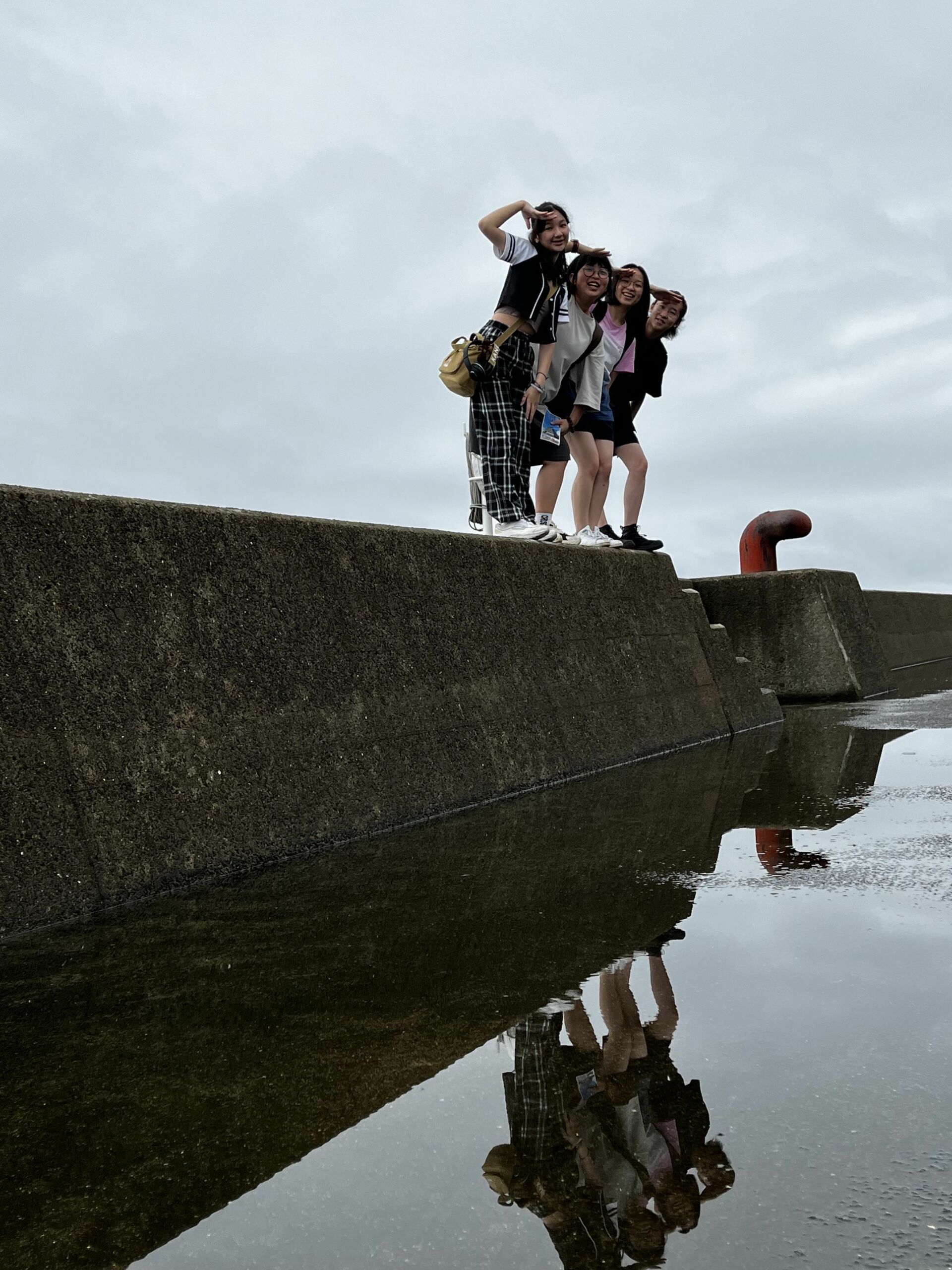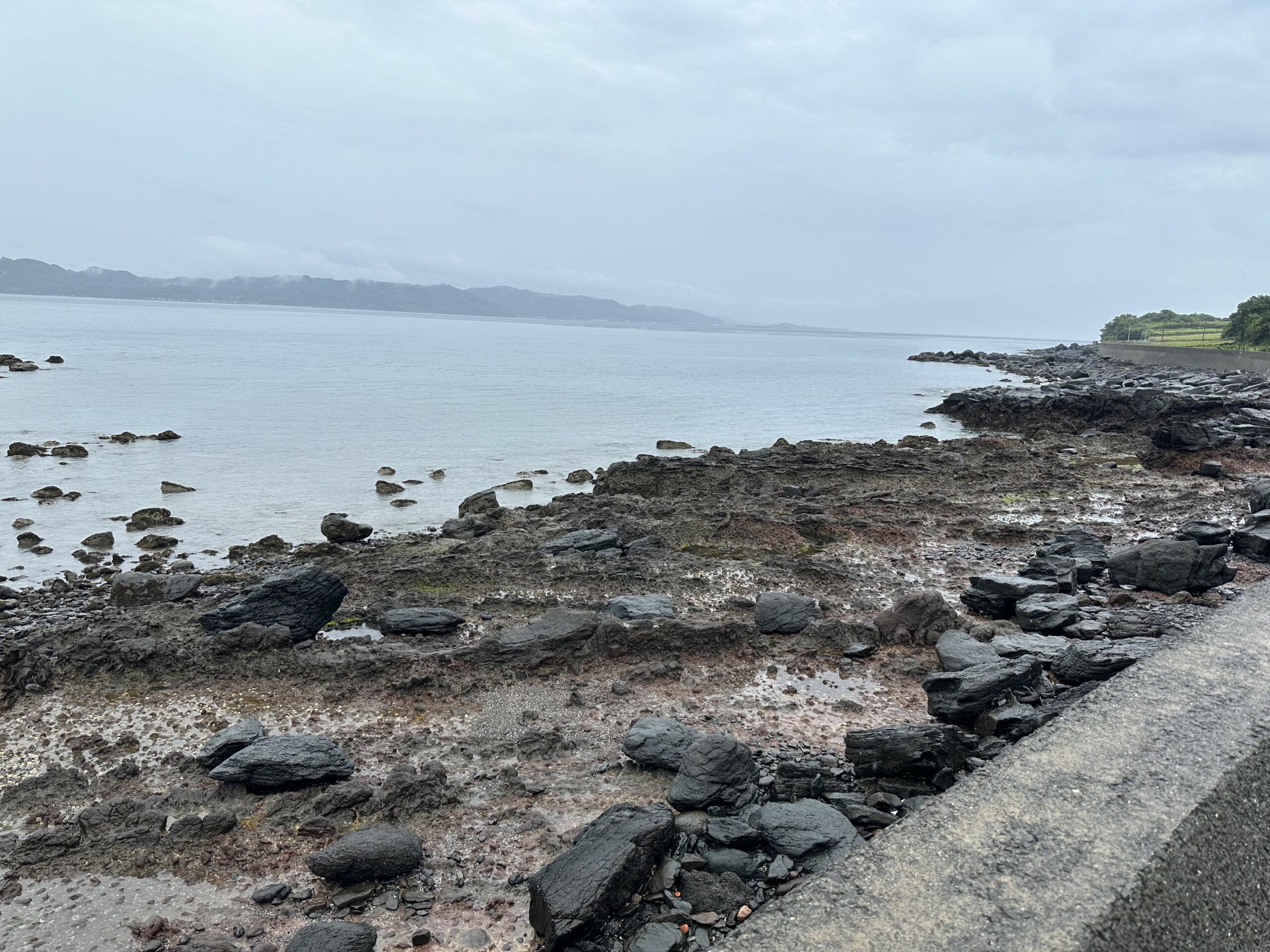 Moving on, our guide introduced us to the local basalt. This incredible rock was originally black in colour but had turned a deep shade of red over time due to its reaction with the surrounding air. It was just one example of the many unique and fascinating geological wonders to be found in this area.
As we continued our journey along the seashore, we were struck by the sight of a long rock armour stretching out into the water. This impressive structure was designed to withstand the powerful waves that crashed against the shore, a testament to the ingenuity and resourcefulness of the local people. We also marvelled at the lush farmlands that surrounded us, with villagers tending to a variety of crops including fresh cucumbers – a clear sign of the bounty that nature provides in this remarkable place.