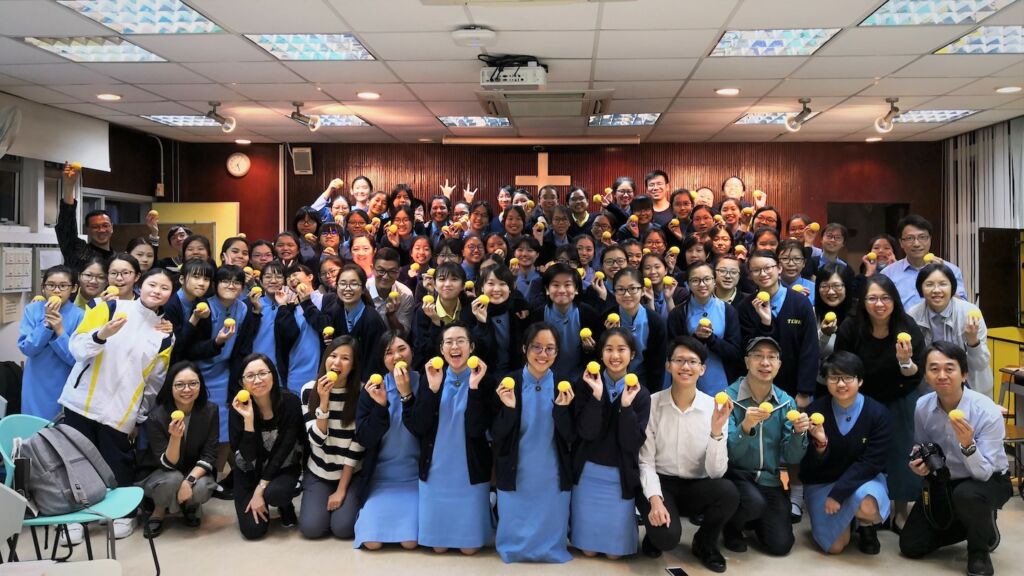 Student Christian Fellowship
Make True Friends – Student Christian Fellowship
Looking for soulmates? The Student Christian Fellowship is a big family for students to share life together and learn more about God. We will have regular meetings with worship, games, Bible sharing and prayer support. Occasionally, there will be activities like thanksgiving parties, movie screenings, church visits and service opportunities within and outside the school. Joining the fellowship will help students develop a deep and genuine connection with God, self, friends, teachers and the community. Come make true friends in our loving family!
Meeting Schedule: Every Friday
Teacher-in-charge: Ms Chiu Sandra Kate, Ms Lee Kai Tsz,  Ms Ng Sze Man, Ms Fan Lok Hang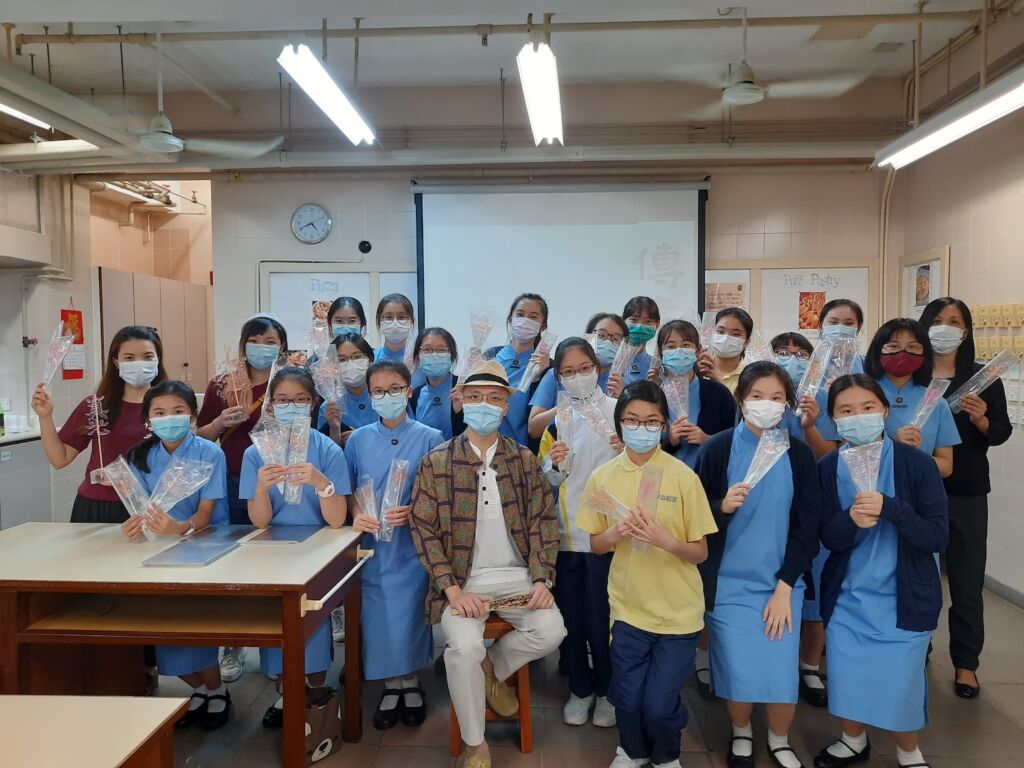 Chinese Language Society
國文學會
匯聚國文一家   探索中華文化
文化即生活,生活即文化。國文學會將會引領同學進入這個有趣、活潑,並且和同學生活息息相關的中華文化大寶藏。每年我們都會選擇不同的主題,透過輕鬆互動的形式,讓同學遊走於不同年代,得到不一樣的體驗,成為一位文化通。
Meeting Schedule: Tuesday
Teacher-in-charge: Ms Hui Mei Ling, Ms Lai Hoi Yan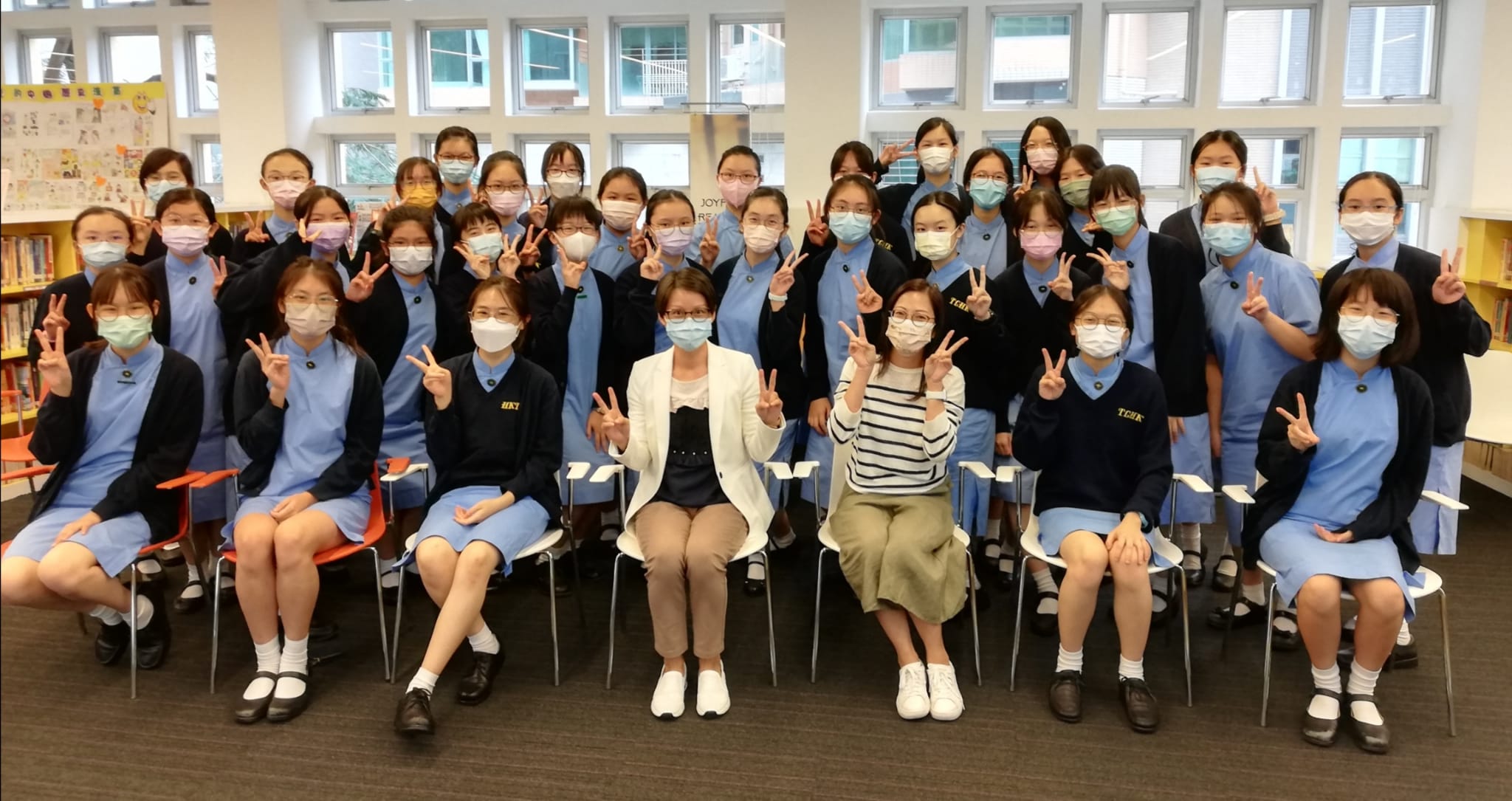 Library Society
We are True Light Readers
"Today a reader; tomorrow a leader." The Library Society aims to promote reading and serve readers at True Light. We offer a platform for members to share the joy of reading with non-book lovers and the chance for members to serve book lovers as student librarians. We organise both members only and school-based book-and-reading-related activities to cultivate a reading-rich environment and nurture more future leaders.
Meeting Schedule: Every Monday to Friday Recess
Teacher-in-charge: Ms Li Miu Yung, Ms Hui Mei Ling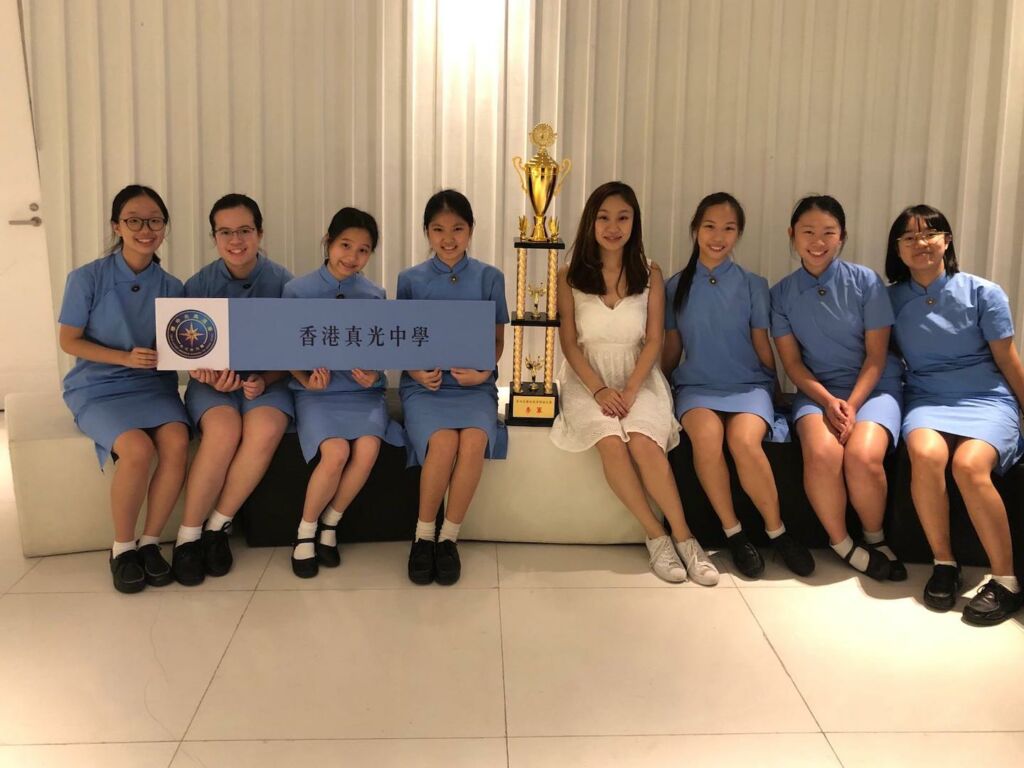 Chinese Debate Team
中文辯論隊
辯出真光,論絕四方!
中文辯論隊旨在透過辯論,從不同角度探討社會的面貌,並訓練學生的邏輯思維和演辯技巧。我隊除了安排常規訓練和模擬賽,更會參加友誼賽和公開賽,與學屆勁旅切磋,藉以提升思辨能力和自信。
Meeting Schedule: Every Tuesday & Thursday
Teacher-in-charge: Ms Yu Ka Yin
Maths Team
We are Number Fixers
As an incentive booster, Math Team aims to enhance students' motivation in learning Mathematics. As a problem solver, Math Team trains students' analytical skills in solving problems. Ultimately, Math Team aims at nurturing every student to be a "Number Fixer".
Meeting Schedule: Every Thursday
Teacher-in-charge: Ms Cheung Wai Shan, Mr Chu Wai Man, Mr Leung Man Hau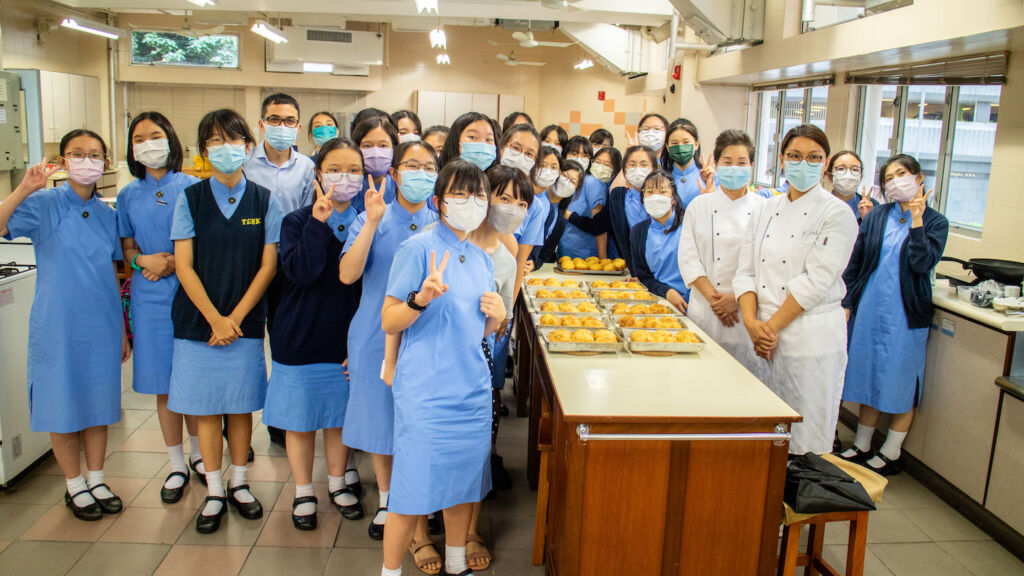 History Society
History Beyond the Textbook
History in textbooks may seem like an endless barrage of events and dates, conflicts and appeasement, historical figures and political leaders. Indeed, History is far more than these; it is about the past and the present. In everyday life, what we did in the past and are doing at present will have an impact on our future. History Society aims to provide stimulating activities like historical site visits, epic movie viewing, history-related games and ancient food cooking for students to understand things back then and reflect on the present. We also offer simulation games for students to enjoy an immersive learning experiences through AR and VR. Opportunities are plentiful outside the classroom for students to retrieve the past, live today and enliven the future. 
Meeting Schedule: Thursday (once per month)
Teacher-in-charge: Ms Chan Chau Lei, Ms Cheung Shuk Han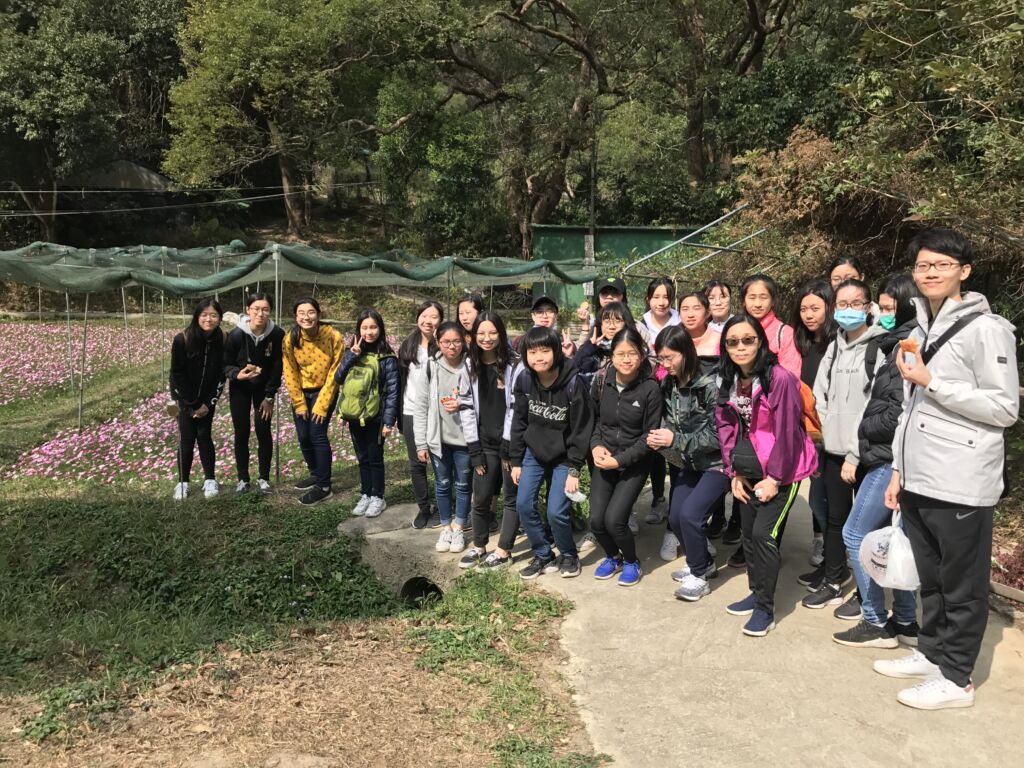 Science Society
Unlock the Secrets of Science
Science is the key to the universe. Science Society aims to help students unveil the mysteries of the physical and natural worlds by arousing their curiosity, boosting their powers of observation, and cultivating their scientific minds through DIY hands-on experiments. We provide chances for students to unlock secrets of discovered knowledge, and acquire new knowledge through discoveries.
Meeting Schedule: Thursday (once per month)
Teacher-in-charge:
Mr Wan Kwok Tung,
Mr Fung Ka Man, Ms Yung Po Wing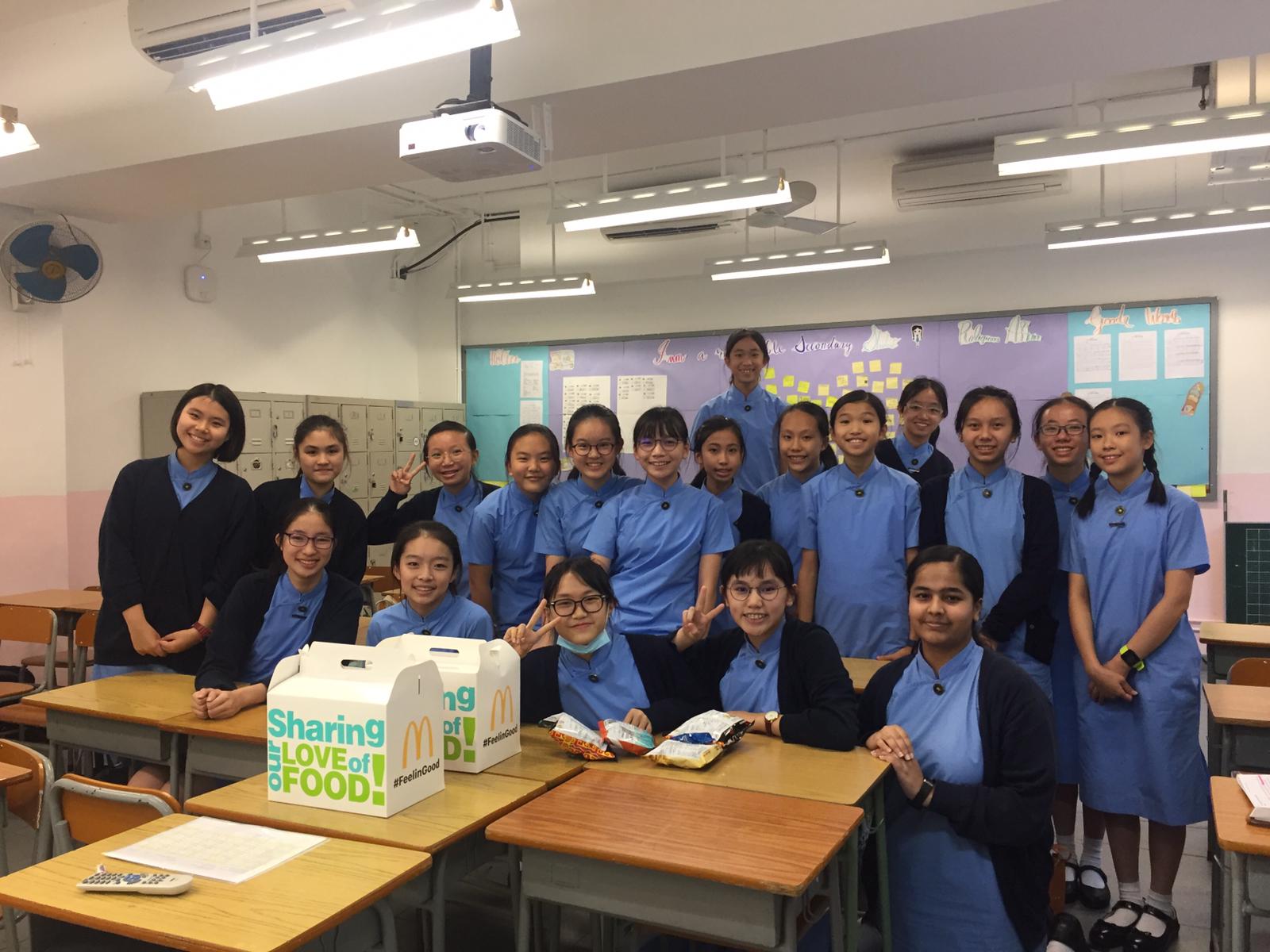 English Debate Team
Be Vocal Critical Thinkers- English Debate Team
You may wonder why we have to debate with others instead of making peace with them. The answer is we do not really have a choice: we are surrounded by myriads of debates in our everyday life. With this vision in our mind, the English Debate Team is founded to nurture critical thinking so that our members can look at the world differently and be proud to proclaim that "I st[and] among them, but not of them". Debating is about finding your own voice and listen to others' voices, in the process of which you may initially feel uncomfortable as your original position is challenged. But the light at the end of the tunnel is you will be able to step out of your comfort zone and surprised by what you didn't see and what you can now see.
Meeting Schedule: Every Friday Lunch Time & After-school
Teacher-in-charge: Mr Lam Man Tsun, Ms Law Yui Lun
We are True Light Athletes
Sports spice up a student's life and light up an athlete's passion. Determined to promote a sports culture at True Light, the eight sports teams shine light on dedicated students to discover and develop their strengths and passions in 'Archery', 'Athletics', 'Badminton', 'Basketball', 'Cross Country', 'Life-saving', 'Swimming' and 'Table Tennis'.
Competitions promote sportsmanship. Wearing the school team outfit, every team member is granted lots of opportunities to showcase their talents in different HKSSF arenas. True sacrifices have to be made to go a second faster or an inch farther, but it is our tears and sweat that give victory its luster. Each of our team members bears a lifelong commitment to compete with courage, cultivate friendships with candor and celebrate teamwork with candidness. Hesitate no more to be a True Light Bearer! Let's rise and shine together.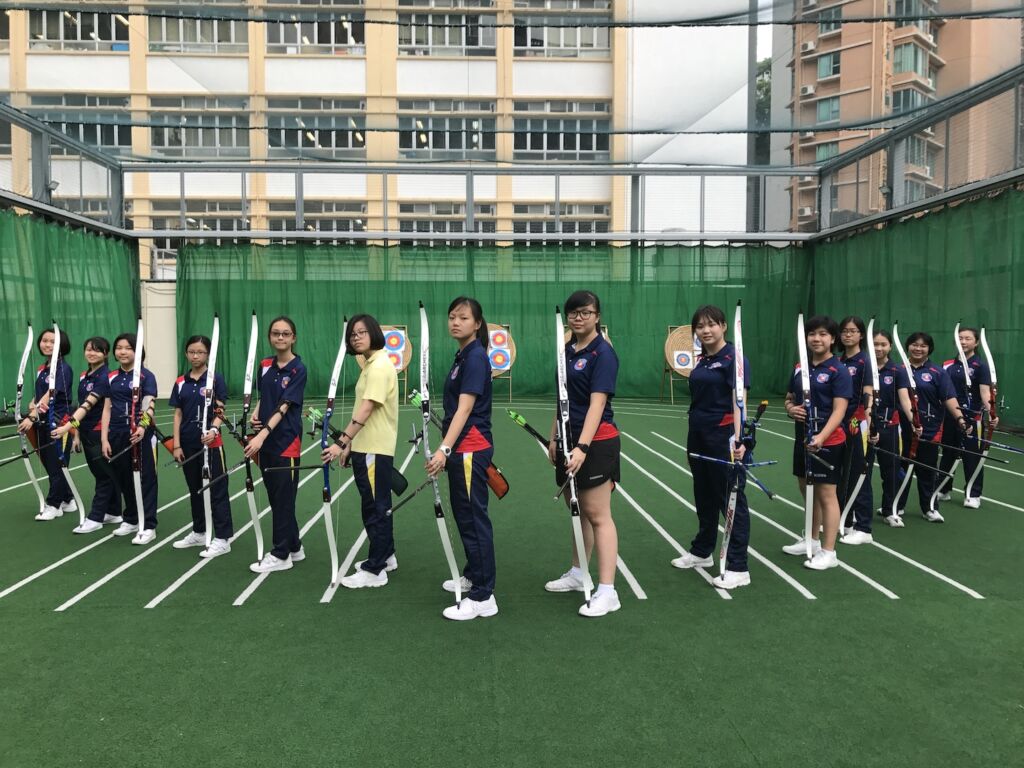 Archery Team
Meeting Schedule: Every Thursday
Teacher-in-charge: Ms Tse Hoi Ling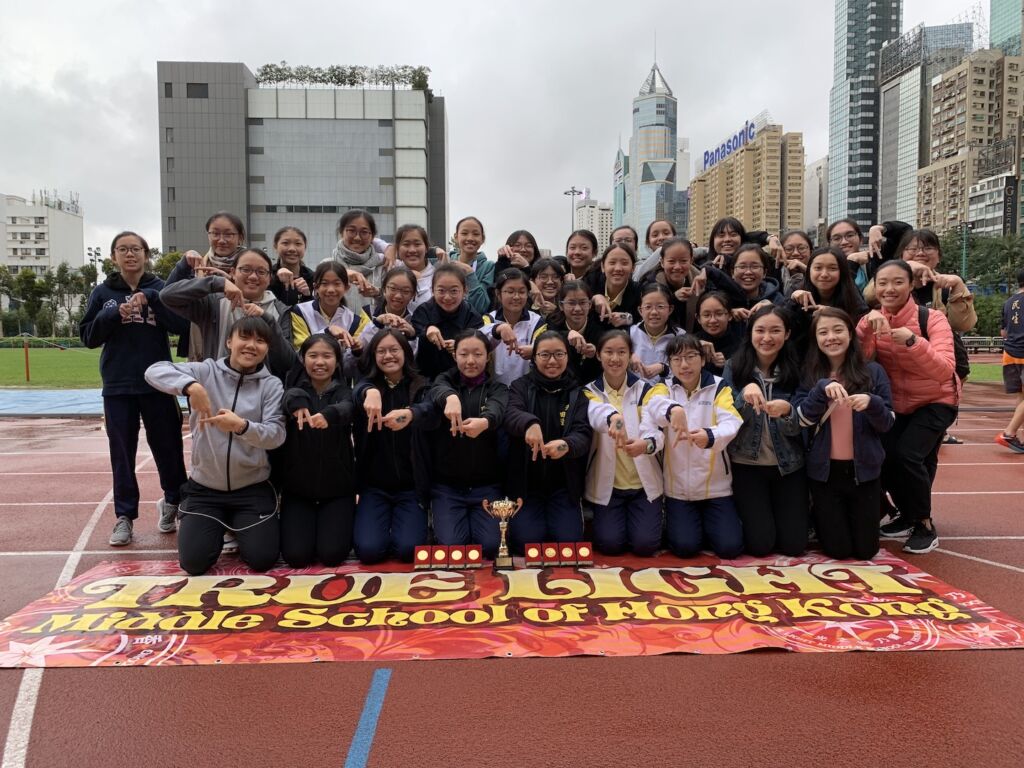 Athletics Team
Meeting Schedule: Every Monday & Thursday
Teacher-in-charge: Ms Tse Hoi Ling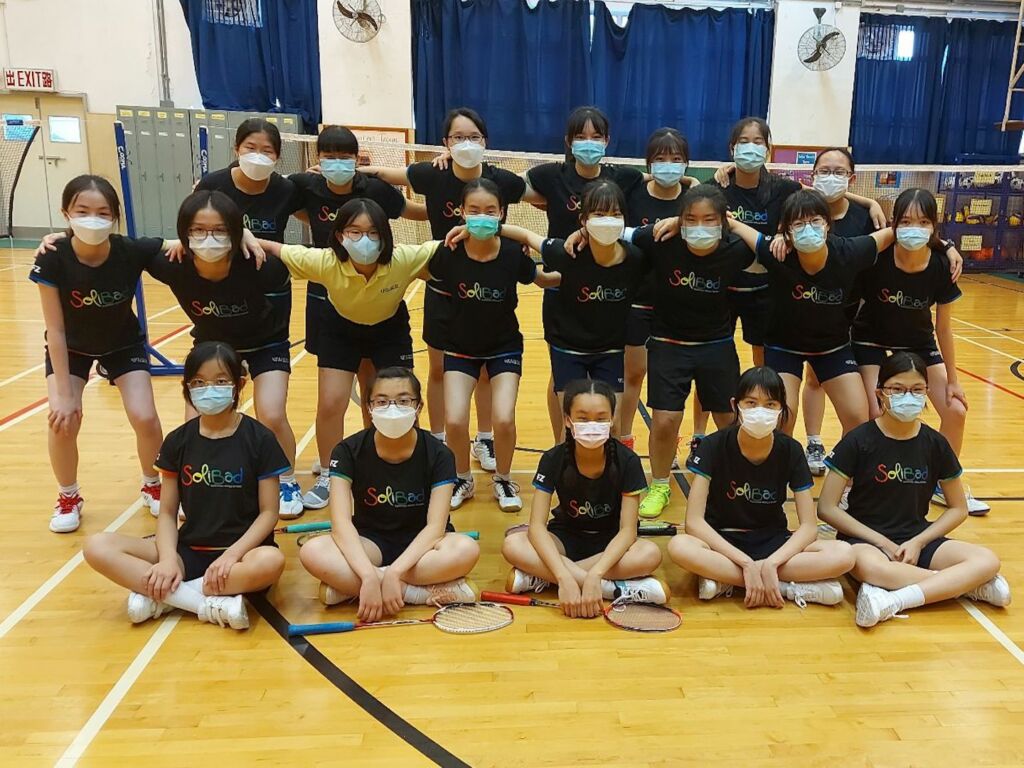 Badminton
Meeting Schedule: Every Tuesday & Thursday
Teacher-in-charge: Ms Wan Sze Sze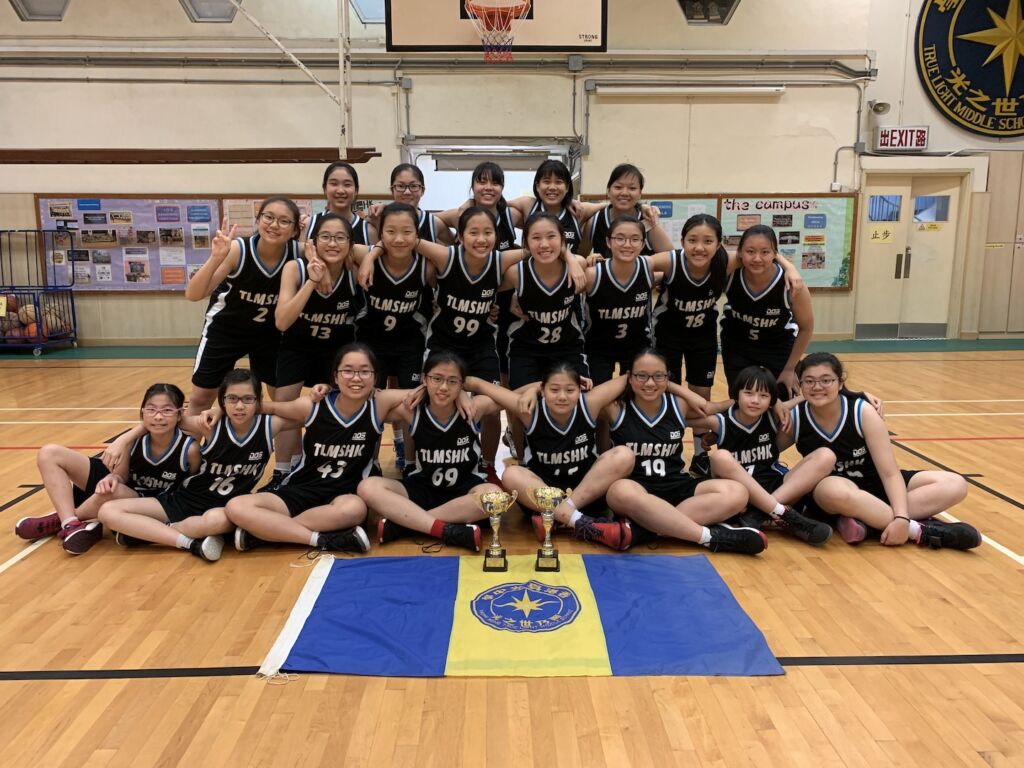 Basketball
Meeting Schedule: Every Monday, Wednesday, Thursday After-school & Every Saturday Morning
Teacher-in-charge: Ms Tse Hoi Ling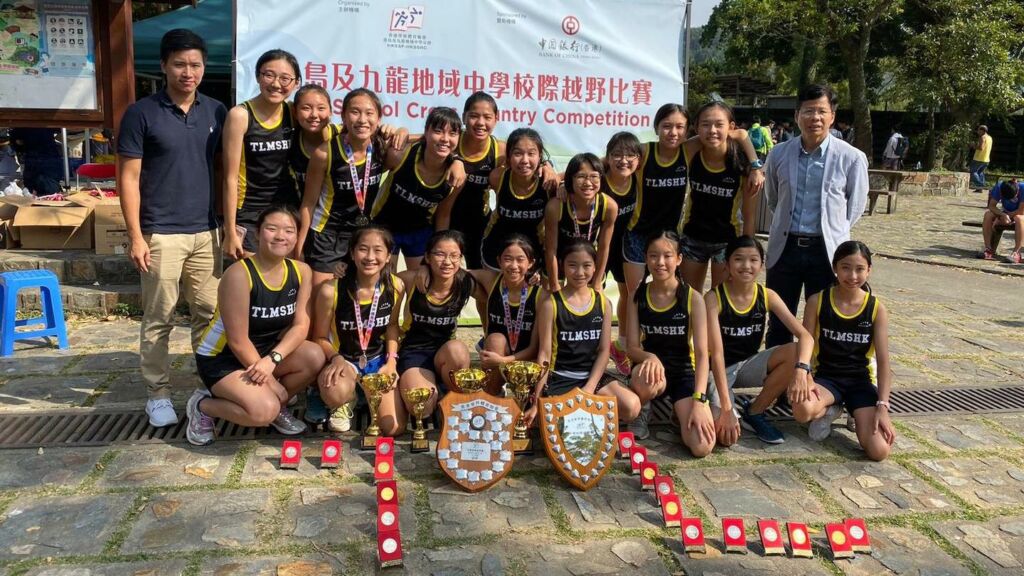 Cross Country
Meeting Schedule: Every Monday
Teacher-in-charge: Ms Wan Sze Sze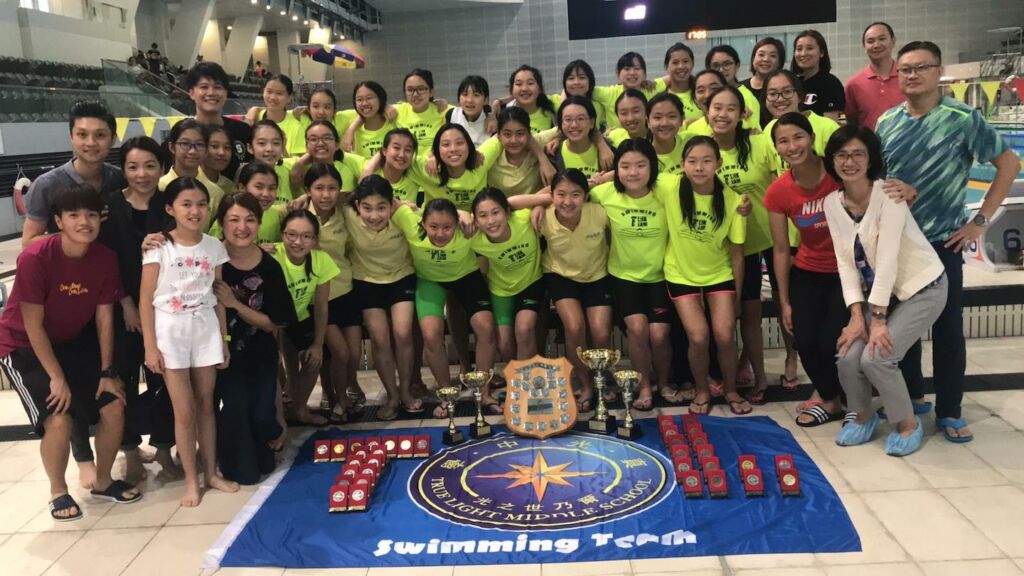 Swimming Team
Meeting Schedule: Every Tuesday & Thursday
Teacher-in-charge: Ms Wan Sze Sze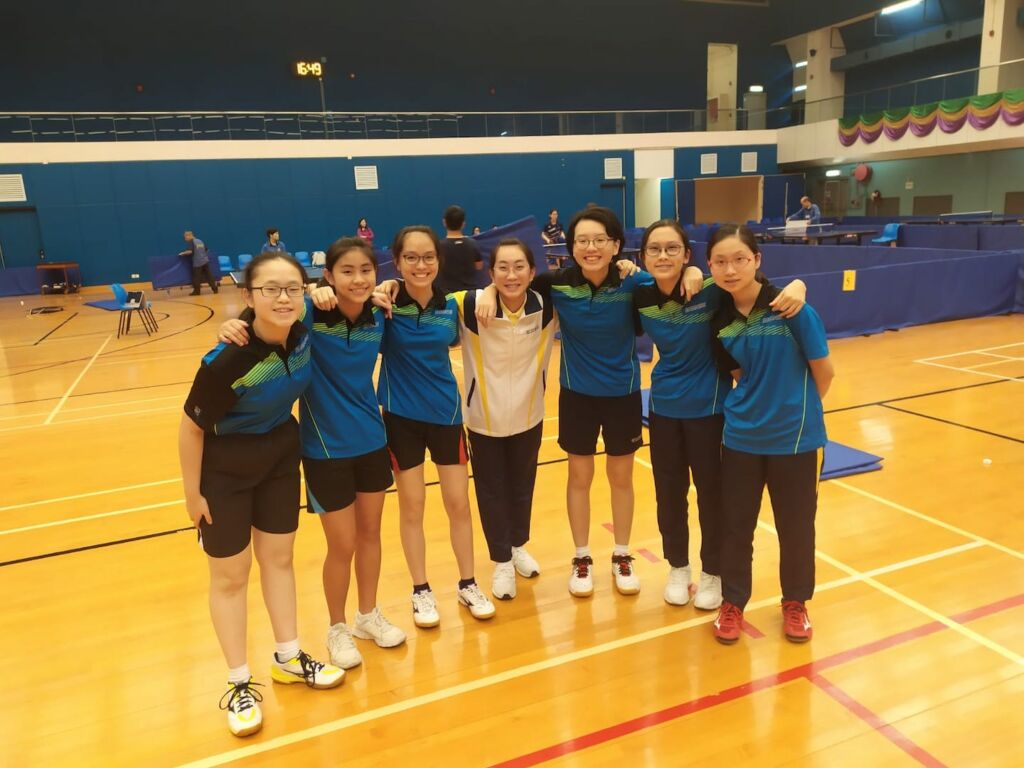 Table Tennis Team
Meeting Schedule: Every Wednesday
Teacher-in-charge: Mr. Huang Ka Chuen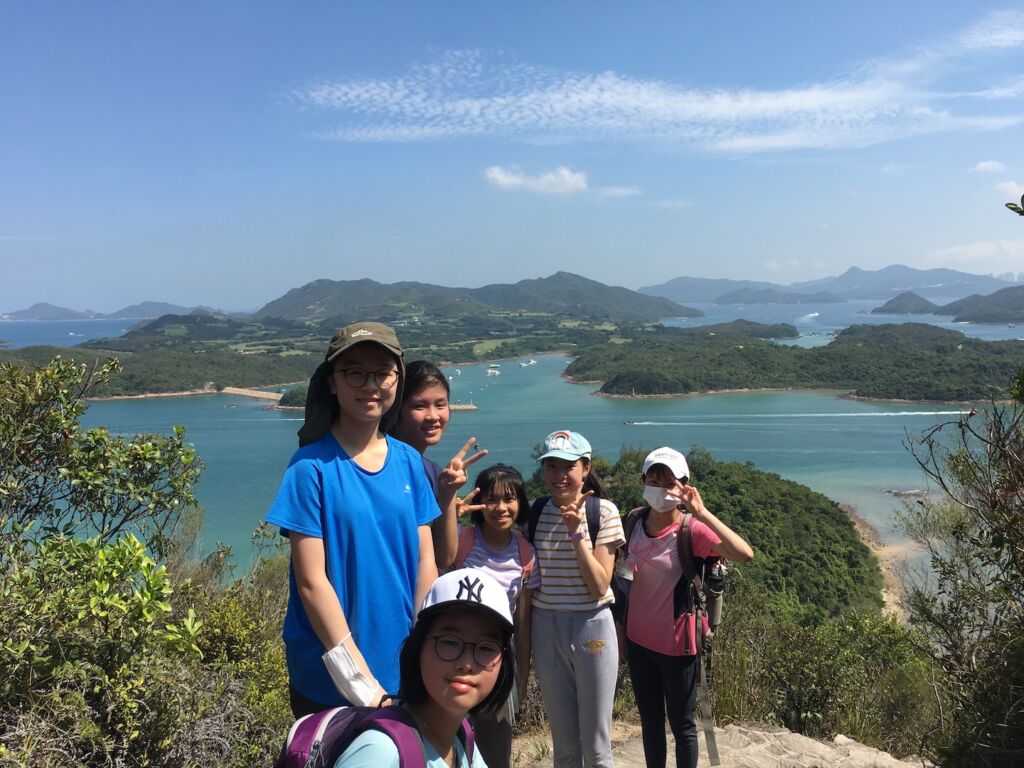 AYP / Green Bird
Are You Poised for GREATNESS?
HKAYP, with its unique international principles, nurtures students to be perseverant and resilent. The Award aims at encouraging and motivating students to undertake a variety of voluntary and challenging activities. There are three levels of Award: Bronze, Silver and Gold. To obtain the Bronze and Silver Awards, students have to complete four sections: services, skills, physical recreation and expedition. For the Gold Award, an additional residential project is required.  We organize Green Bird in Action for S1 students, Bronze Award for S2 to S3 students, and Silver Award for S4 and S5 students. Being an affiliated member of Award Operating Authority (AOA), graduates can continue their pursuit for Gold Award as True Light Middle School of Hong Kong alumni until the age of 25. Joining HKAYP at True Light, even a green bird can turn into a gold canary.
Meeting Schedule: Non-regular
Teacher-in-charge: Mr Chow Wai Kit, Ms Cheng Kwan Yee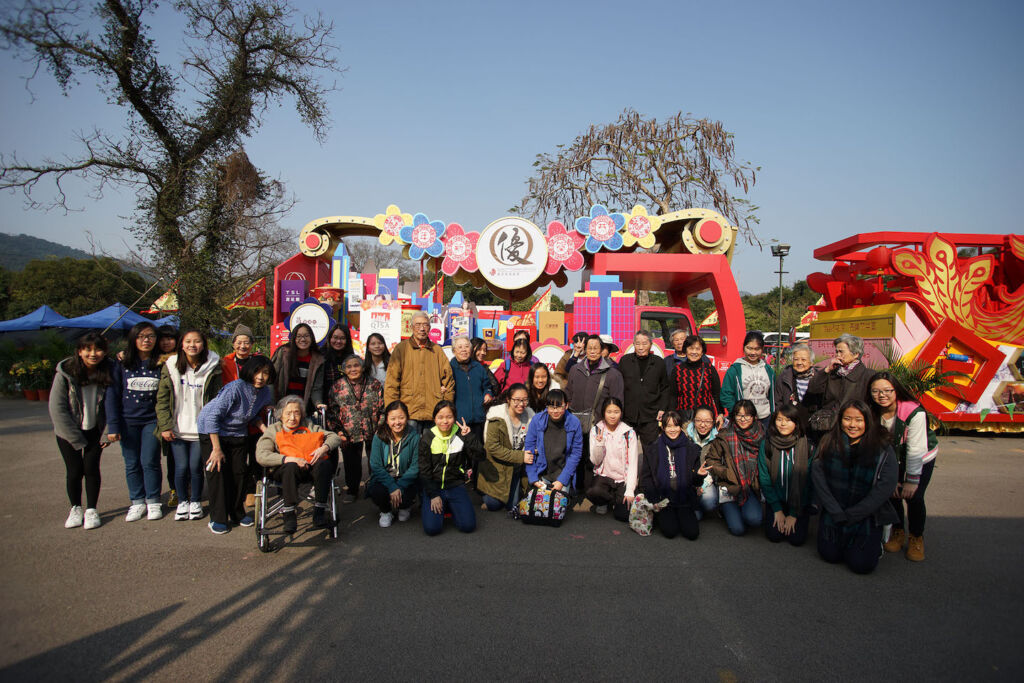 CYC
Commit Yourself to Caring   
"It is not how much we do, but how much love we put in the doing," Mother Teresa once said. CYC aims to encourage members to serve our neighbors and the community with passion, commitment and care. An array of activities include talks, competitions, exhibitions, training camps, leadership programmes, visits, and community services for the promotion of civic awareness and good social behaviour. Come and serve with our members! Sow love in our community together!
Meeting Schedule: Thursday (even week)
Teacher-in-charge: Mr Wong Cheung, Mr Yeung Wang On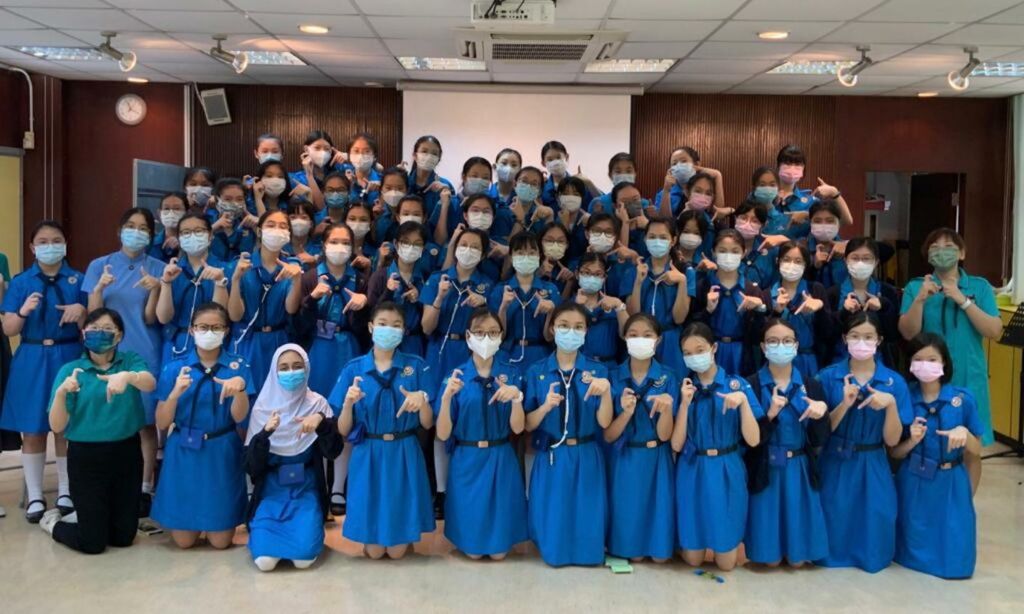 Girl Guides
Girls All Geared Up – the Girl Guides
Caught in a sea of blue uniforms, whistles, and knee-length socks? Look no further, we are the Girl Guides! We aim at developing members'  potential to the fullest while learning to be responsible citizens of the world. We have activities all year round – cooking competitions, tie-dye workshops, camps and hikes, you name it! And it's not just all about fun. Girl Guides are trained to march, knot, and survive the outdoors. Through hands-on work, members learn discipline, responsibility, and of course, teamwork. Members earn badges upon the completion of a skill learnt. As our Guide Promise goes, "(We) promise to do (our) best, to be true to (ourselves), (our) God and (our) country, to help others, and to keep the Guide Law." We exist to serve and to love.
Meeting Schedule: Every Wednesday
Teacher-in-charge: Ms Yeung Fung Hing, Ms Cheng Tsz Yuet, Ms Hung Yin Hing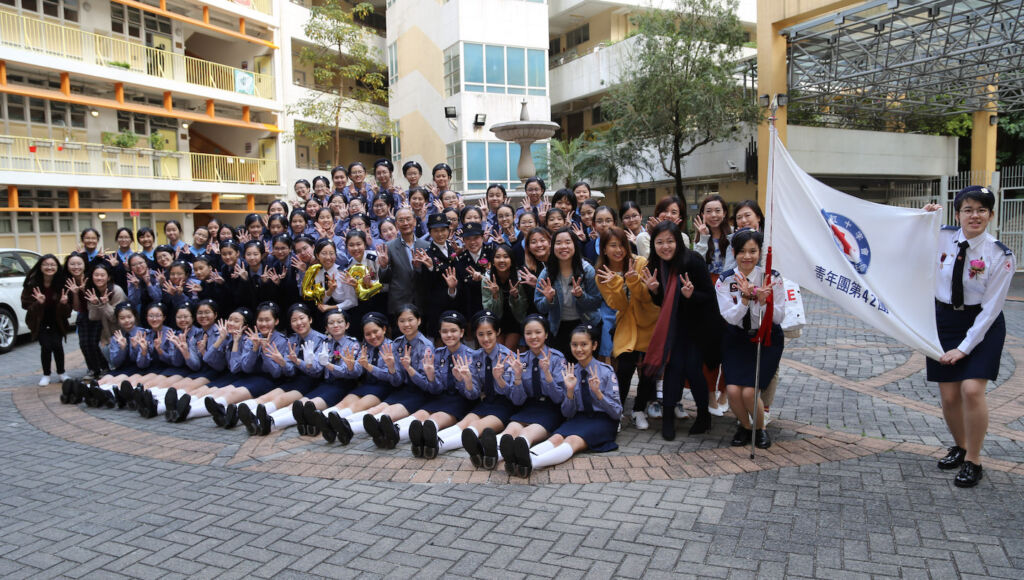 Red Cross
Serve with Heart 
Red Cross Youth Unit 42 in our school is a uniform group which aims to cultivate members to uphold the values and spirits of humanitarian, conduct volunteer services and put the spirit of humanity in action. Our activities include three aspects: training, service and friendship. We not only hold regular meetings for members to carry out drill practices on but also offer training courses such as First Aid and Nursing, to equip members with prerequisite knowledge and skills to carry out services both inside and outside school. We also organize service projects, camping and game activities throughout the school year. Life in Red Cross is both challenging and rewarding. Members can learn to serve the community, care for others, make new friendships, and experience the ups and downs whilst taking part in various kinds of competitions and activities.
Meeting Schedule: Every Wednesday and some Saturdays
Teacher-in-charge: Ms Li Yuk Wah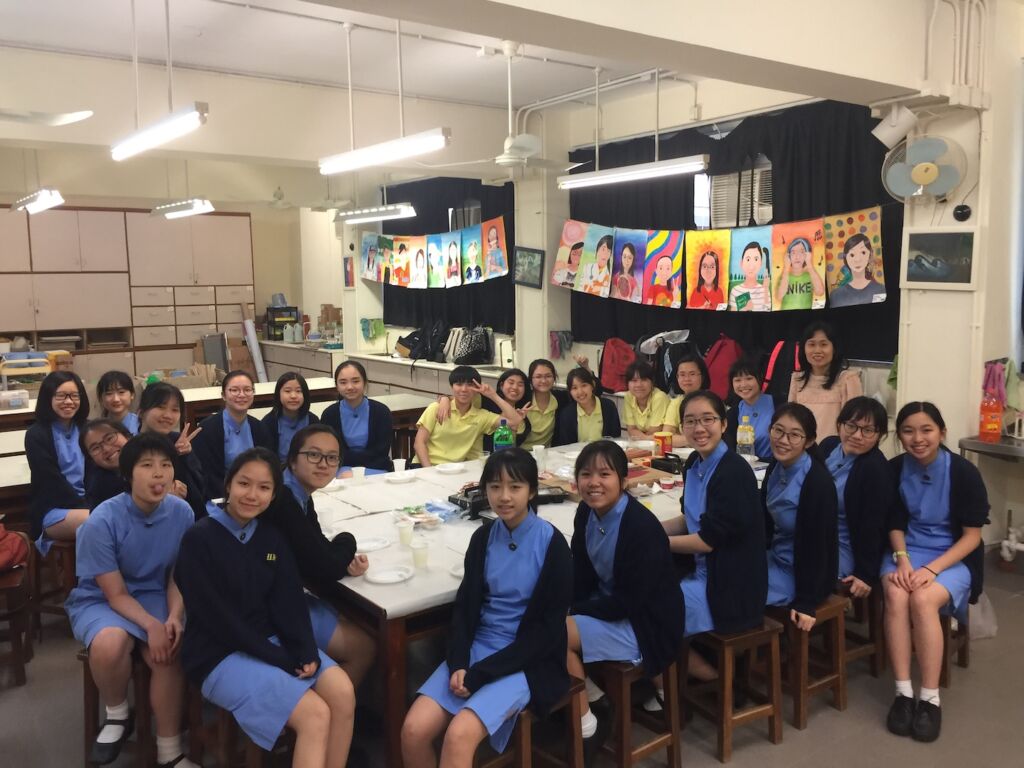 Art Society
Be an Arty, Artsy, Artistic Artist!
Every student is an artist in her own way. Art Society aims to stimulate students' interest in creative art and art making. We will encourage them to CAPE – create art, appreciate art, perceive art and evaluate art. We will host exhibitions to showcase students' artworks and organise art-related activities to promote an artistic environment. Join us to show your artistic talent!
Meeting Schedule: Wednesday
Teacher-in-charge: Ms Ng Sze Man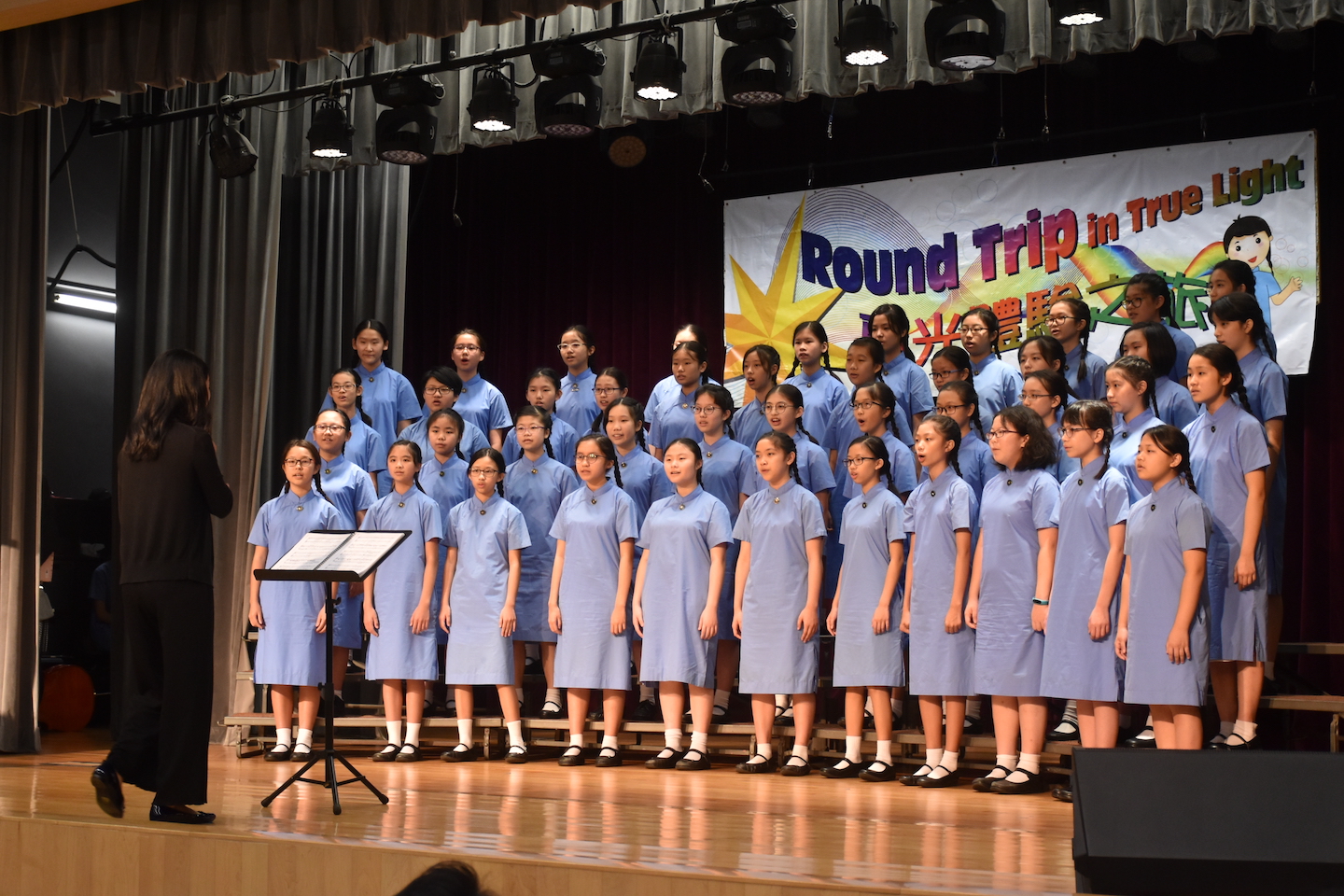 School Choir
We Sing as One
Music binds all cultures together. The Junior Choir aims at encouraging students to not only focus on individual techniques, but to make music as one regardless of age and race. We will have weekly rehearsals, and occasional sectional rehearsals which enhance students' musicianship and leadership skills. The choir performs regularly at school events and in the Hong Kong Schools Music Festival, through performing and competing, students can develop a sense of determination, and will gradually express eagerness to strive for excellence. Singing in the choir is more than just a musical activity, it helps us create a positive attitude towards learning and communication. I promise you, through laughter and tears, you will make dear friends for life in the years to come being a chorister. Music is a universal language, music is for you!
Meeting Schedule: Every Monday and Some Tuesday
Teacher-in-charge: Ms Tian Helen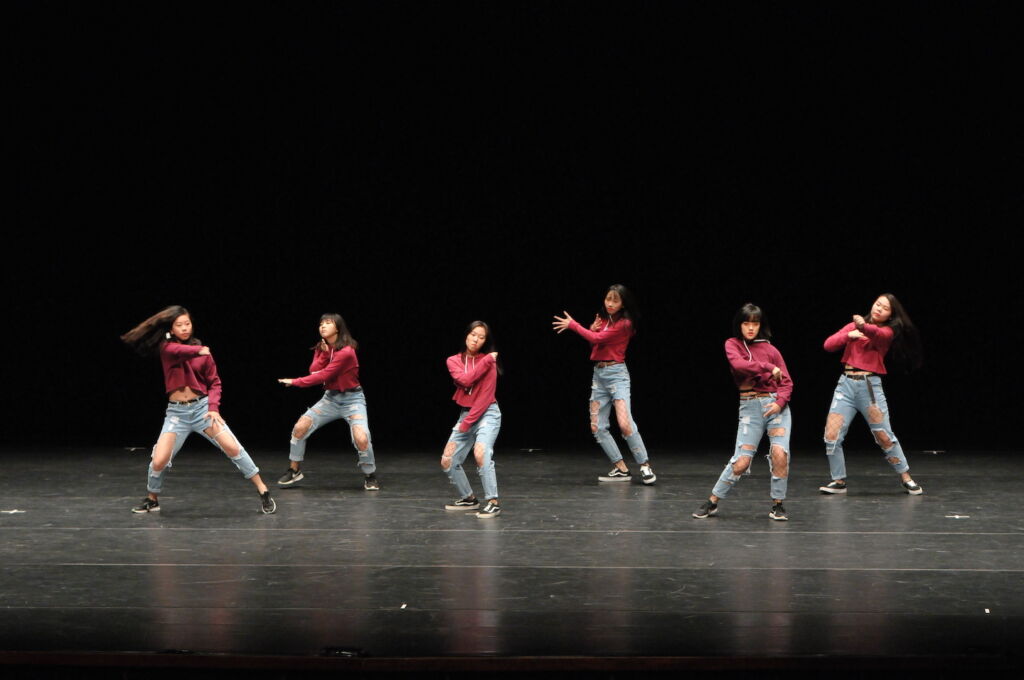 Jazz
Let's FLY on the dance floor!
"Dancers don't need wings to fly." Just like birds, dancers are all free souls who love to take any chances to dance freely on stage. The dancing groups aim to provide opportunities for talented students to fly higher and better onstage by improving their dance techniques and performance skills. Regular meetings and practices will be held to expose members to a variety of dance genres. Territory-wide dance competitions, such as the annual School's Dance Festival will be taken part in to help members gain practical experiences. Joining the dancing groups will definitely make members more skilful dancers. Why walk when you can choose to fly? Come dance with us!
Meeting Schedule: Every Tuesday
Teacher-in-charge: Ms Yeung Wai Sze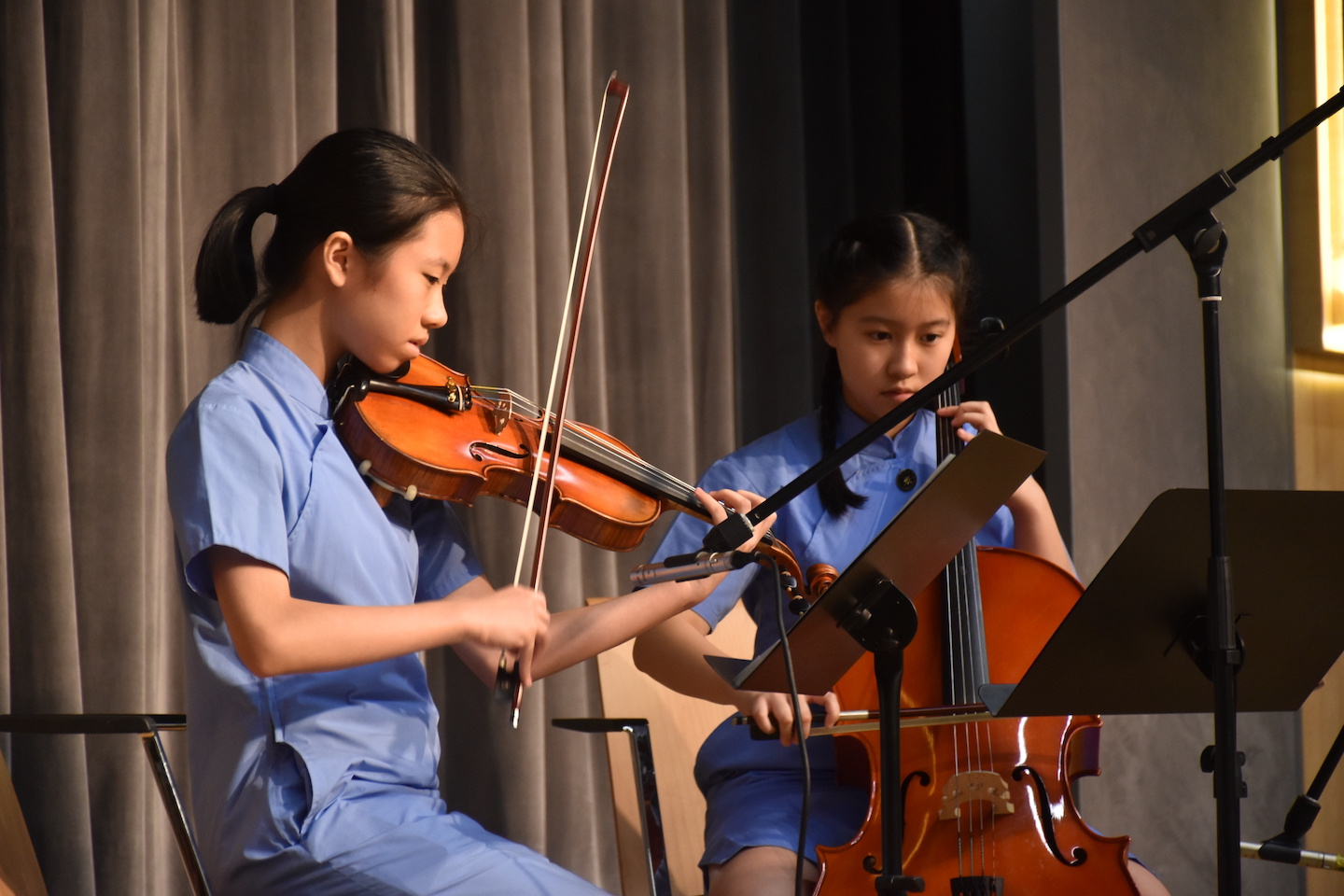 Chamber Music Club
Let's make music and share music together!
"Music is the shorthand of emotion."
–
If you can play an instrument well and want to play chamber music together, come and join us.
Making music is fun but sharing music is meaningful.
Let music be light of our hearts ♥️
Meeting Schedule: Every Monday Lunch Time
Teacher-in-charge: Ms Tian Helen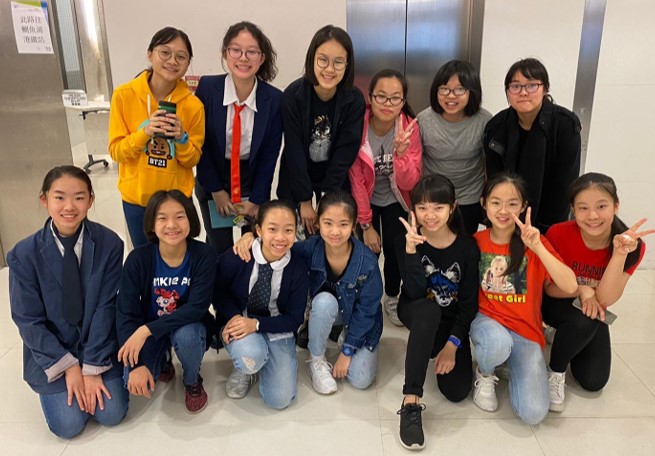 English Drama Group
Shine on the stage
"Thou art the SPOTLIGHT of the world!" The English Drama Group aims to give its members a chance to take the spotlight on stage and showcase their acting skills and other talents related to drama. We will have inspiring workshops in the format of process drama to enhance students' drama skills. We will run workshops on how to write wonderful stories and scripts, which will be brought to life by our very own actresses. We will also participate in as well as organize drama performances within and outside the school! Joining us will definitely make our students more confident individuals and better performers! Come seize the light with us!
Meeting Schedule: Tuesday (bi-weekly)
Teacher-in-charge: Mr Aaron Wong, Ms Ng Si Wing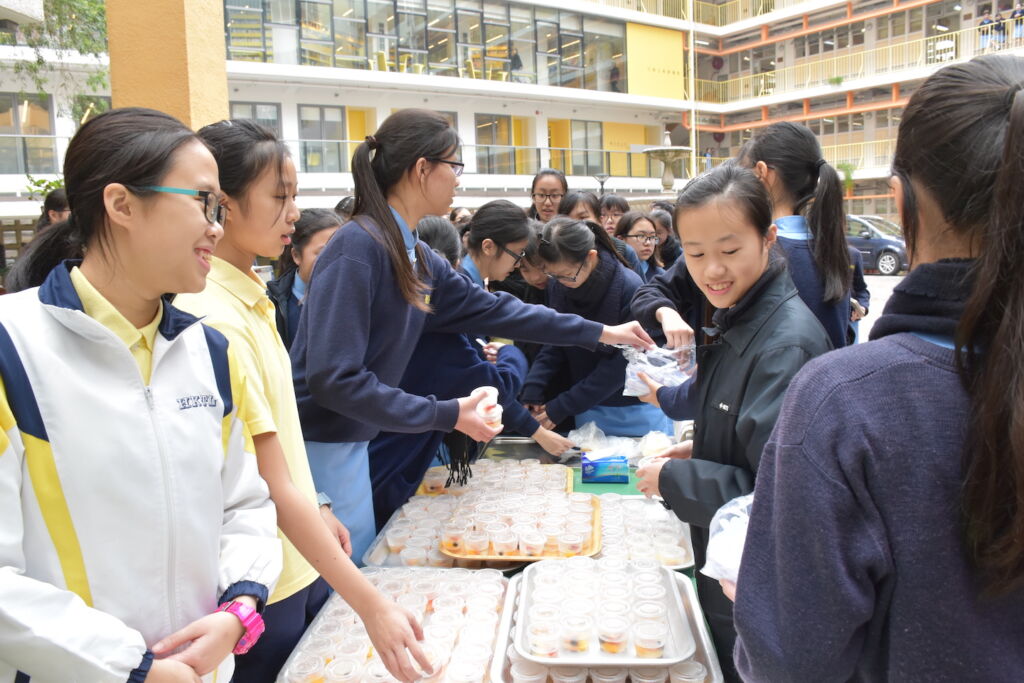 Home Economics Society
"Cooking is Fun.
Is cooking fun?"
Cooking is fun, but cooking yummy food is more than fun. The Home Economics Society aims to arouse members' interest in cooking and improve their cooking techniques. Yet, cooking yummy food is on the top of our priority. We have master chef classes to train novice student-chefs to cook and garnish yummy food. We also have yummy food tasting and sharing sessions to nurture student-foodies into gourmets. Stop drooling and start cooking! Be a master chef and a gourmet in a more than fun way.
Meeting Schedule: Wednesday (once per month)
Teacher-in-charge: Ms Lee Oi Fan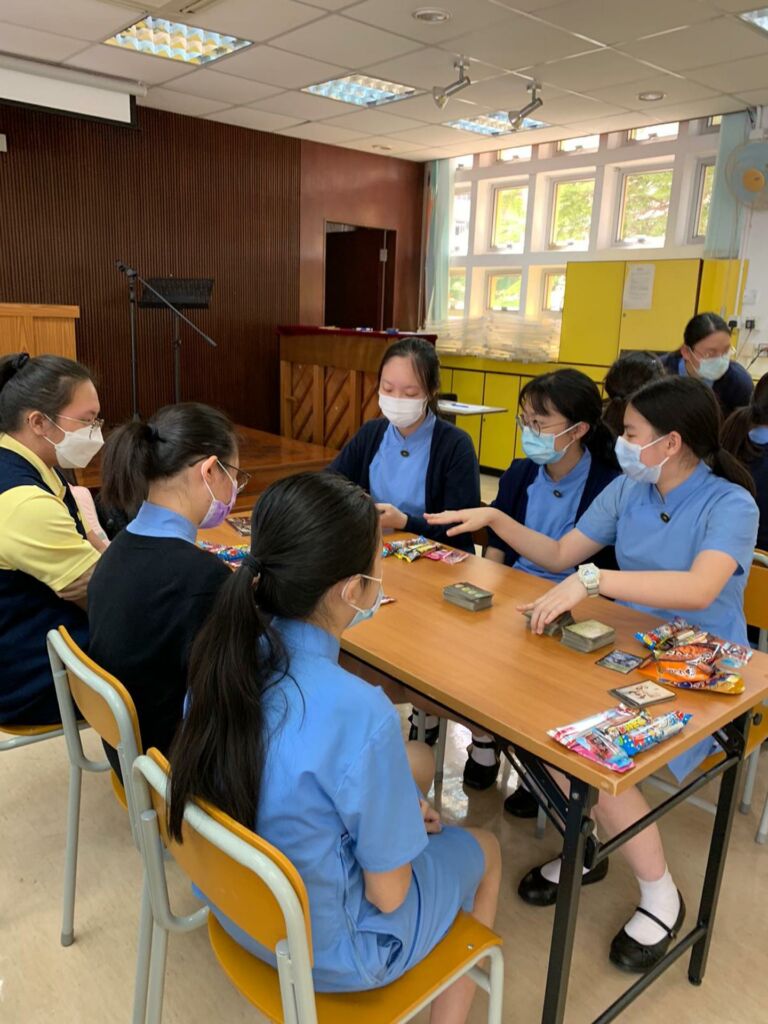 Chess Club
Brain Workout @ Chess Club
"Better move next time!"
The Chess Club aims to develop students' critical thinking, boost students' creativity and challenge students' minds. We have a plentiful supply of chess sets and board games. Students can indulge themselves in all kinds of mind-blowing and mind-boggling games. We have regular meetings that blow members' minds. Joining us will absolutely improve our students' cognitive and concentration skills. Pull up a chair and join us!
Meeting Schedule: Tuesday (twice per month)
Teacher-in-charge: Ms Hung Yin Hing