"Take root below and bear fruit above"
"Take root below and bear fruit above"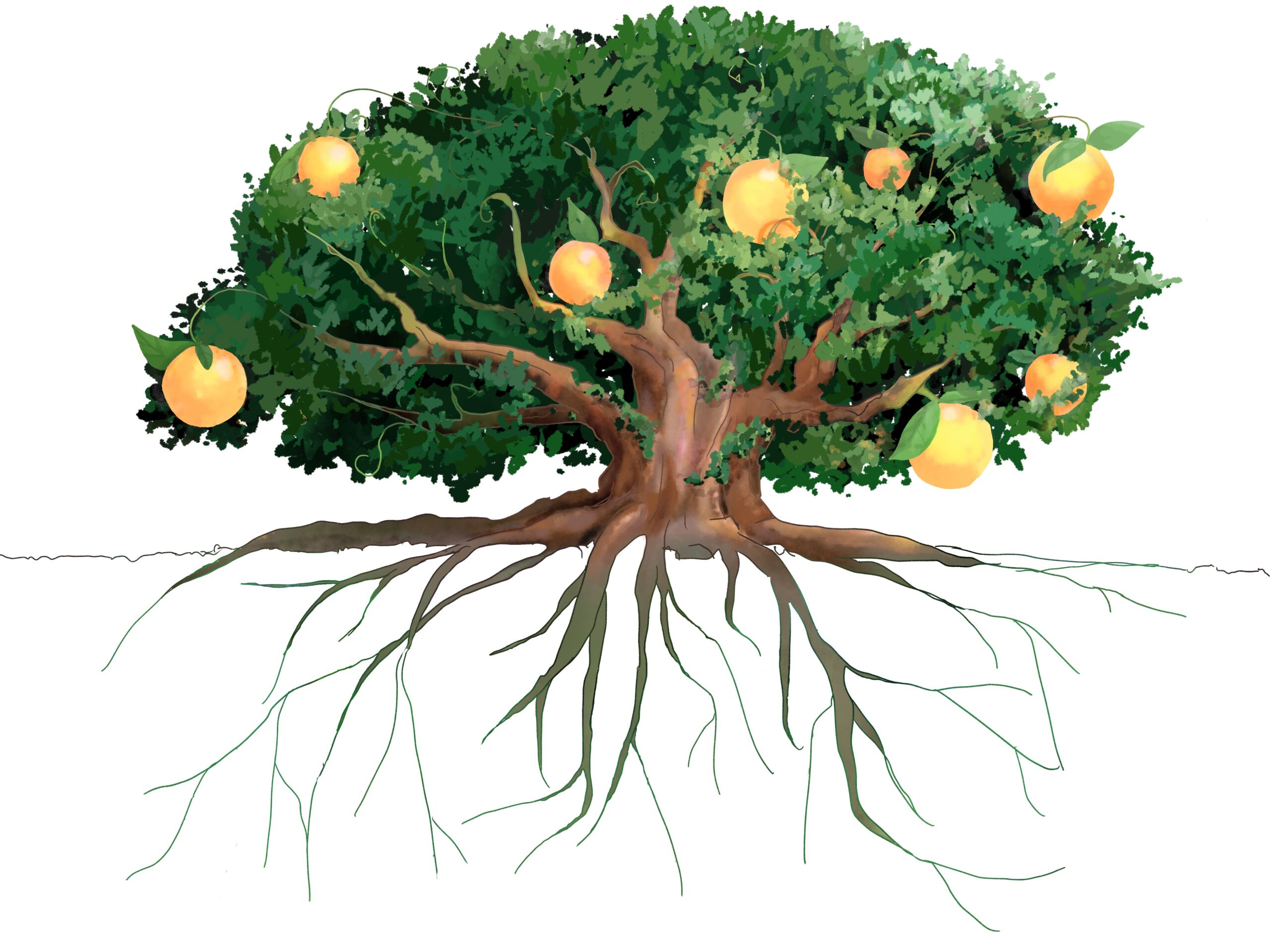 Spirit of endurance and perseverance
Humble, courteous, honest
Critical in thinking and determined in taking action
Willing to sacrifice and serve
Nurturing is like tree planting. Only the burly tree rooted deep can bear good fruit regularly. Jesus Christ is our foundation that we have faith, hope and love in our lives. The cultivation work of our different departments and forms delivers nutrients from the roots to keep the leaves and fruit healthy. The tree bears bunches of fruit on time just like the qualities and competences we possess.
Life planning education and careers guidance are provided to help students understand their interests, abilities and orientations in relation to learning, career goals and other aspects of life.
To equip students with different soft skills, different activities are provided for students, such as mock interview for Secondary 6 students to obtain communication and interview skills; Student Careers Team for committees to polish their organization and collaboration skills; True Light Alumni Mentorship Programme (TLamp) for senior form students to establish their networking and interpersonal skills.
True Light Alumni Mentorship Programme (TLamp)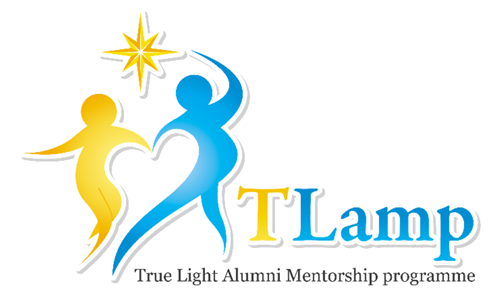 True Light Alumni Mentorship Programme "TLamp" was established in 2010 which provides students with opportunities to look beyond the classroom and learn more about the work and the sharing of life experiences from Mentors, who are the alumnae of True Light.
Vision: Unleash the potential of True Light Girls and bring out the best in their future.
Mission: To act as a bridge between the school & the community through experience and knowledge sharing by Mentors, to better prepare Mentees for their long-term personal and career development in life.
Work Experience Activities
Students can also explore and taste different job opportunities through the company visits, on-campus 10-hour Careers Exploration Certificate Courses, Life- wide Learning Day, work experiences and job shadowing provided by the Business-School Partnership Programme (BSPP) of the Education Bureau (EDB) and different non-government organizations.
The Civic Education Team aims to cultivate positive values and attitudes among students, making use of everyday life events to provide students with all-round learning experience conducive to their whole-person development.
Green lifestyle has been promoted through various activities or programs, with highlights as below:
"One Person, One Flower" Scheme

J farm activities (campus roof-top farming)

Promoting plastic-free consumption in the community (such as through MaD Incubator Program) and on the campus (Bring Your Own Container Campaign)

Enrolling in green-campus programmes, such as Green School 2.0 – implementing the real-time electricity consumption monitoring system and Green School 2.0 Solar Harvest. Students-led related environmental education activities have been implemented in relation to the above programs
Deepening understanding towards China and the world
Our school adopts an integrated structure of discipline and guidance to coordinate the work on student development with the Whole-School Approach. The ultimate goal is to create a positive, inviting and caring school environment where students can have whole-person development and where their problems are responded to in a constructive manner. The Civic and Moral Education Committee, comprising the Vice Principals and senior staff, arranges a series of discussions involving all the staff and students in the formulation of school policy. For the school rules review, we collect the staff and student responses regularly and keep a negotiated agreement on students' behaviour. 
Under the Whole-School Approach, the School Discipline and Guidance Teams usually take the lead in planning and coordinating the developmental and preventive programmes at all levels. The two teams also examine cases requiring attention and refer specific cases which require further professional support to the educational psychologist and school social workers for follow-up service. Also, a series of training and activities are provided for students and leaders to broaden their horizons and nurture their life. 
Extra-curricular Activities
Aims and Objectives of ECA Team

To foster whole-person development, the ECA Team aims at organizing activities that promote moral, intellectual, physical, social, aesthetic and spiritual education to nurture students' multiple intelligences and emotional intelligence. All ECA groups are targeted to:
cultivate students' morality and citizenship through learning better time management;

develop students' sense of belonging through working collaboratively with teachers;

strengthen students' interpersonal skills through being a team player and a leader; and 

expose students' to an array of experiences through participating in various kinds of experiential learning activities.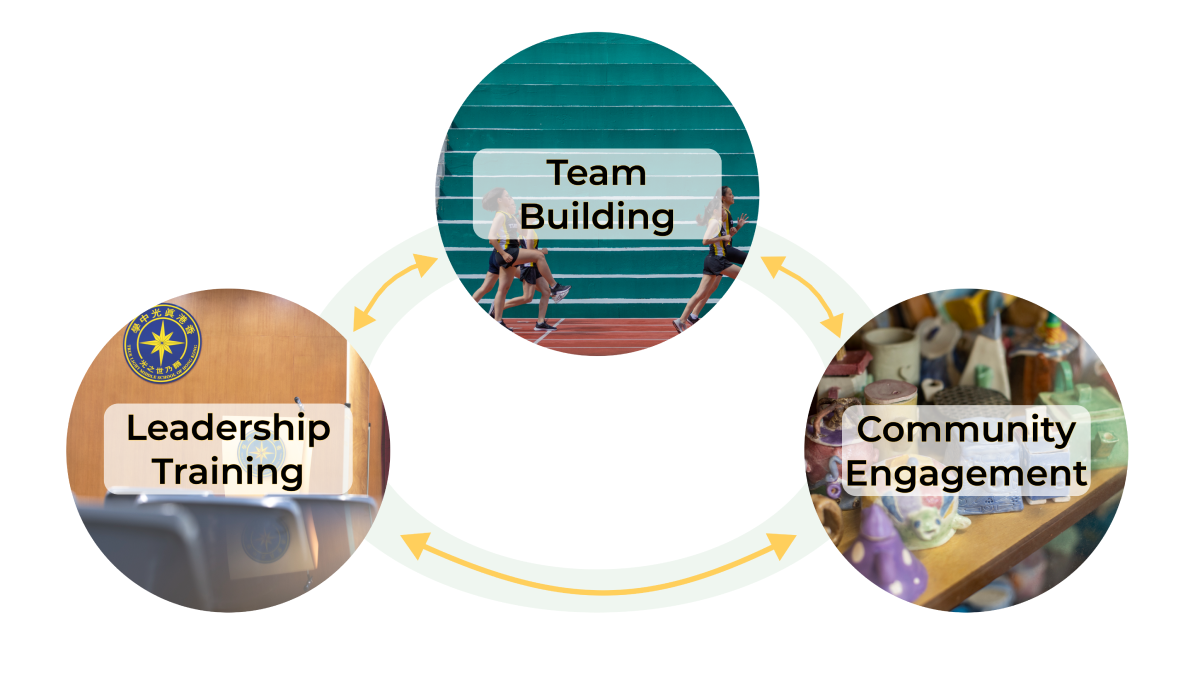 Christian faith and values are the foundation of True Light's holistic education.  Regular assemblies, daily morning prayer, student fellowship and various distinctive religious programs are held throughout year to help students encounter with God and nurture future Christian leaders.
Let Kindness Go Viral! – Campus Transformer Program
Small acts of kindness can lead to great transformations. The Campus Transformer Program by U-fire Networks aims to nurture campus leaders to put Christian values of love, care and thanksgiving in action and to create a positive culture in the school.  Throughout the year, campus leaders brainstormed and organized campaigns to encourage their fellow schoolmates and teachers by sending out tailor-made gifts, words of encouragement and prayers in many creative ways.  Students also received inter-school training and coaching from external Christian leaders, broadening exposure and experiencing spiritual growth from the inside out.  We are honoured to join this movement and wish our campus leaders would not just impact the True Light family, but also inspire other young people in Hong Kong.  Please pray for us!
Good News worth Spreading – Evangelical Fortnight
Go and make disciples of all 'classes'!  Following the Great Commission, the annual Evangelical Fortnight aims to spread the good news of Jesus' salvation to all students and teachers.  Creative campaigns are launched online and offline for everyone to experience the love of God through live music, interactive games, inspiring movies, hands-on workshops and heart-touching sharing, etc.  It is also a time for Christians in school to shine and share their faith openly with friends.  By the grace of God, many young girls have made their decisions to follow Jesus during this period of time, while some start to know God better by joining the Student Christian Fellowship.  The gospel is indeed good news worth spreading and we believe God will always surprise us with His amazing work!