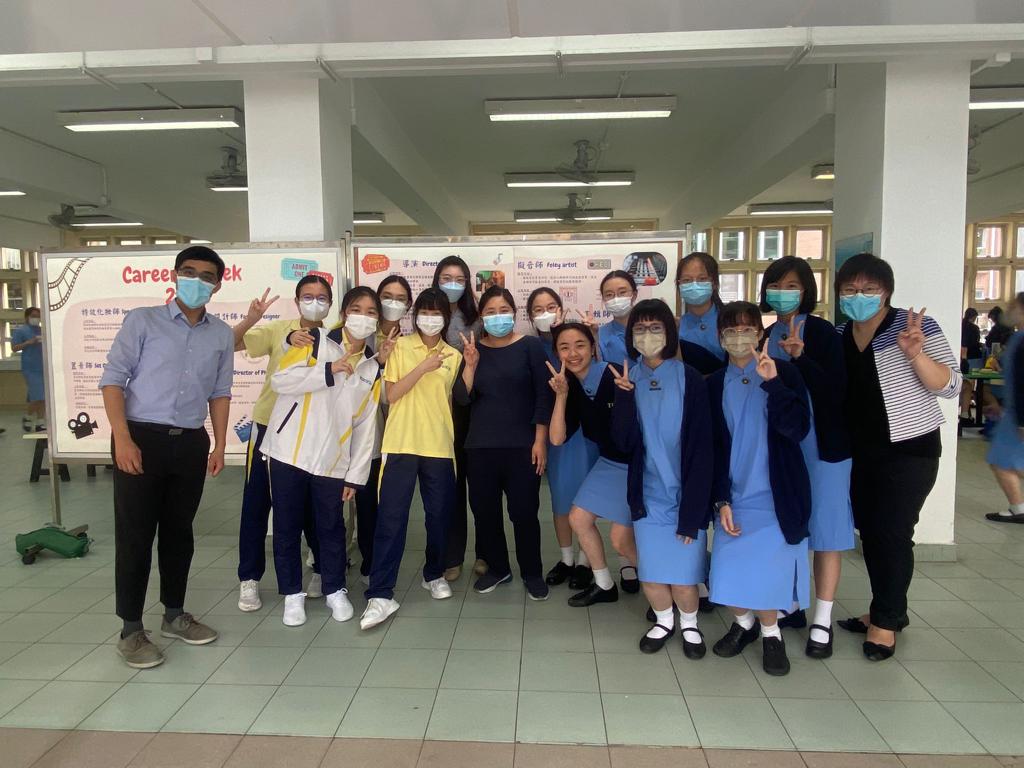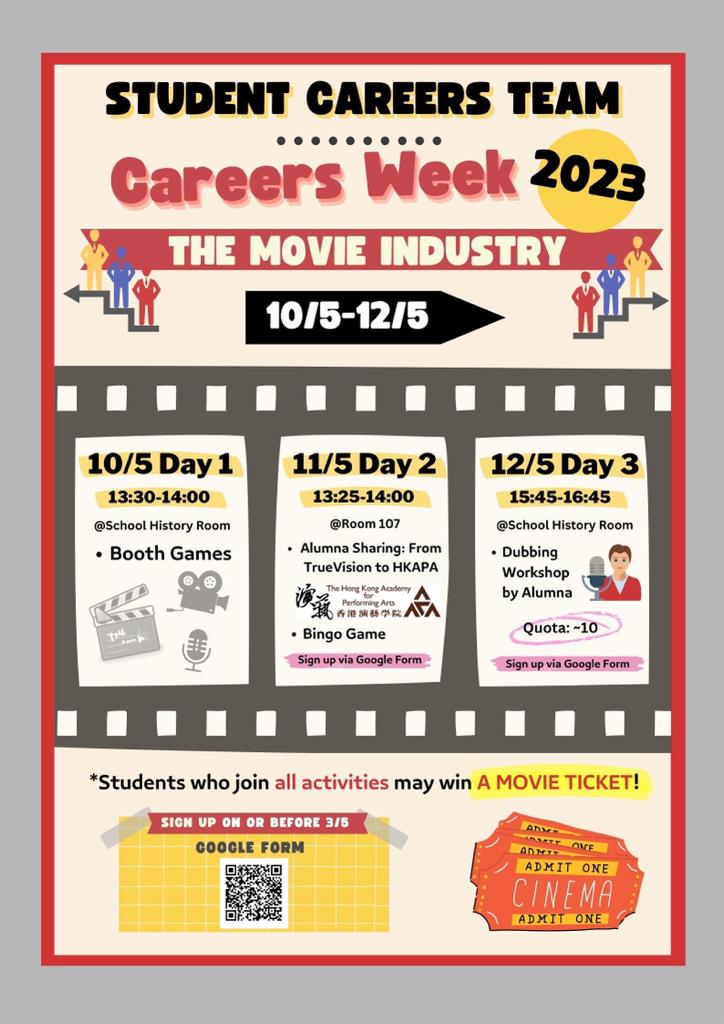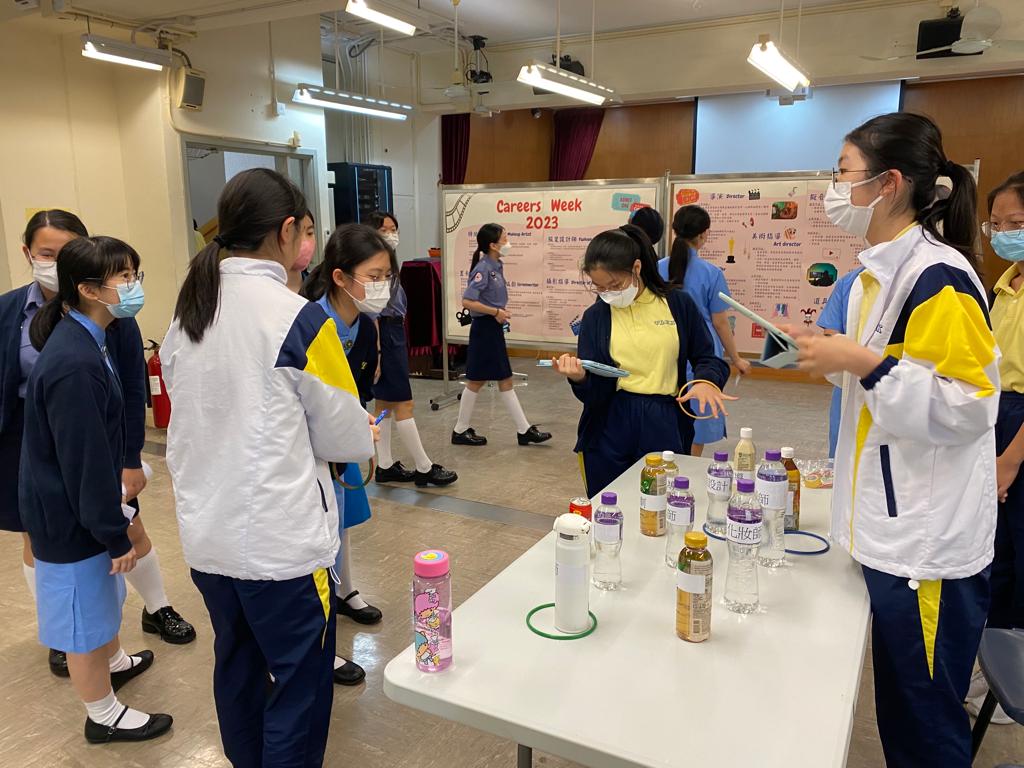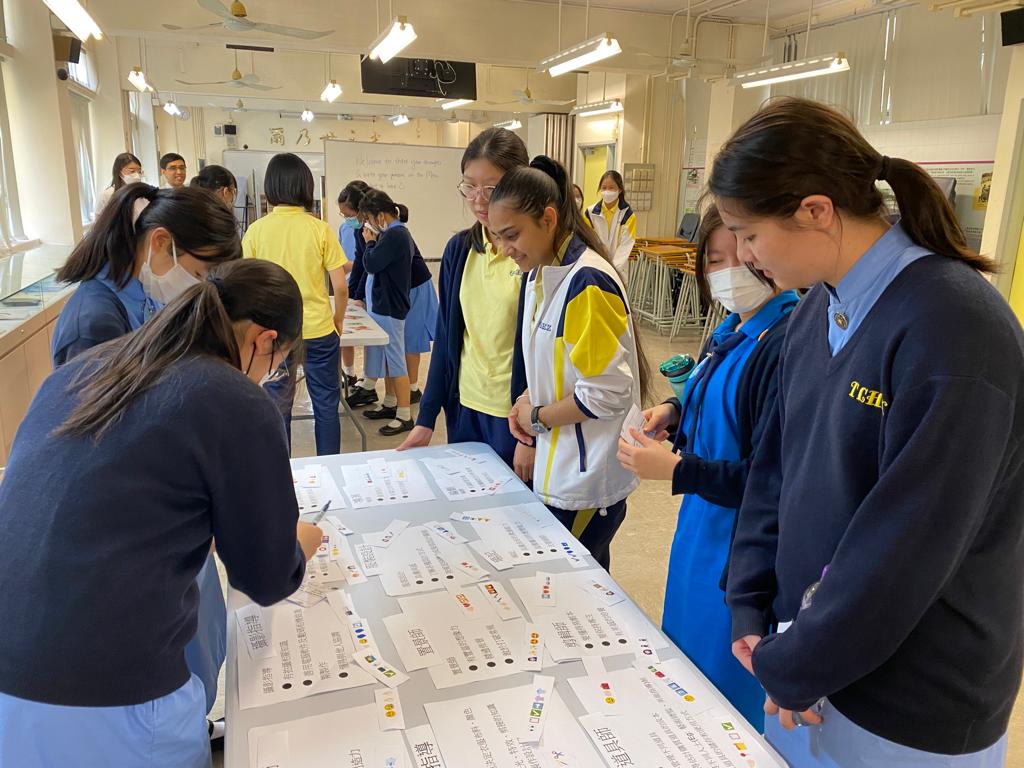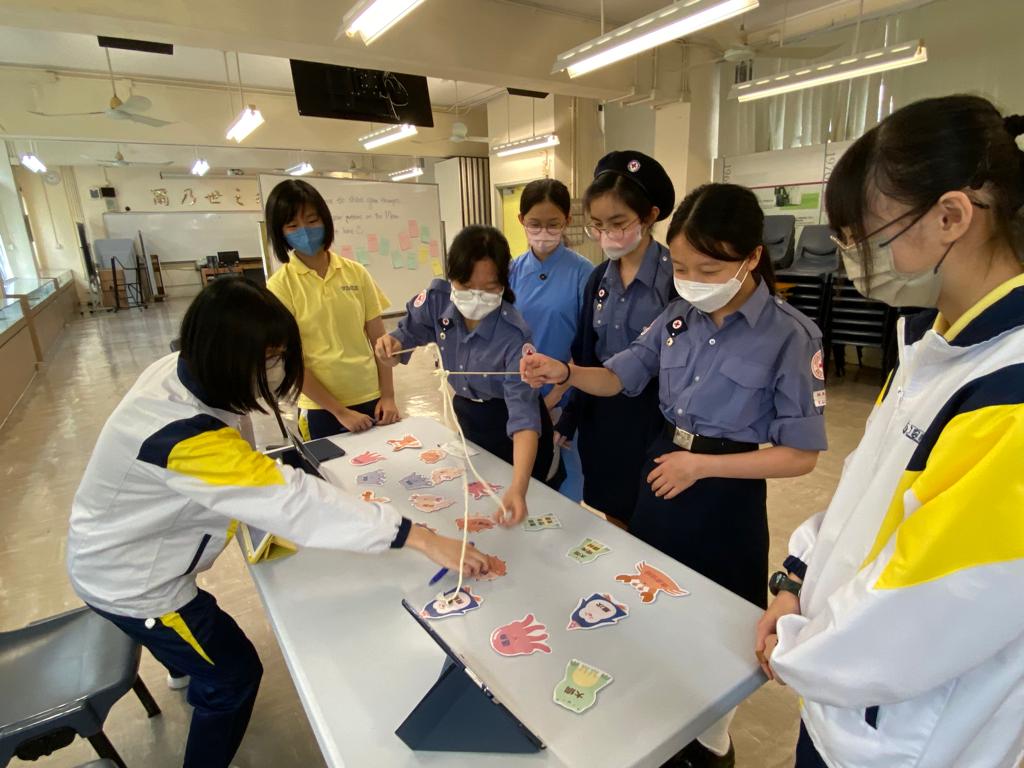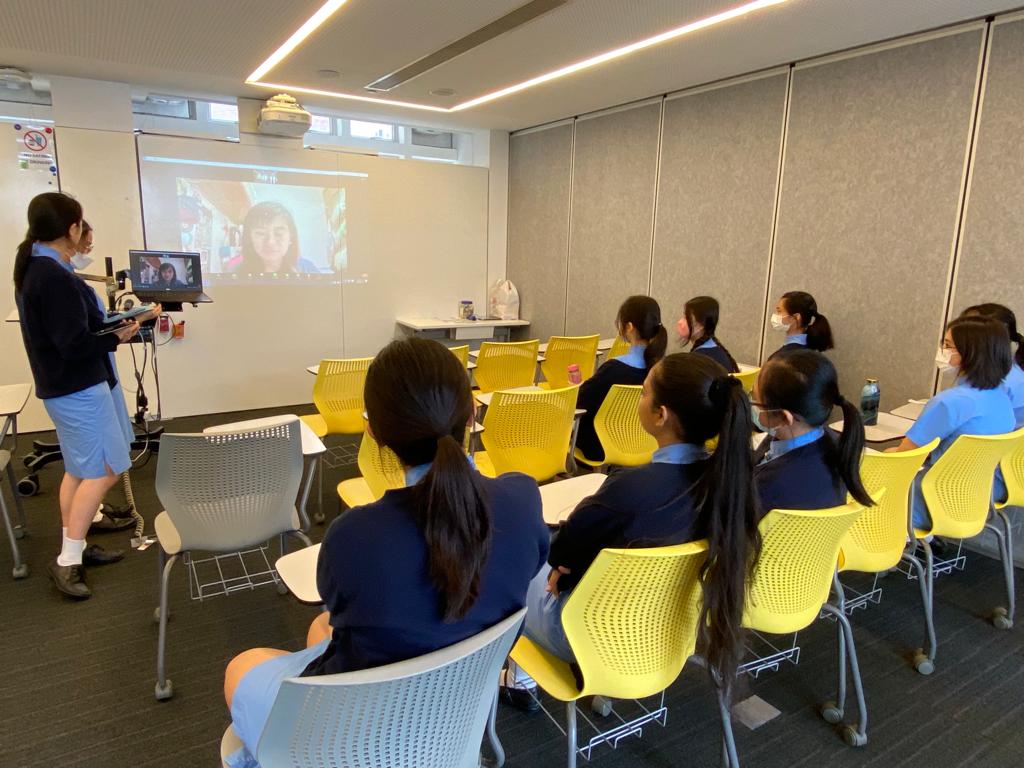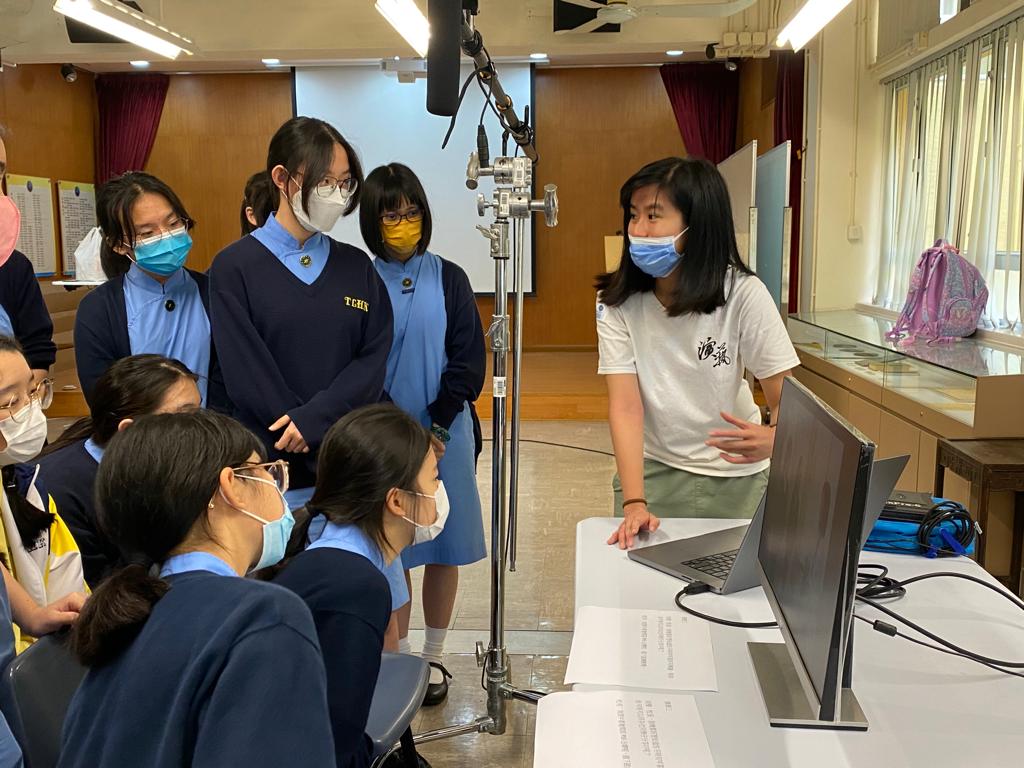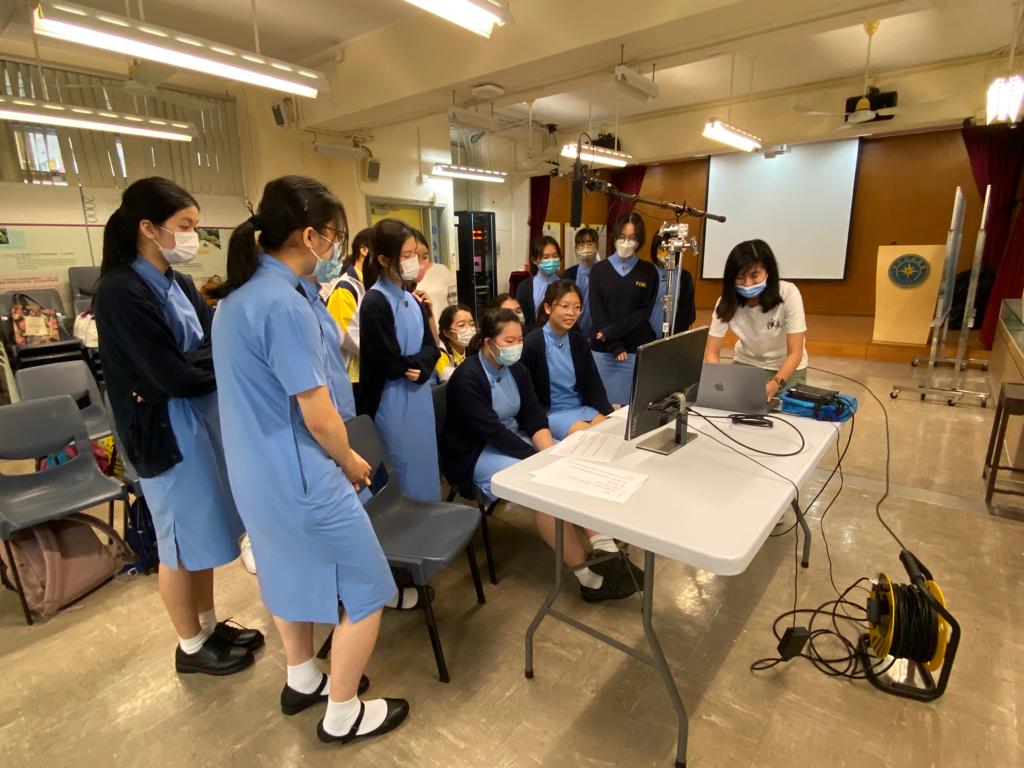 The 2023 Careers Week organized by the Student Careers Team was held from May 10th to 12th. The event focused on providing students with insights into the movie industry. The event featured interactive booth games, a sharing session, and a dubbing workshop, which were well-received by the participants.
Participants played interactive booth games on the first day, which helped them understand the essential skills required to excel in the movie industry. On the second day, Joyce Cheung, our alumna who is currently studying in the HKAPA, shared her journey of becoming a successful 'director' and provided valuable insights into the industry. Following her sharing, students played a fun crossword puzzle game to consolidate their learning.
The dubbing workshop hosted by Joyce on the third day was limited to only twelve applicants. Those who got in had a unique opportunity to learn from Joyce and experience what it's like to be a voice actress.
Overall, the event was a great success, and students appreciated the chance to learn about different jobs in the movie industry. The Student Careers Team expressed their gratitude to Joyce for her experience sharing and teaching during the workshop. The event provided students with valuable insights into the industry, and the Team looks forward to hosting more similar events in the future.