HKSTP x JYCGIF IdeaGO Ideathon Competition
IdeaGO Ideathon is a competition that requires students to formulate solutions and mockups/prototypes to address health and wellbeing, sustainability (low carbon & green living) and challenges faced by women in society. 
Participants need to adopt design thinking and Innovation & Technology ('I&T') to propose an innovative end-to-end solution in this pilot Ideathon. Three Form 4 students (ToffeNutNat) has won "The 1-st Runner Up" and "The Most Popular Award  (最受歡迎大獎) ".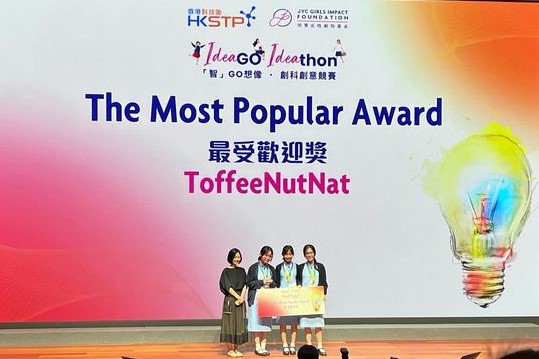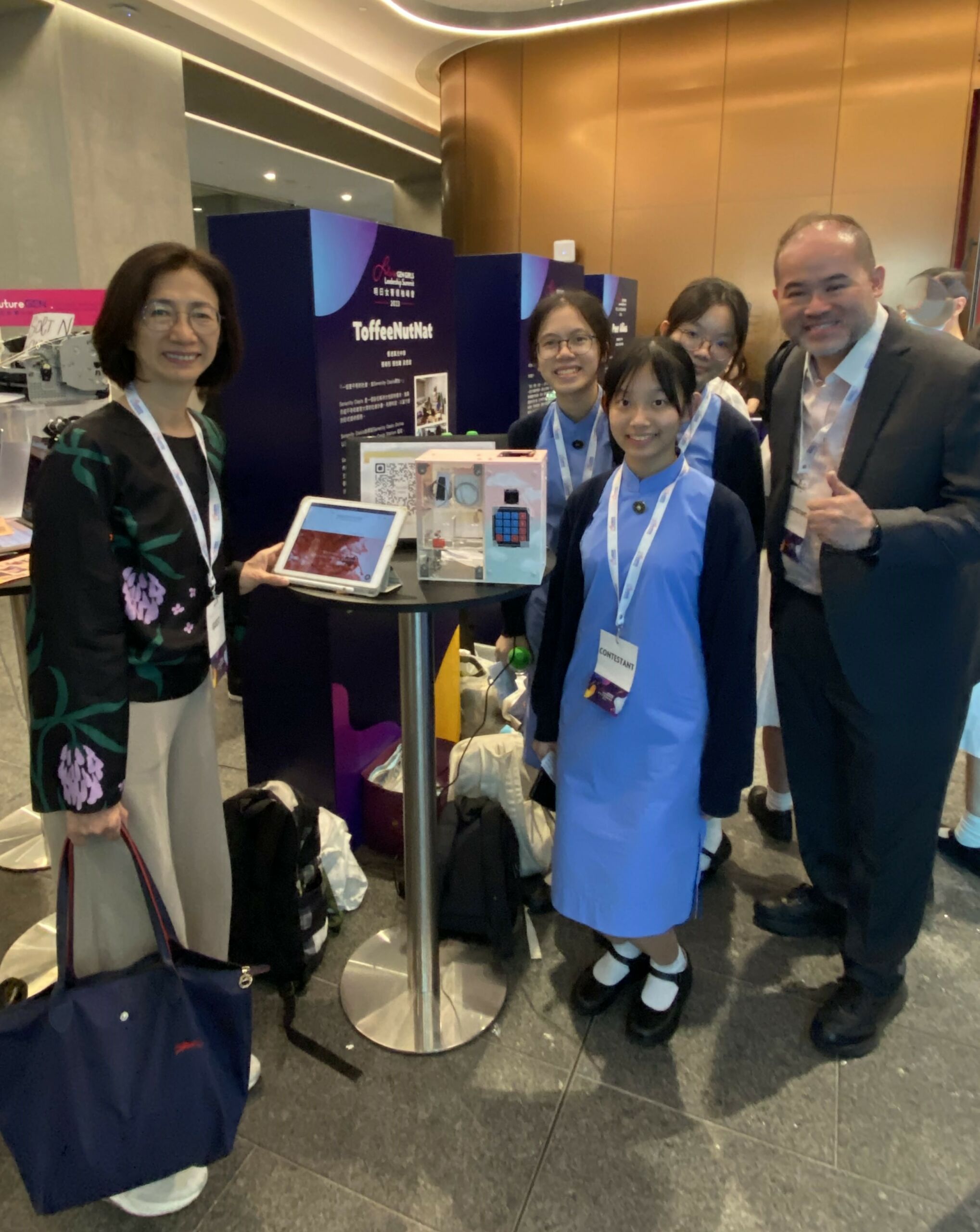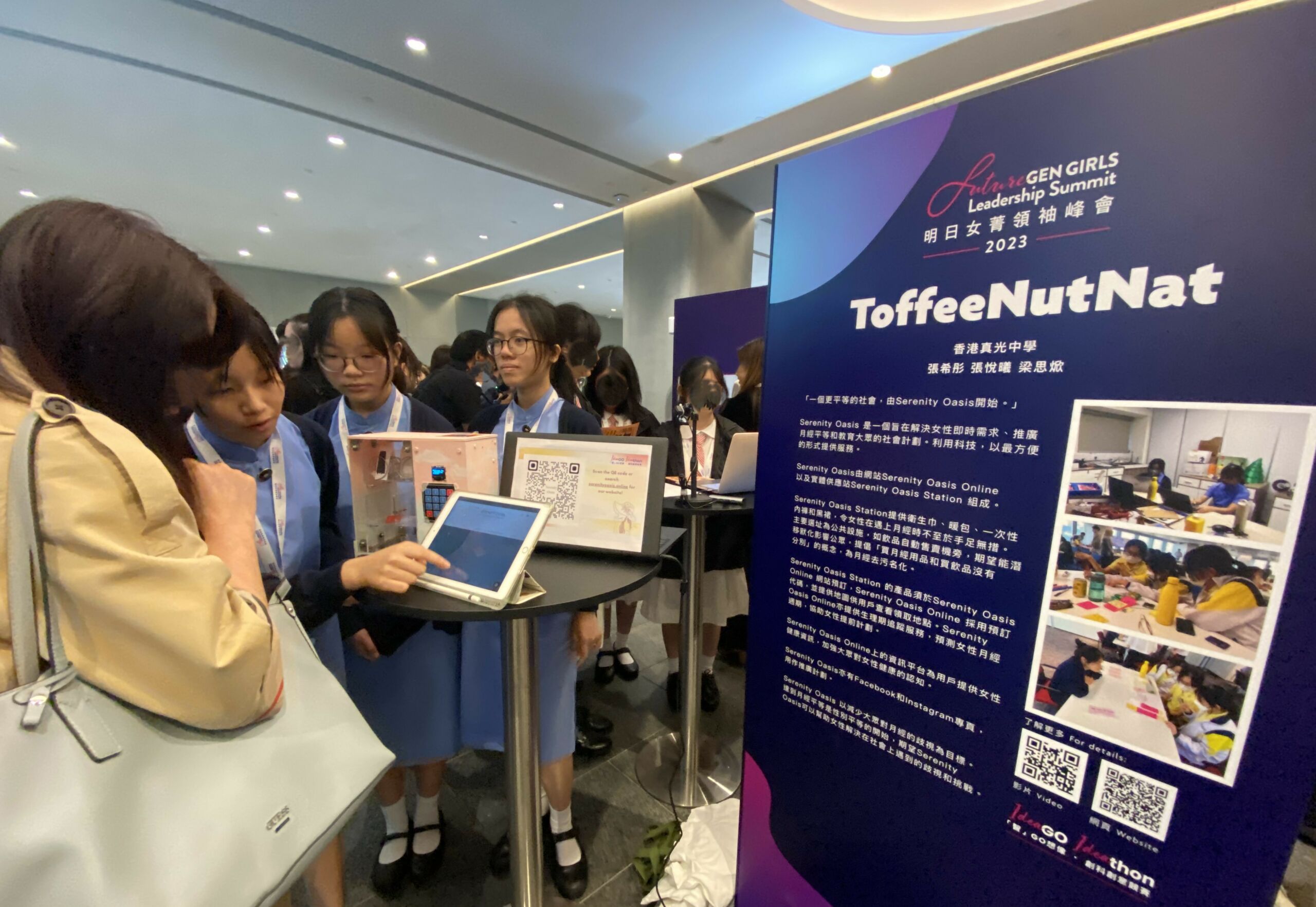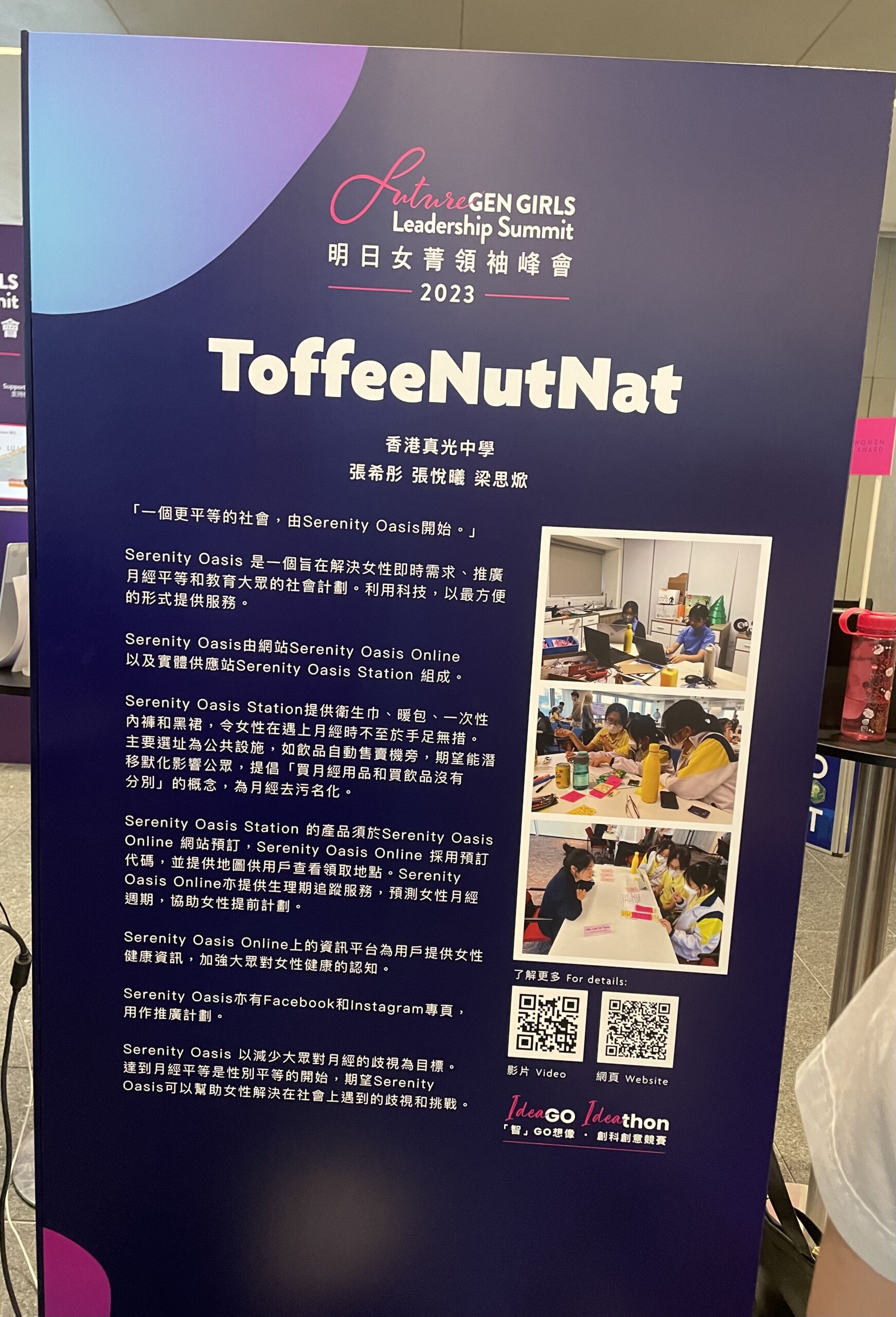 FutureGEN Girls Leadership Summit 2023
The Summit offers teenage girls a once-in-a-lifetime opportunity to engage with innovators, entrepreneurs and trailblazers to learn, exchange ideas, and develop vital leadership and digital skills to effect a positive change for a better future world!