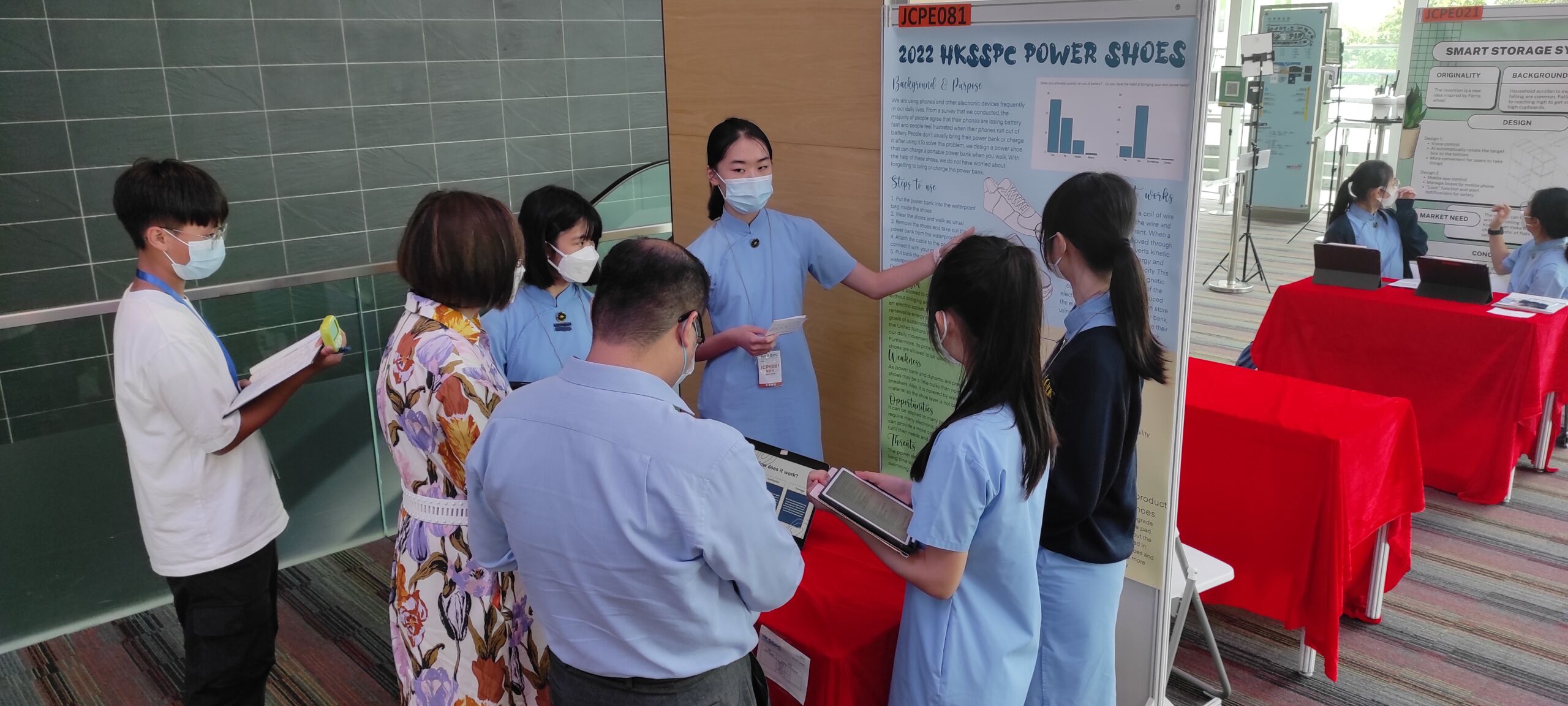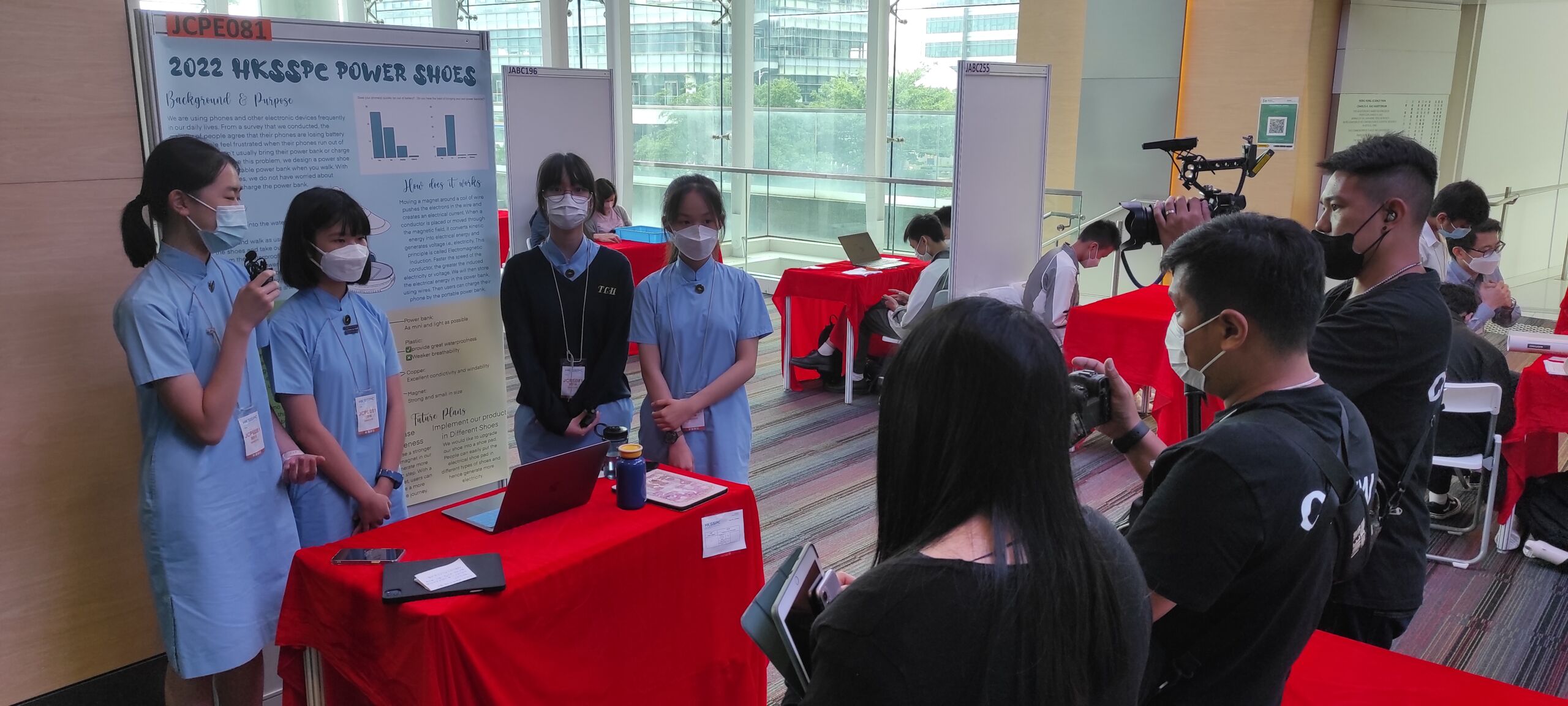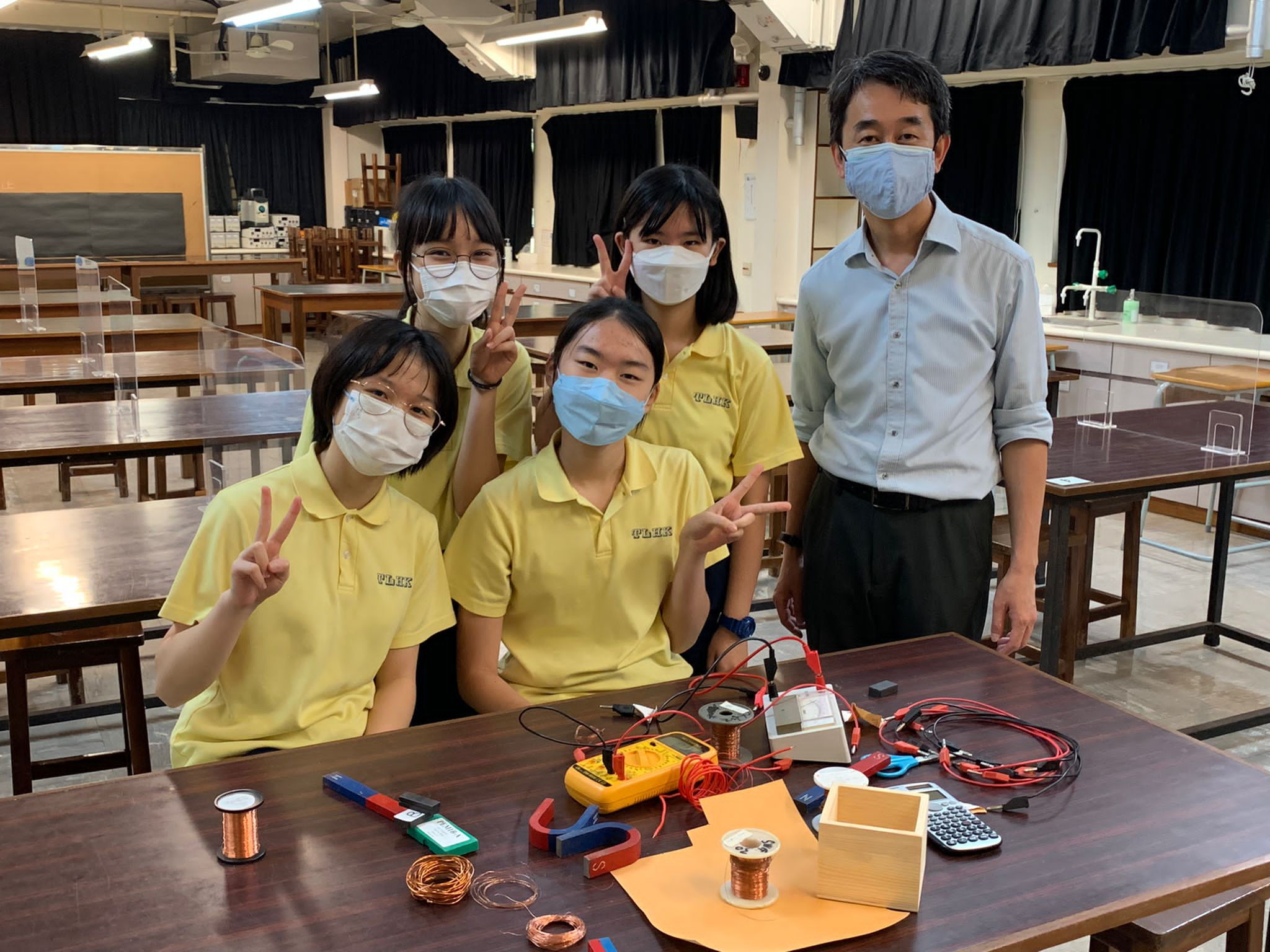 The Hong Kong Federation of Youth Groups (HKFYG), the Education Bureau, The Hong Kong Science Museum, and The Hong Kong Science and Technology Parks Corporation collaborate to organize HKSSPC. It is a rally to promote STEAM education in schools. It emphasizes students' growth in the creative application of science and technology to solve problems, as well as their concern for society and those in need. The competition's theme this year was "Inspiration from Living, Innovation from Science." The competition at the Hong Kong Science Park was attended by four groups of S. 3 students. After a year of research, each group presented their findings to a panel of judges as well as teachers and students from other schools. The Power Shoes took first place in the Design Proposal category (Physics and Engineering). Congratulations.
"As HKSSPC participants, we'd like to share our thoughts and feelings about taking part in this science competition. This competition was held at the Hong Kong Science Park from August 6 to August 7. It required us to create a completely new and innovative project that will benefit society.
"Power Shoes" is the name of our group project. Our goal is to charge our phones using the kinetic energy we generate while walking. This competition has provided us with numerous benefits. We gained professional knowledge in physics, such as electromagnetic induction, as well as the value of teamwork and having an innovative mind. Despite winning a prize, our team could have done better in areas such as time management and experimentation.
In any case, it's a memorable experience that allows us to hone our skills, and we'll undoubtedly participate in similar activities in the future."