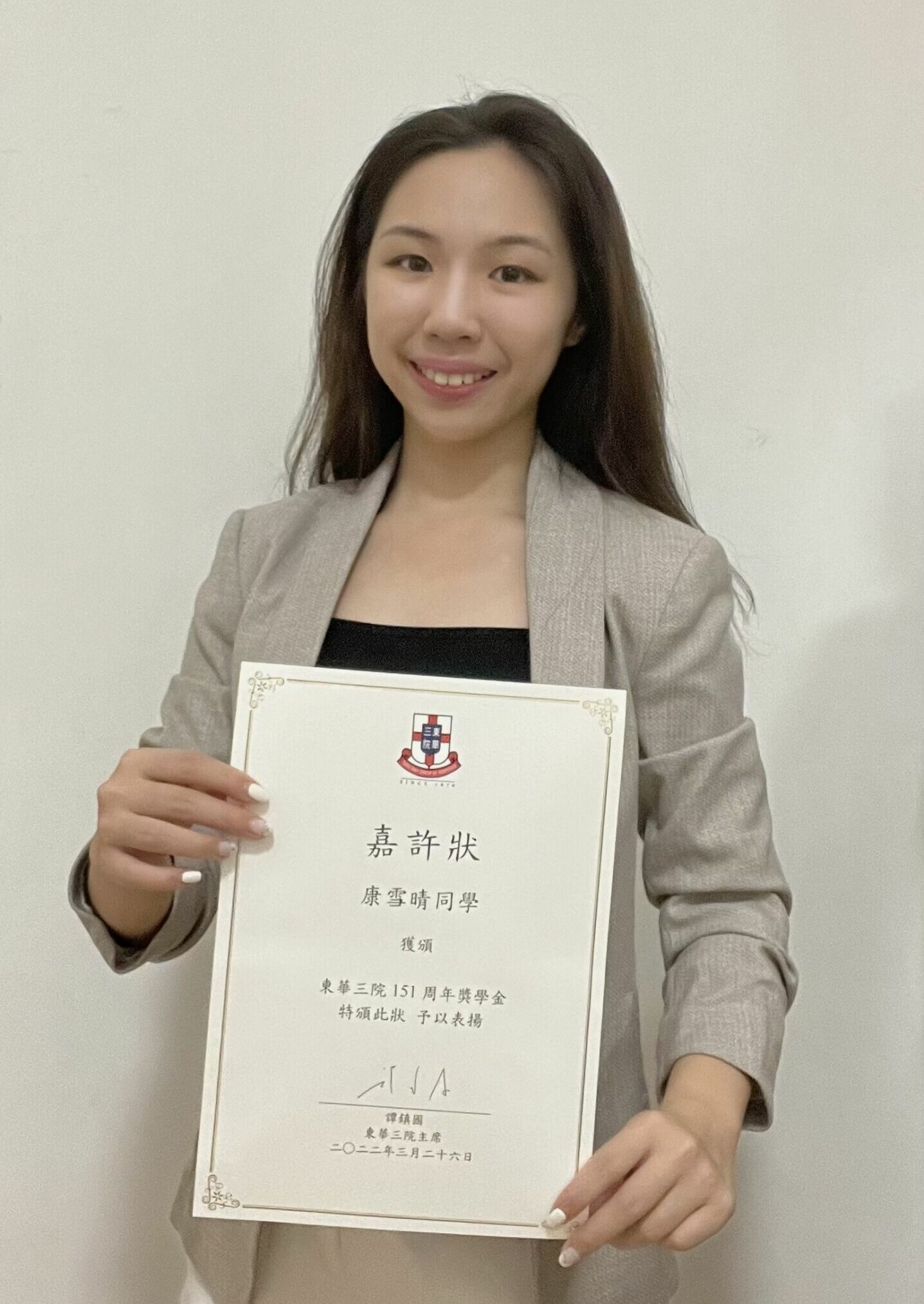 Congratulations to Hong Suet Ching, the recipient of the Tung Wah Group of Hospitals' 151st Anniversary Scholarship.
The scholarship, funded by Tung Wah Group of Hospitals, is awarded to local secondary students and first-year university students with outstanding academic performance.
Suet Ching graduated in 2021. She is now a student at the University of Hong Kong, where she is pursuing a double degree in Bachelor of Business Administration (Law) and Bachelor of Laws.