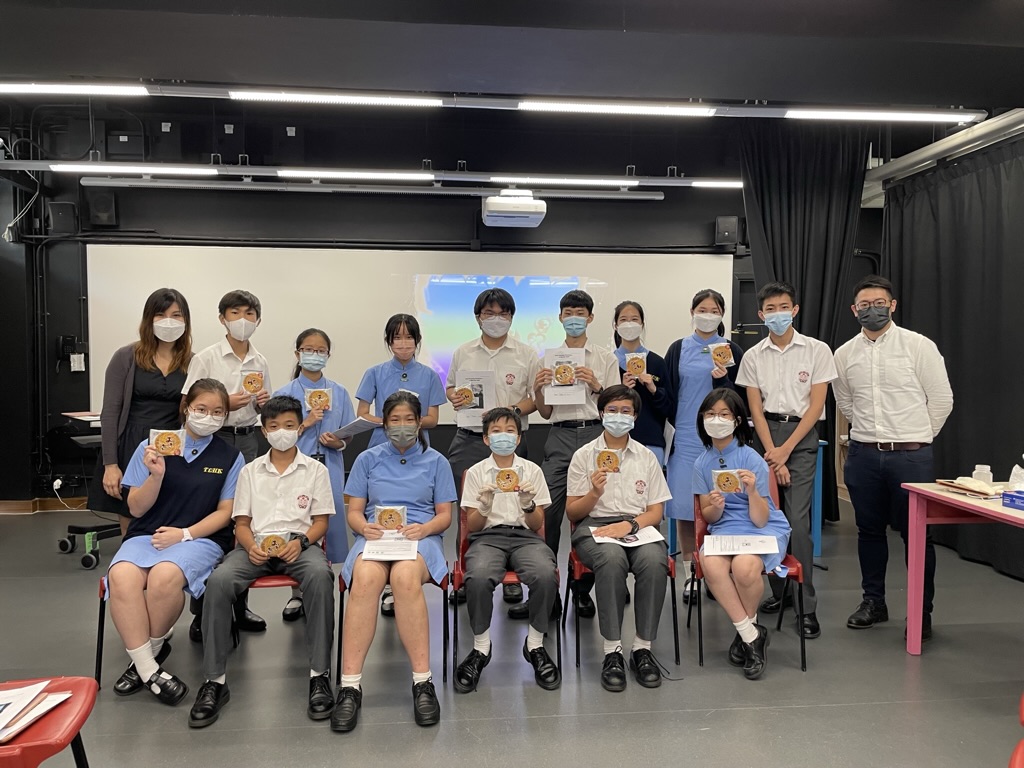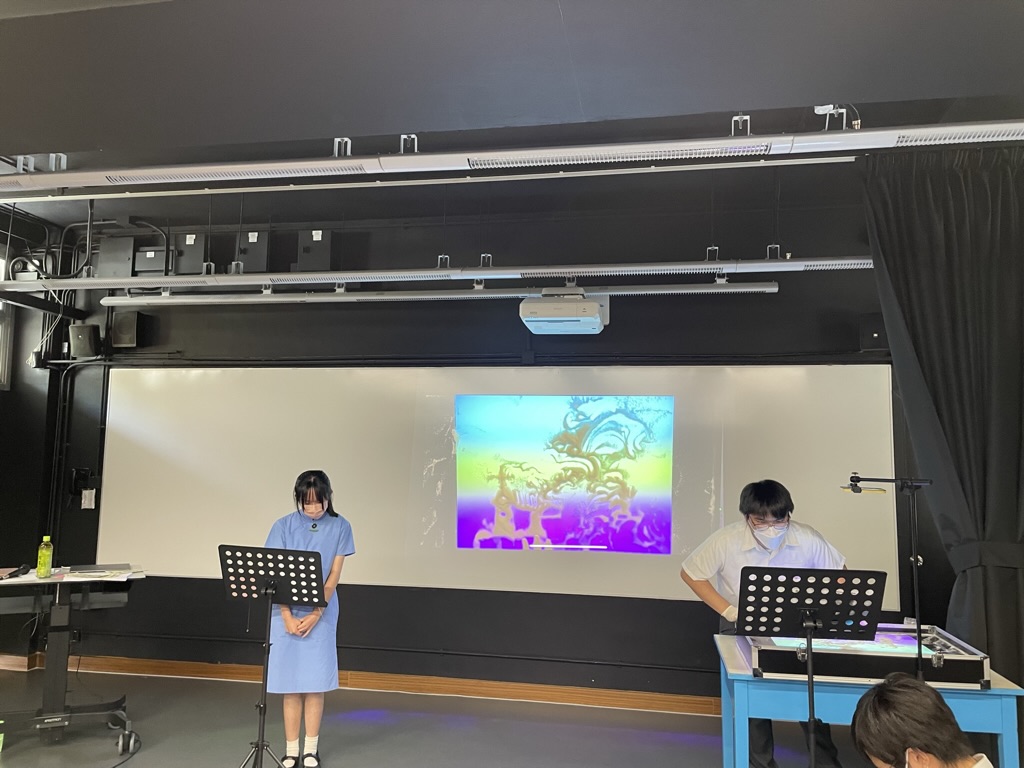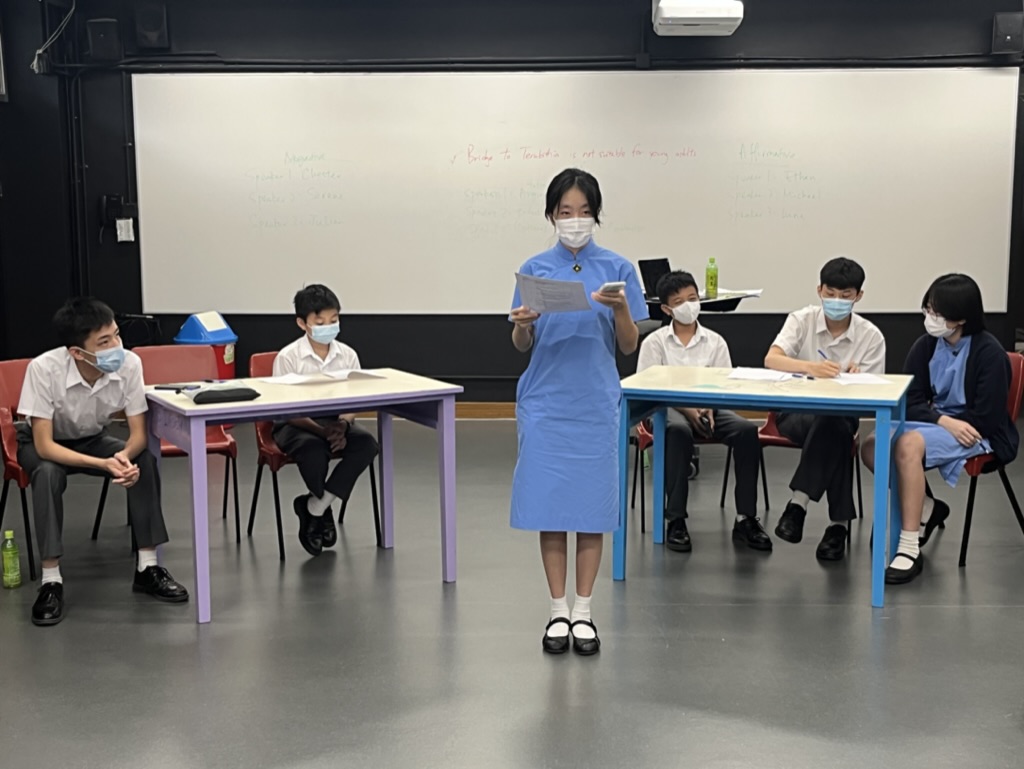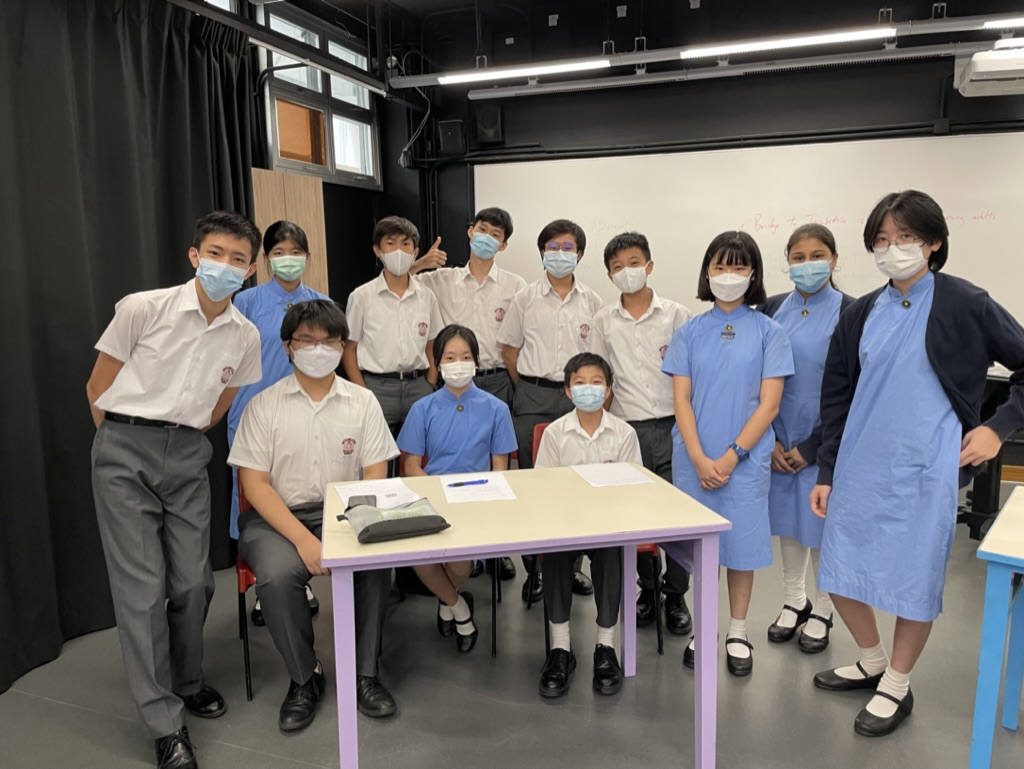 To enhance students' skills in appreciating literature, the English department organized a Joint-School Literature Workshop with Ying Wa College on 29 July 2022.
The workshop was divided into two sessions. In the first session, our S2 students collaborated with students from Ying Wa to perform a duologue using sand painting and voice acting based on the book "A Monster Calls".
In the second session, the Ying Wa boys and our S3 girls did a roundtable discussion in the format of debate with reference to the topics aroused in the book "Bridge to Terabithia".
It was a precious occasion for students to take what they learnt in the
Literature lessons beyond the classroom and develop a deeper understanding of literature.