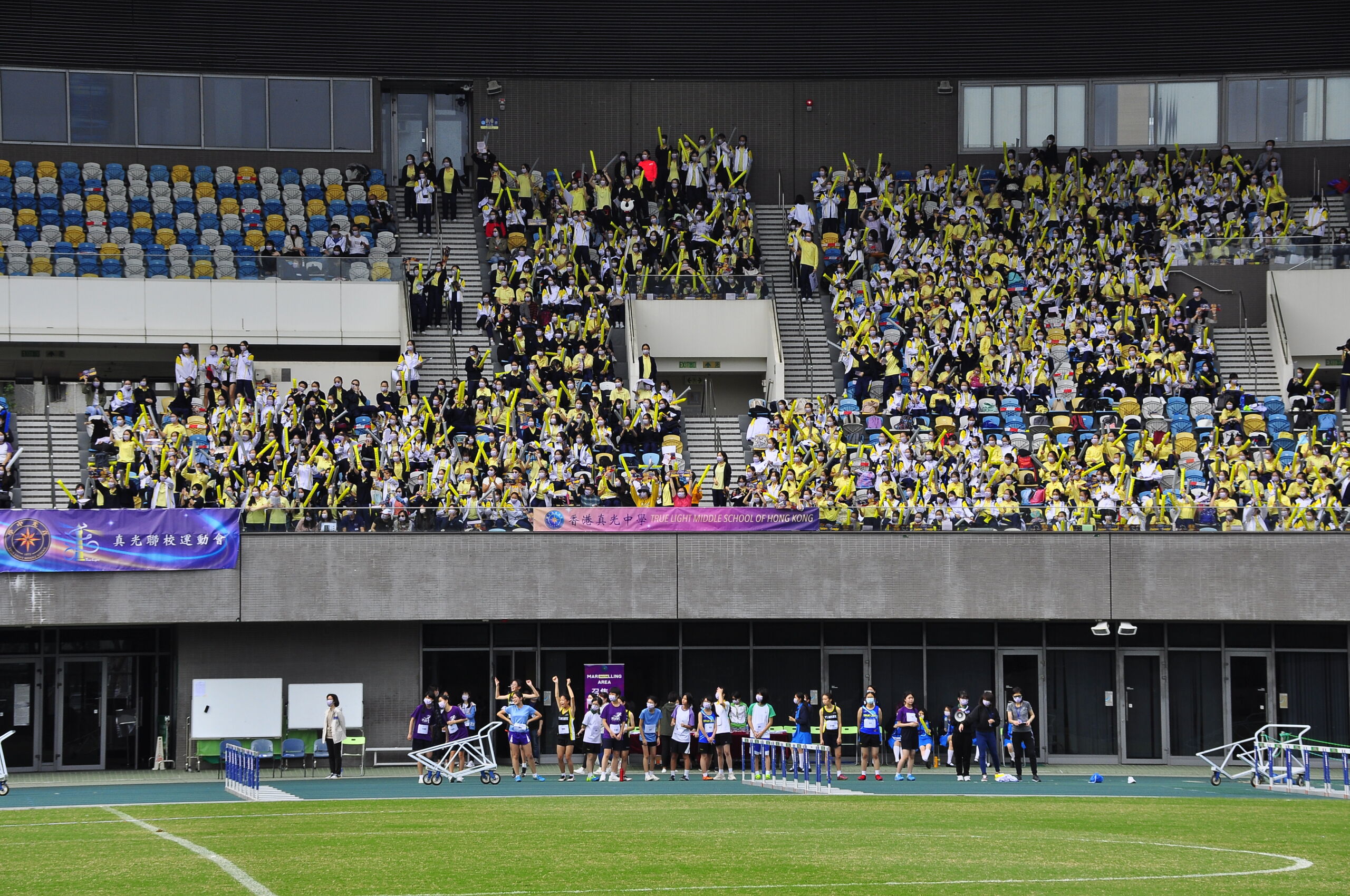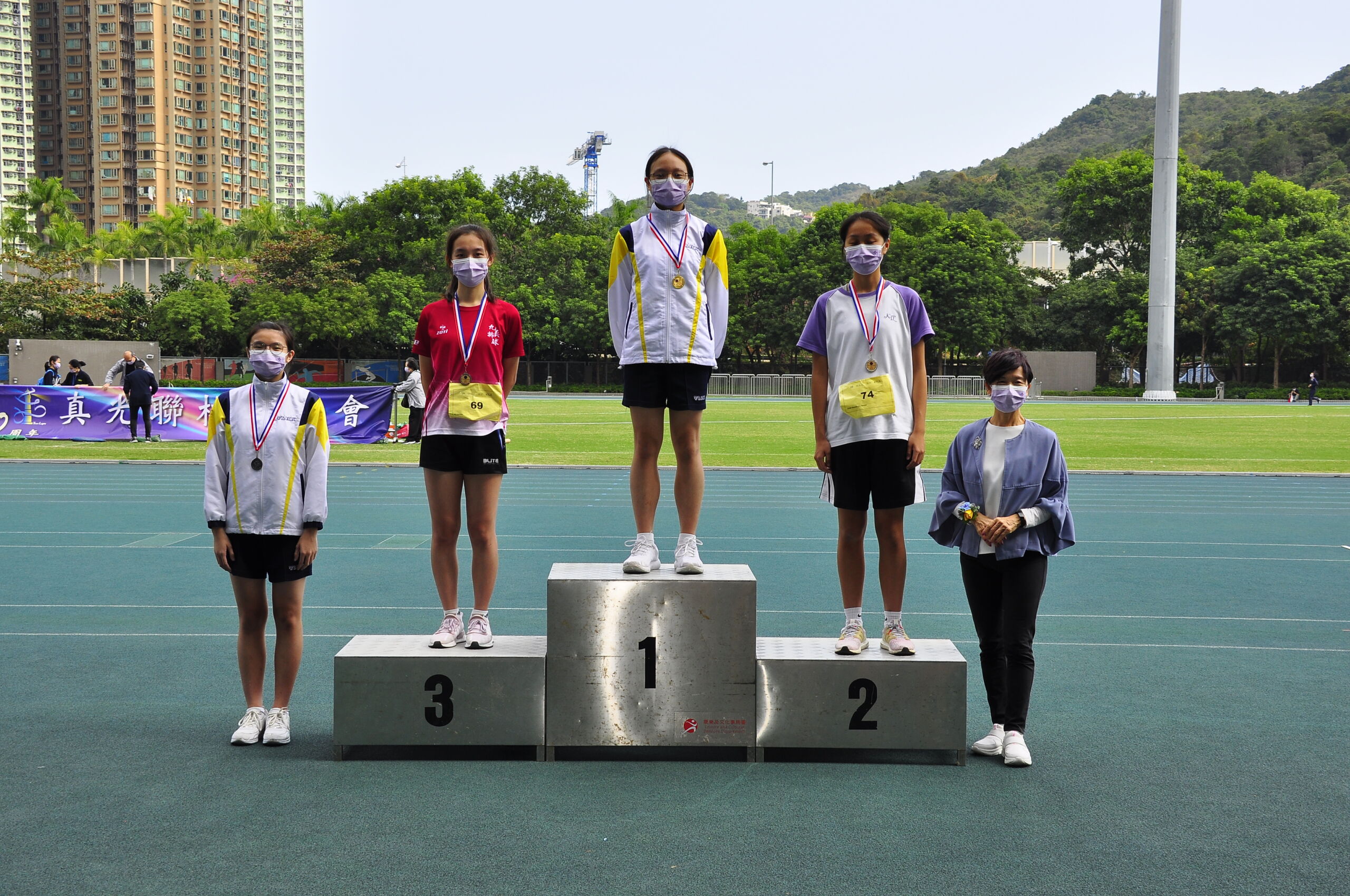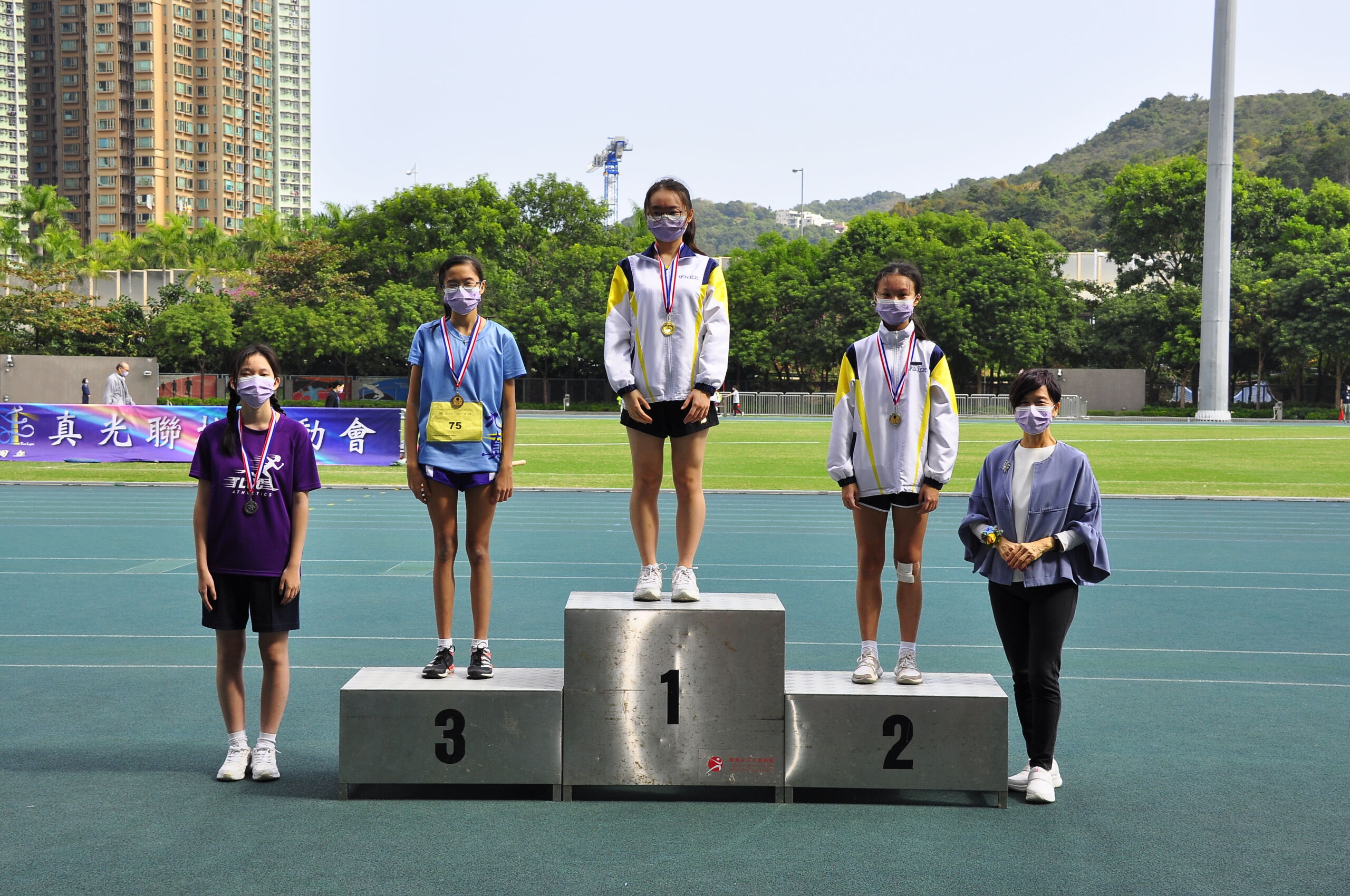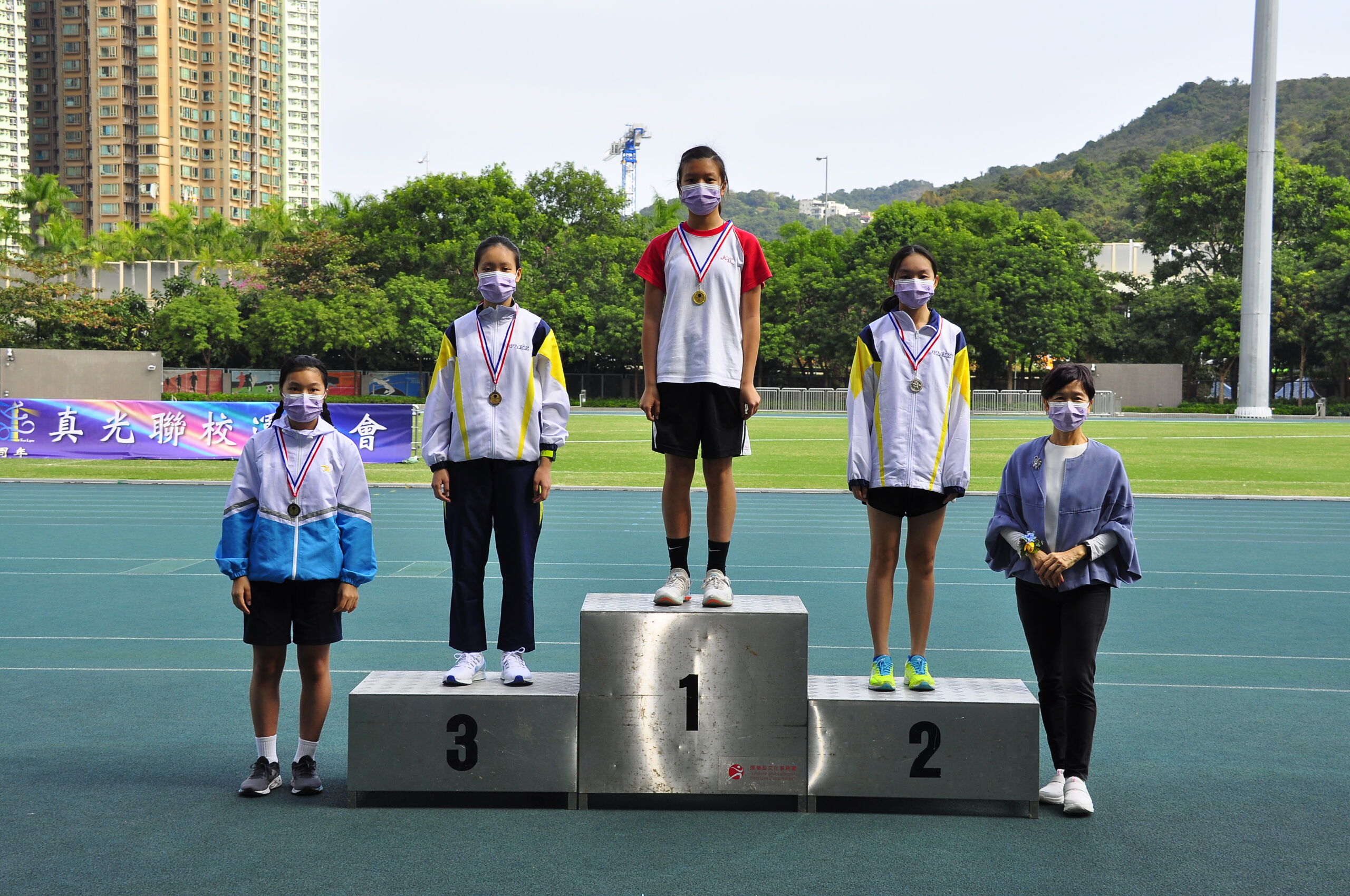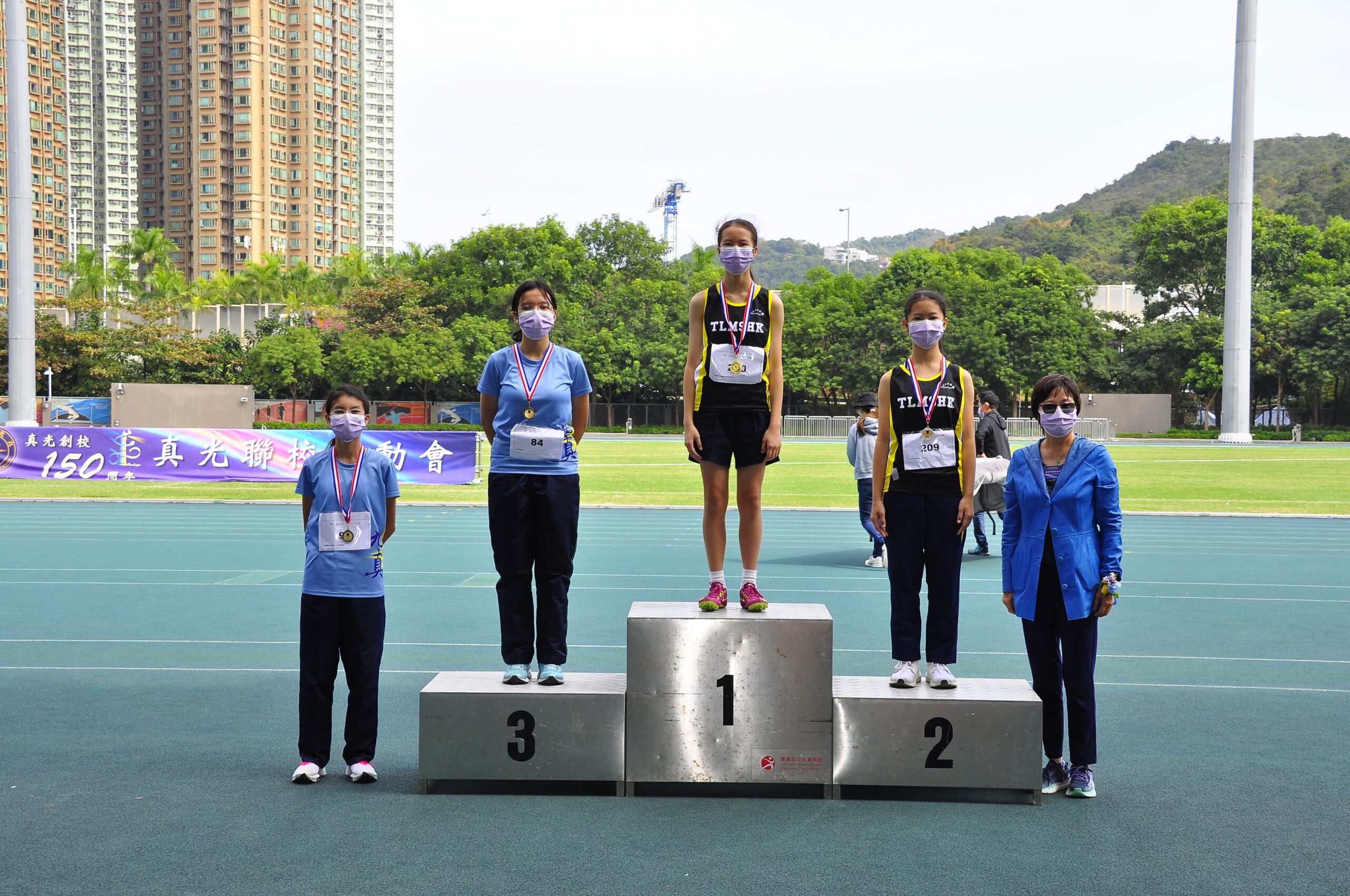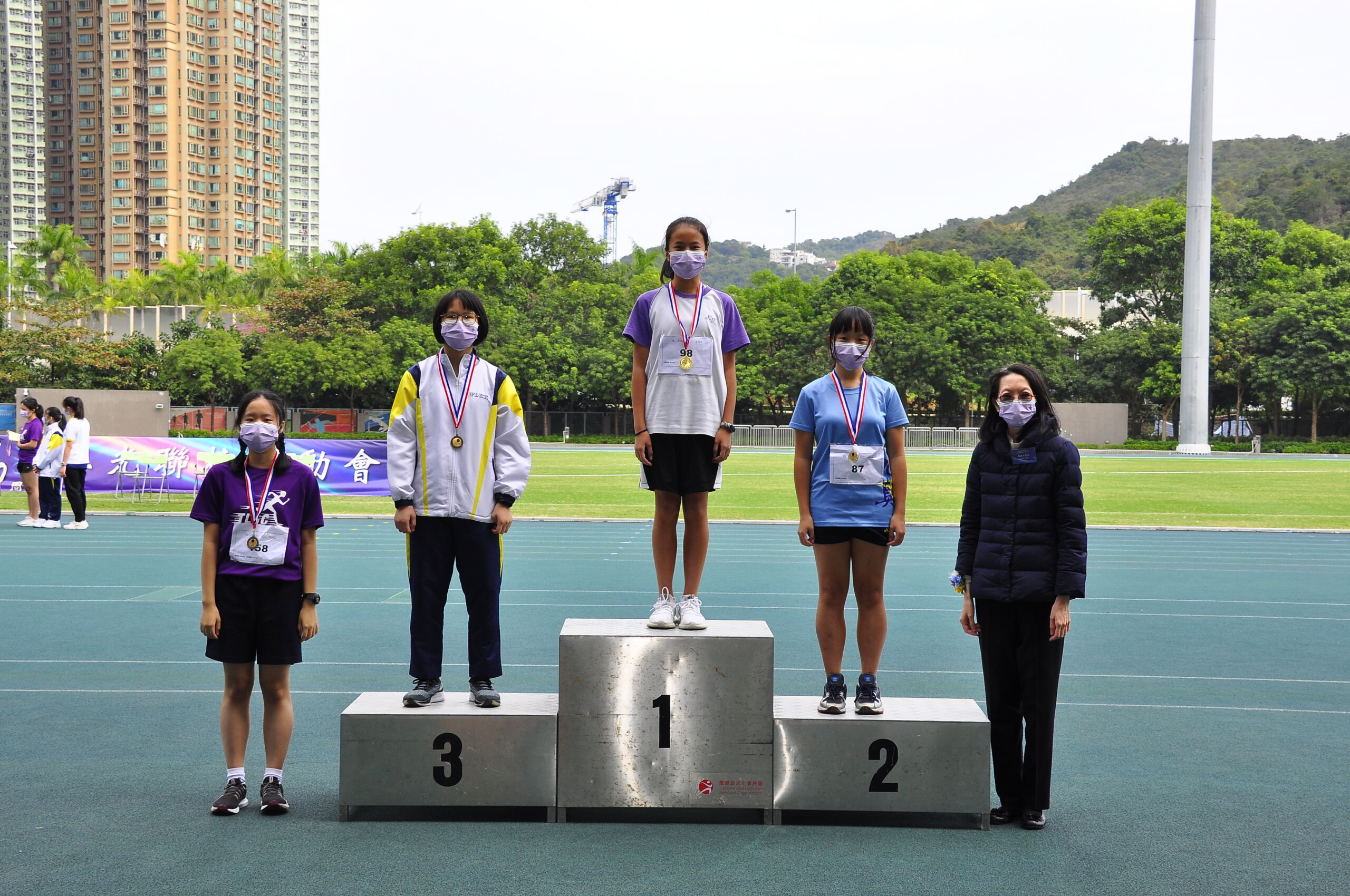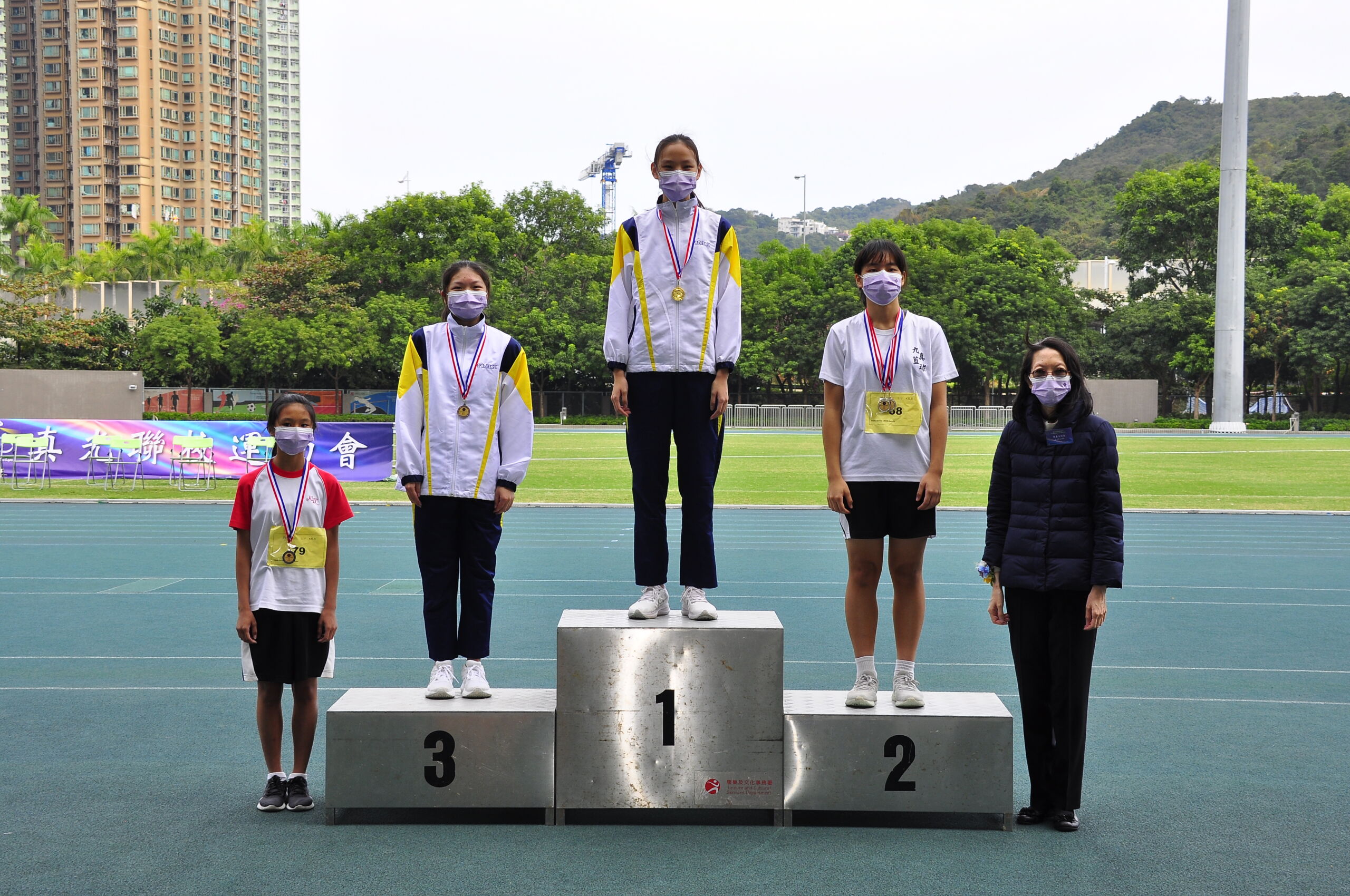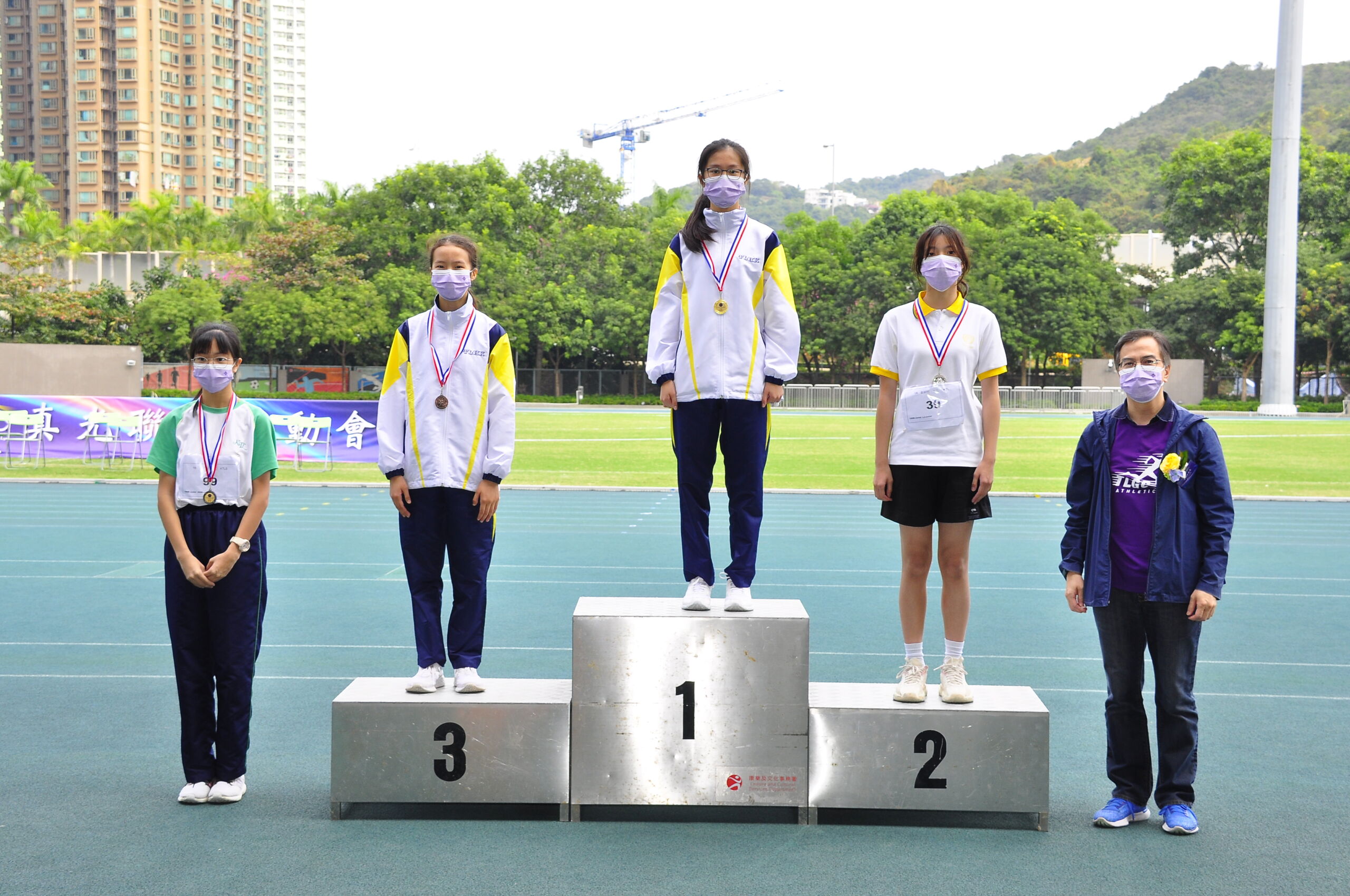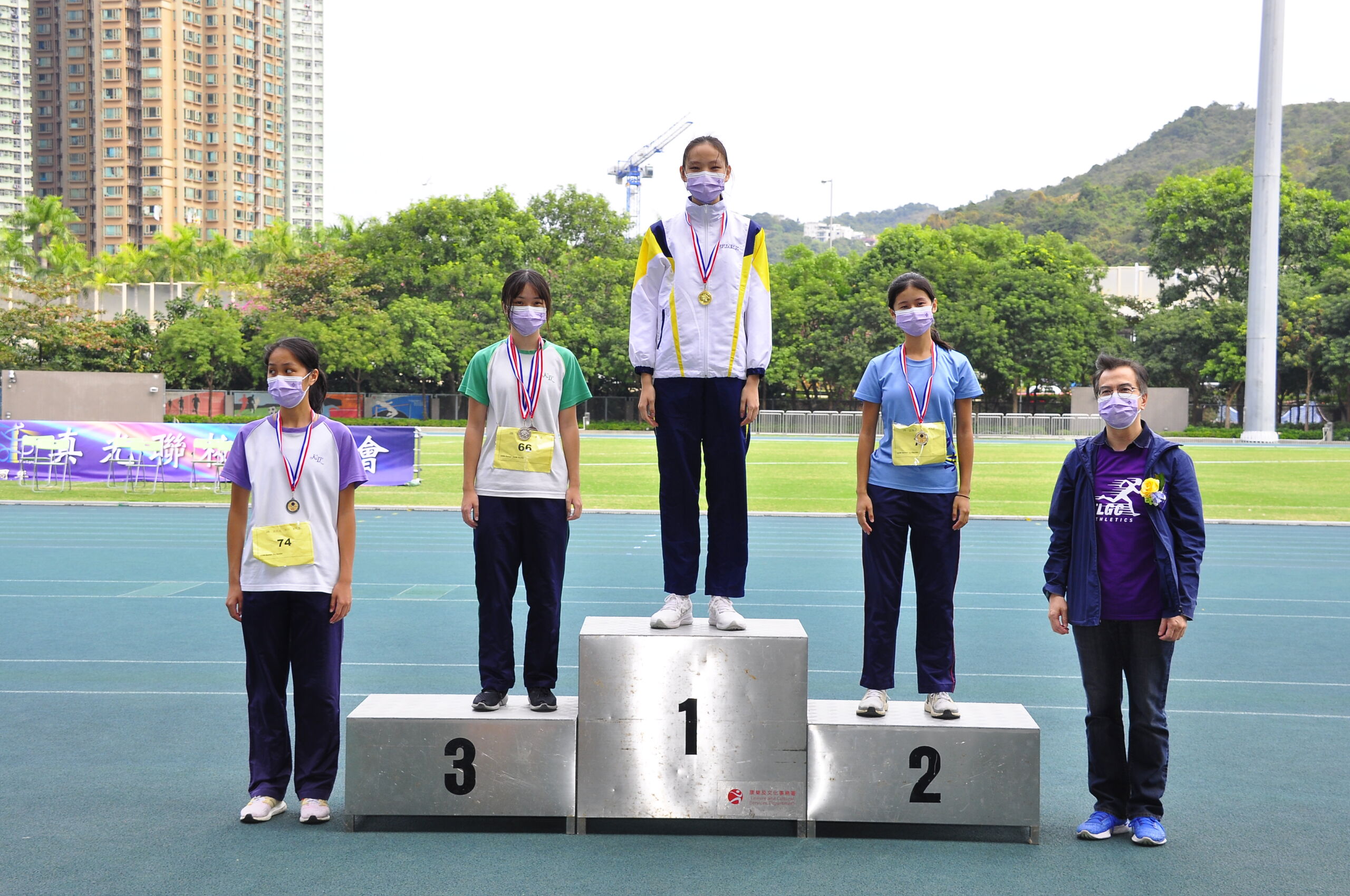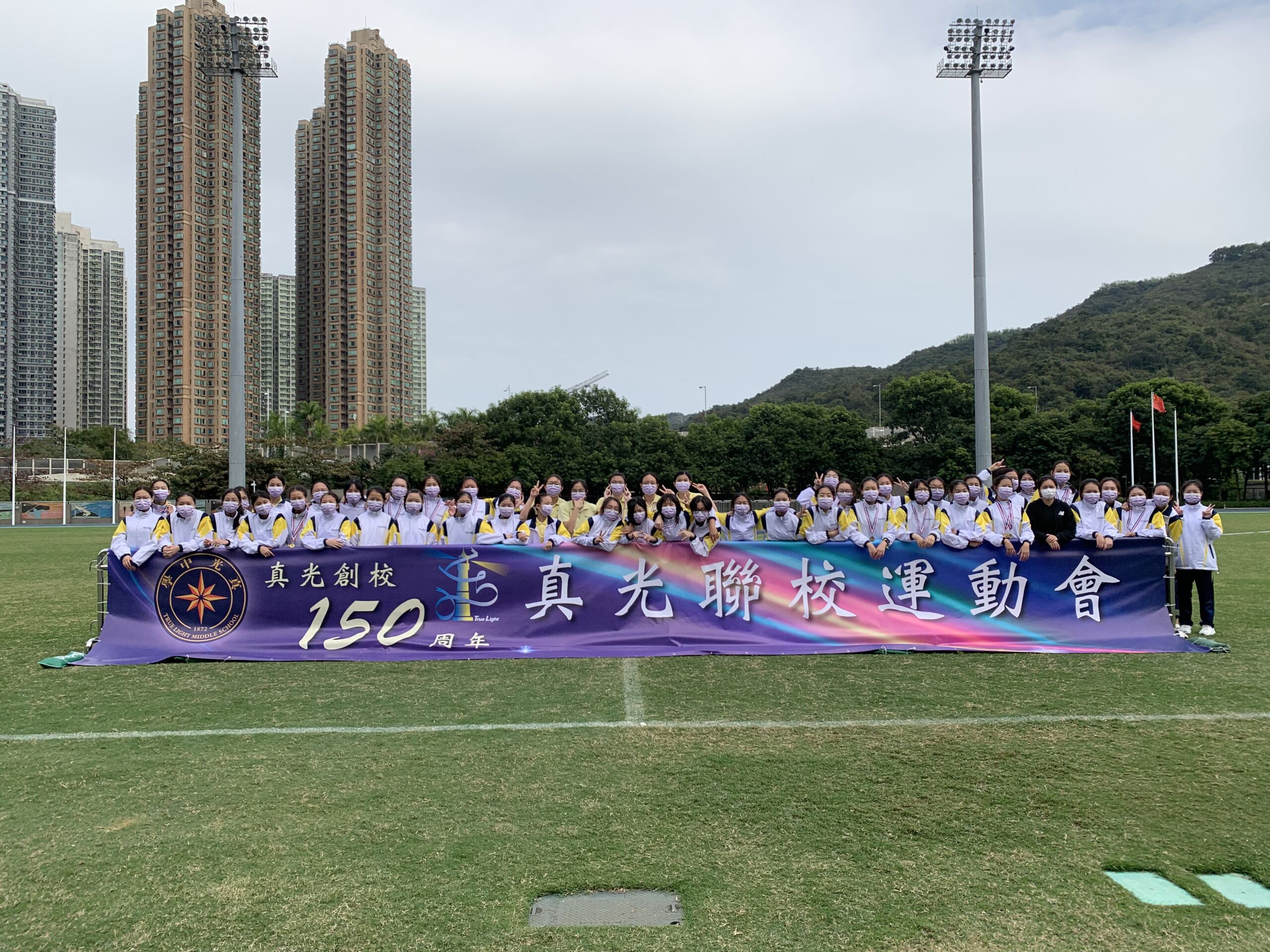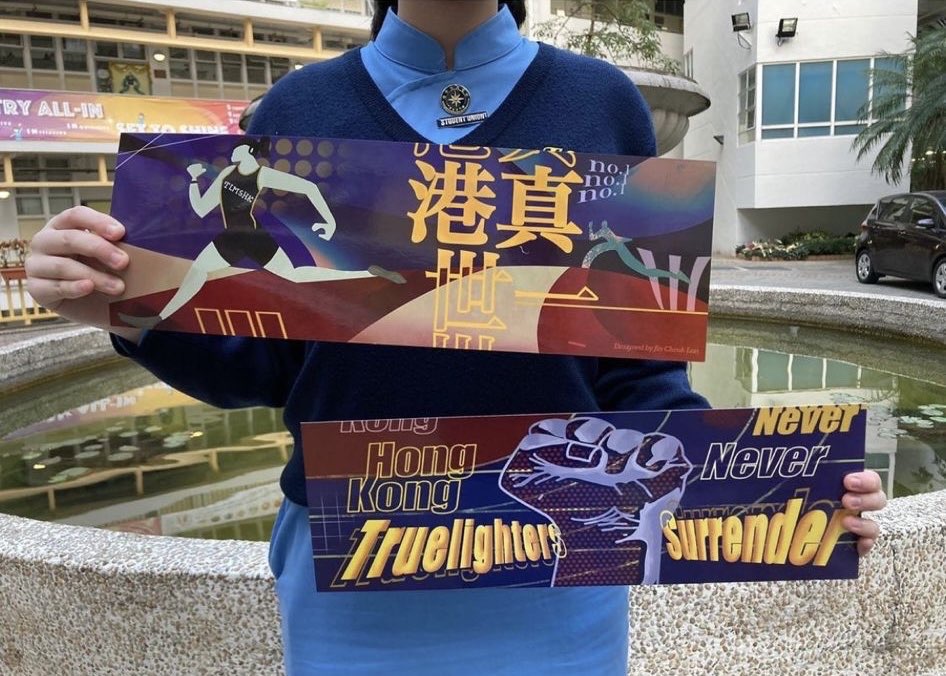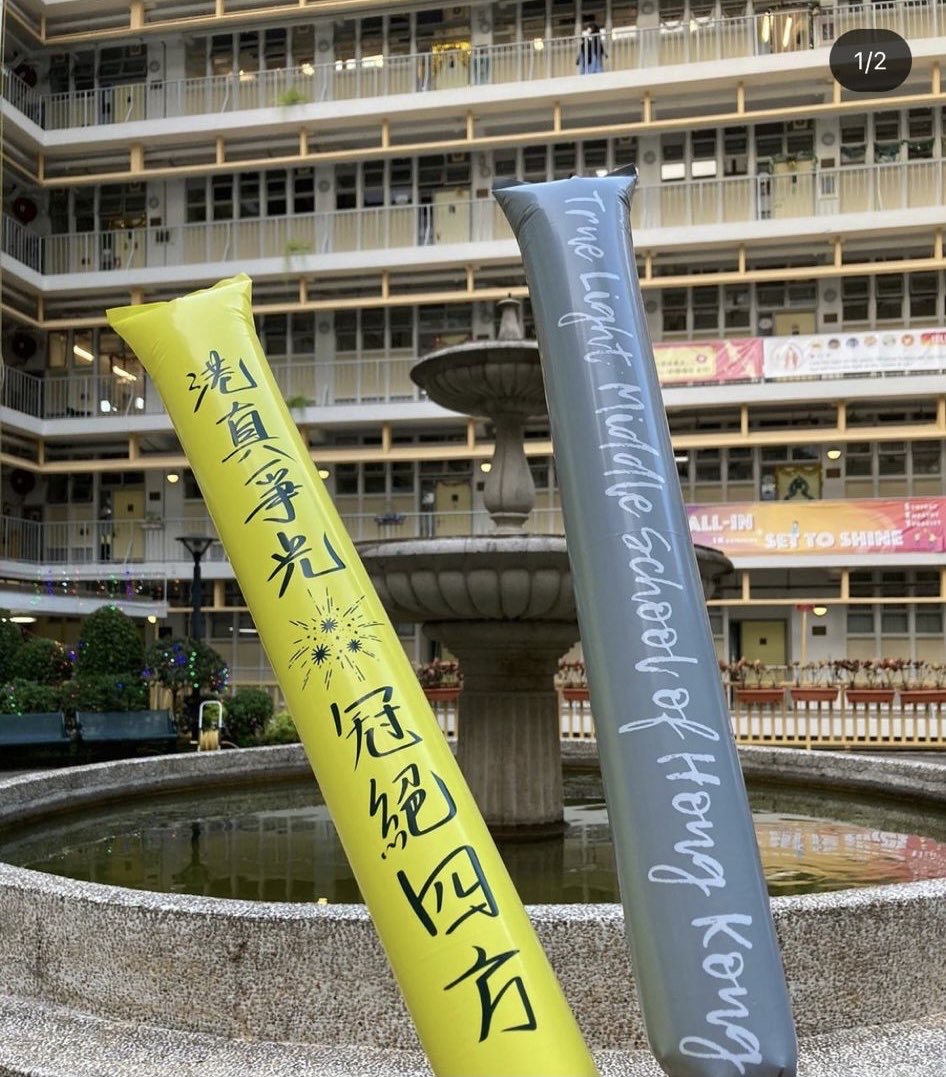 It is truly a blessing that our school could resume our Annual Sports Day after last year's cancellation due to the COVID-19 pandemic. To celebrate TL's 150th anniversary, a Joint-School Sports Day co-organized by the four True Light schools was held, allowing students from all four schools to participate in a friendly competition on the same sports ground. Not only did it provide participants a great opportunity  to learn from the athletes, but it also united the four schools to commemorate this special year and give thanks to God for guiding TL along  the 150-year voyage. 
Despite the enforcement of the pandemic safety and social-distancing precautions, the masks on the students' faces did not stop them from cheering for their schoolmates as loudly as they could, nor could they smother the radiating joy and enthusiasm of our girls. Through this remarkable event, the passion and the spirit of True Light girls were on full display. We look forward to more events of such to be held in the near future.
By 4D WONG YAN TO
The 150th School Anniversary Joint-School Sports Day was successfully held on 17 December at Tseung Kwan O Sports Ground. 
Congratulations to the following students:
| Event | Results | Class | Class no. | Name |
| --- | --- | --- | --- | --- |
| 100MH | 1st Runner-up (Junior) | 1B | 8 | CHEUK SHU LI |
| 100MH | 2nd Runner-up (Junior) | 2A | 18 | PAU PAK QIU |
| 100M | Champion (Junior) | 2A | 2 | CHAN HIU MAN |
| 100M | 2nd Runner-up (Junior) | 1A | 25 | WONG SO CHING JOYCE |
| 200M | 1st Runner-up (Junior) | 2A | 2 | CHAN HIU MAN |
| 200M | 2nd Runner-up (Junior) | 1B | 8 | CHEUK SHU LI |
| 200M | 3rd Runner-up (Junior) | 2C | 3 | CHAN HO CHING MONA |
| 800M | 1st Runner-up (Junior) | 2B | 12 | LAU KAR KEI |
| 800M | 2nd Runner-up (Junior) | 3B | 18 | LOUIE HO CHING |
| 1500M | 2nd Runner-up (Junior) | 3D | 13 | LEUNG YAT SUM |
| Discus | Champion (Junior) | 1B | 17 | LEUNG HIU SUET |
| High Jump | Champion (Junior) | 1A | 23 | WONG ATHENA |
| Long Jump | Champion (Junior) | 1A | 25 | WONG SO CHING JOYCE |
| Long Jump | 2nd Runner-up (Junior) | 1A | 23 | WONG ATHENA |
| 100MH | Champion (Senior) | 4C | 1 | AU HOI YING |
| 100MH | 1st Runner-up (Senior) | 3C | 27 | WONG INGRID WIE SANG |
| 100M | Champion (Senior) | 6D | 13 | LEE HANNAH |
| 200M | 2nd Runner-up (Senior) | 5D | 7 | CHEUNG WING YAN |
| 400M | Champion (Senior) | 6D | 13 | LEE HANNAH |
| 400M | 2nd Runner-up (Senior) | 6B | 11 | NGAI WING HUEN |
| 1500M | 3rd Runner-up (Senior) | 5D | 10 | FUNG WAI KI |
| Discus | 3rd Runner-up (Senior) | 5B | 1 | CHAN HEI YAN |
| High Jump | Champion (Senior) | 4C | 2 | CHAN TSZ YAU |
| High Jump | 3rd Runner-up (Senior) | 5C | 4 | CHAU CHEUK YING |